CREATIVE HUB SWIMMY
CORPORATE
CREATIVE HUB SWIMMY
Freely changing shapes.
WEB SITE
PROJECT DATA
CLIENT

Creative Hub Swimmy

YEAR

2019

CATEGORY

CORPORATE
Production company Creative Hub Swimmy specializes in all kinds of genres of creatives; video, graphics, digital contents, events etc. After making the corporate website, we were involved in creating a website that would enhance the vitality of their creative production business. BACK STORY
For the initial design established during corporate branding, when considering the independent company categories, we wanted to enhance their image as an organization, not just as departments. For the initial statements and company strengths we created impressive visuals with a sense of playfulness, then a smooth scrolling transition with a conscious intention to increase migration rate in the UI.
CONTENT 01
WEB SITE
#_ART DIRECTION
#_CONTENTS
#_CORDING
#_DIRECTION
#_INTERVIEW
#_PLANNING
#_PRODUCE
#_SYSTEM DEVELOPMENT
#_TECHNICAL DIRECTION
#_WEB DESIGN
#_WEB MOTION
LAUNCH PROJECT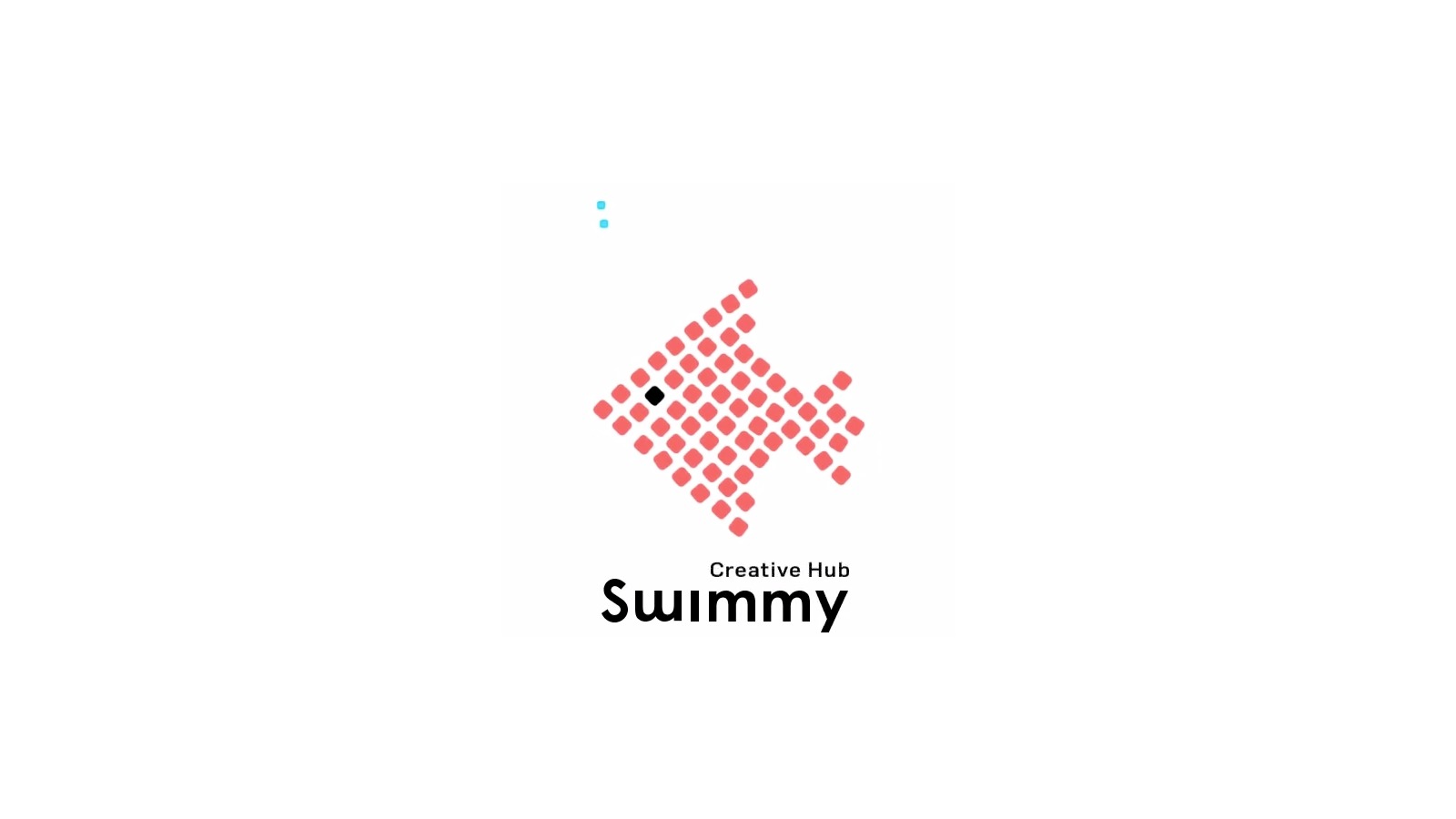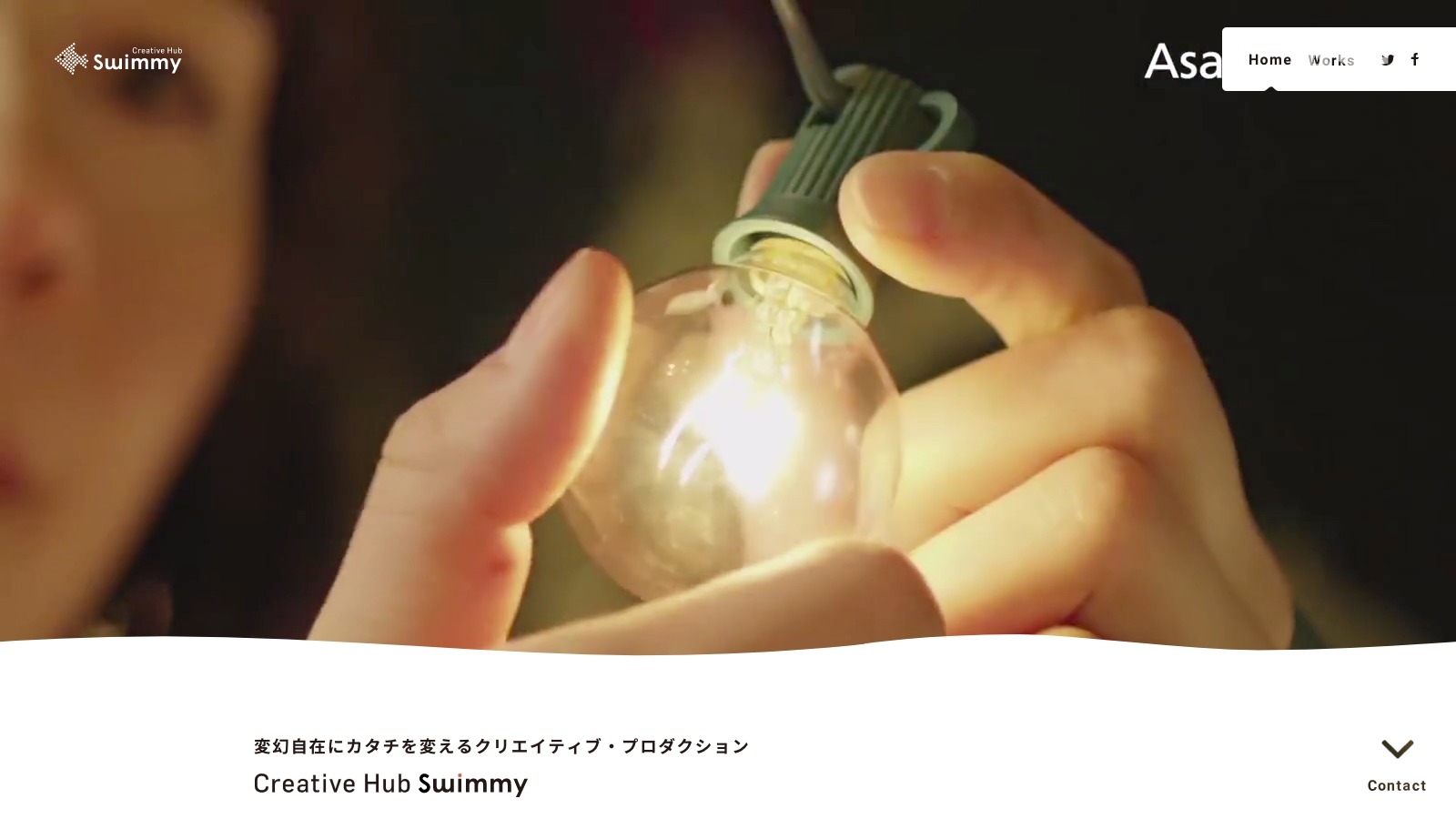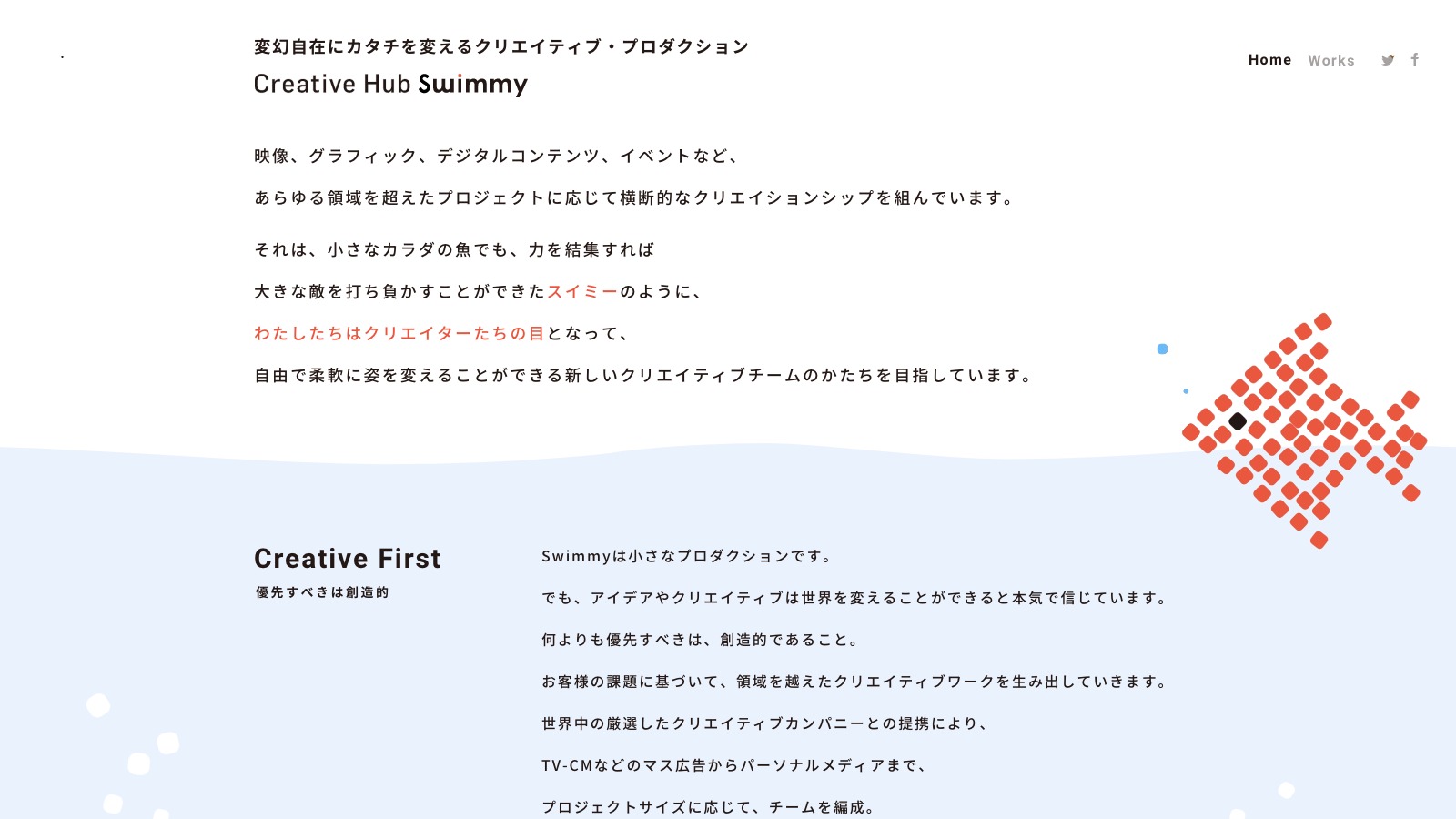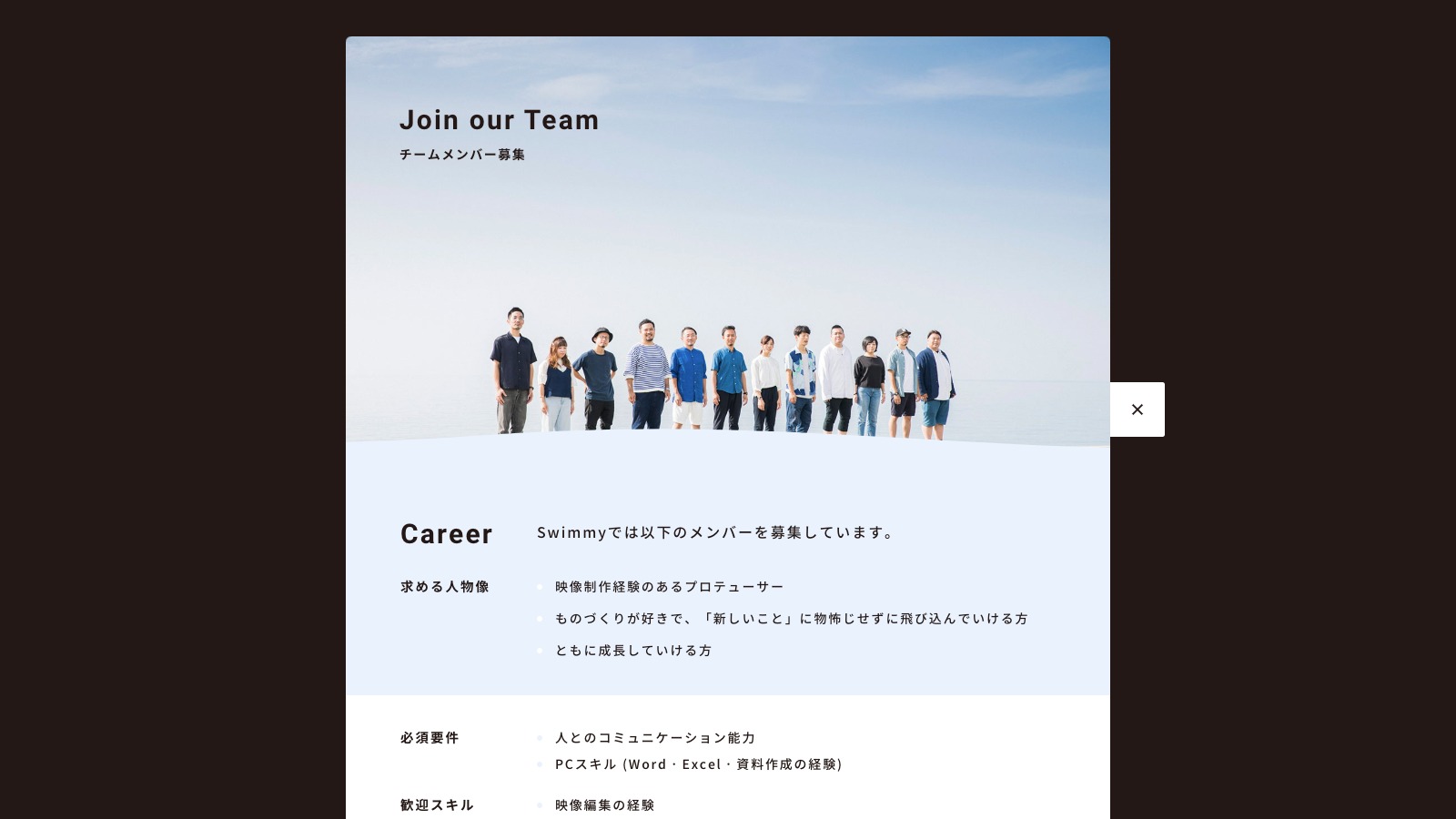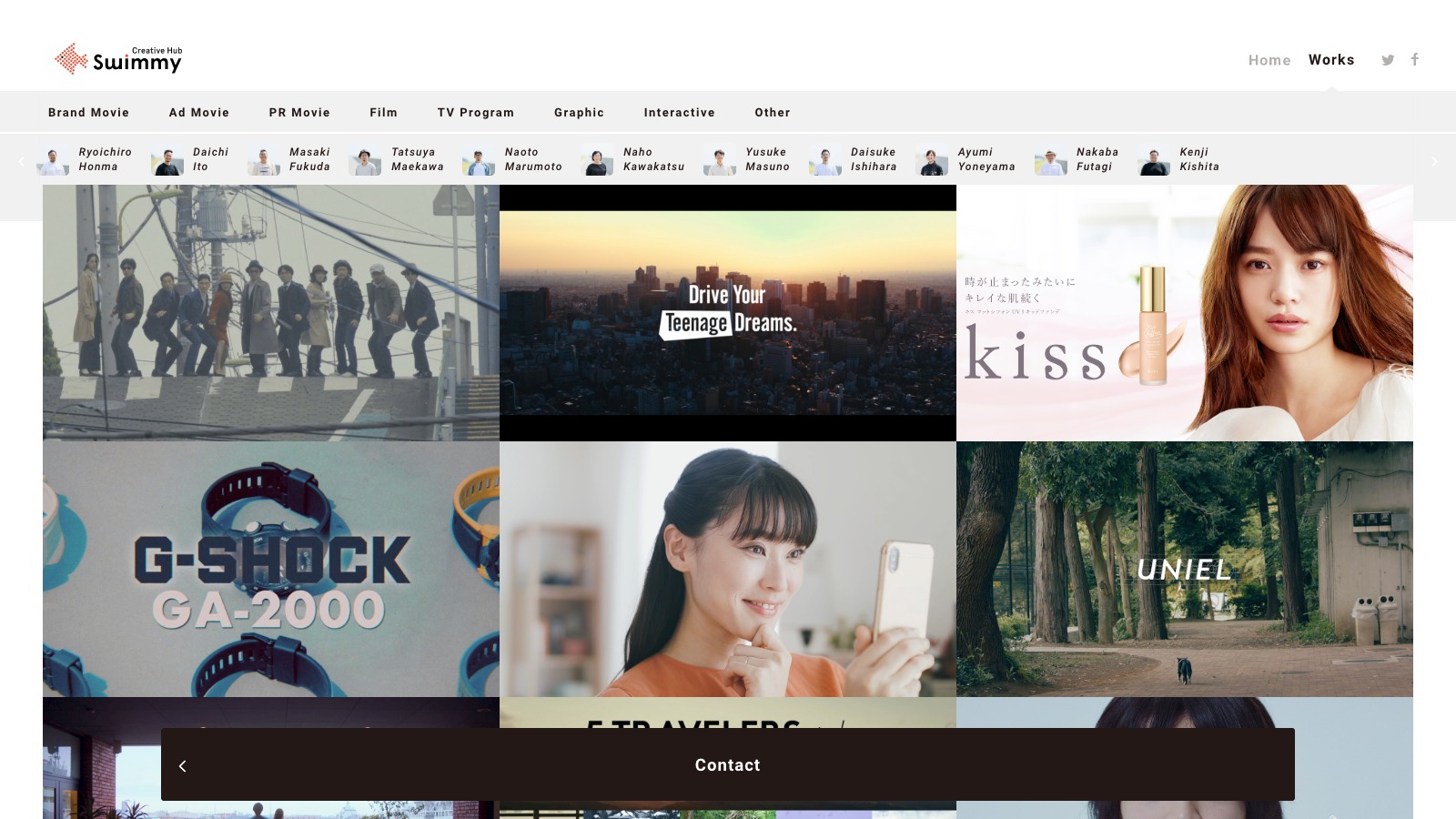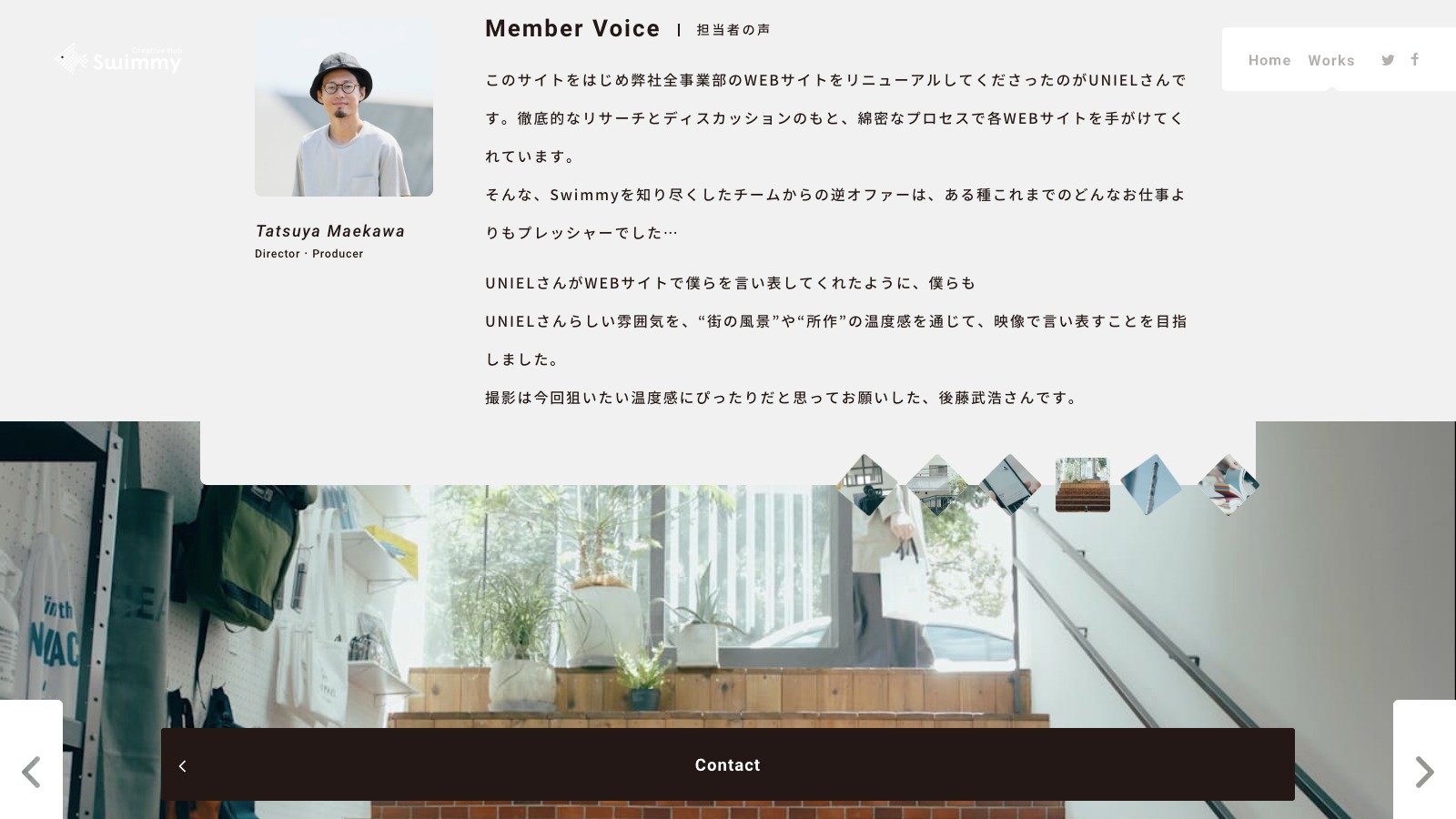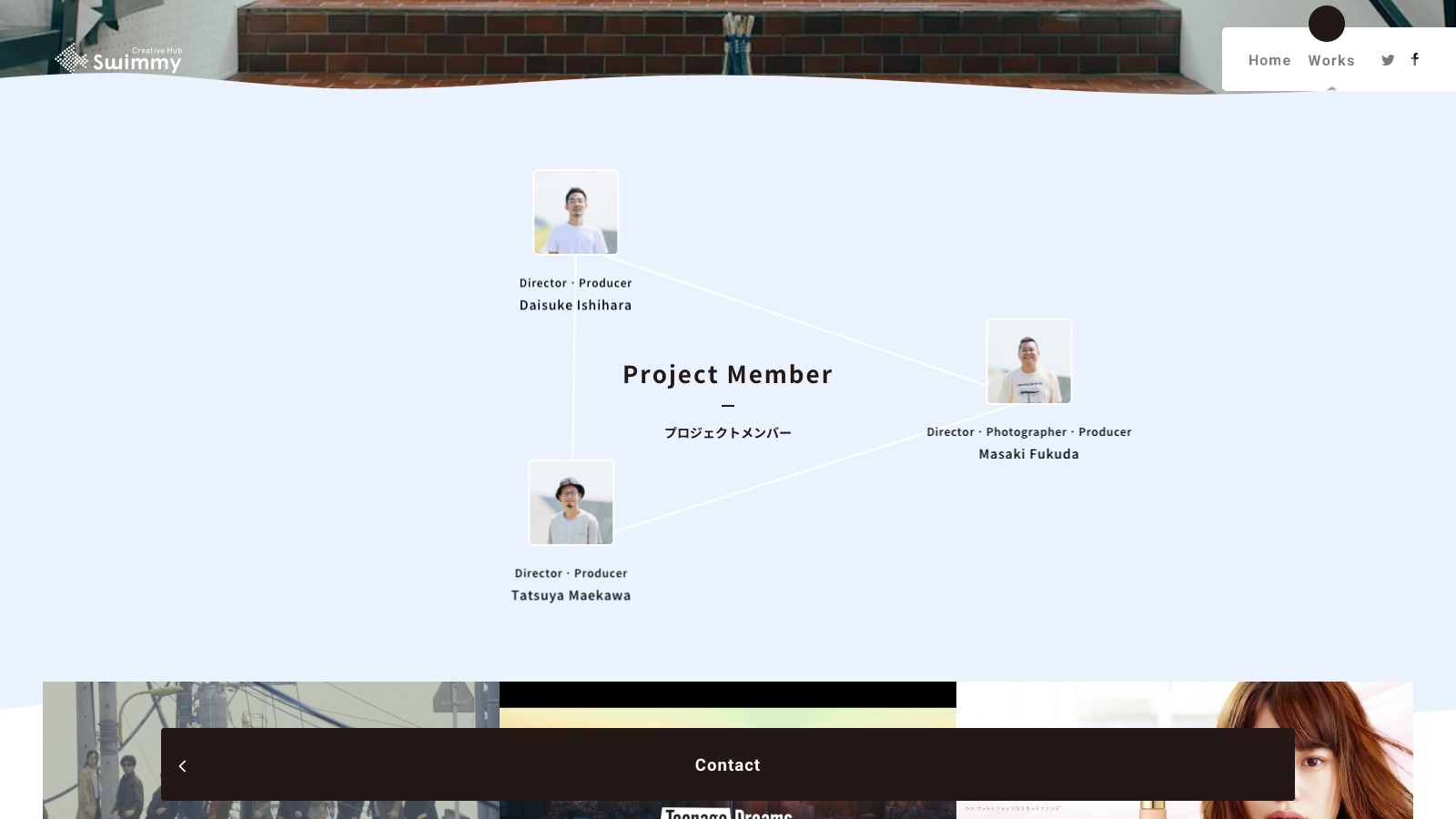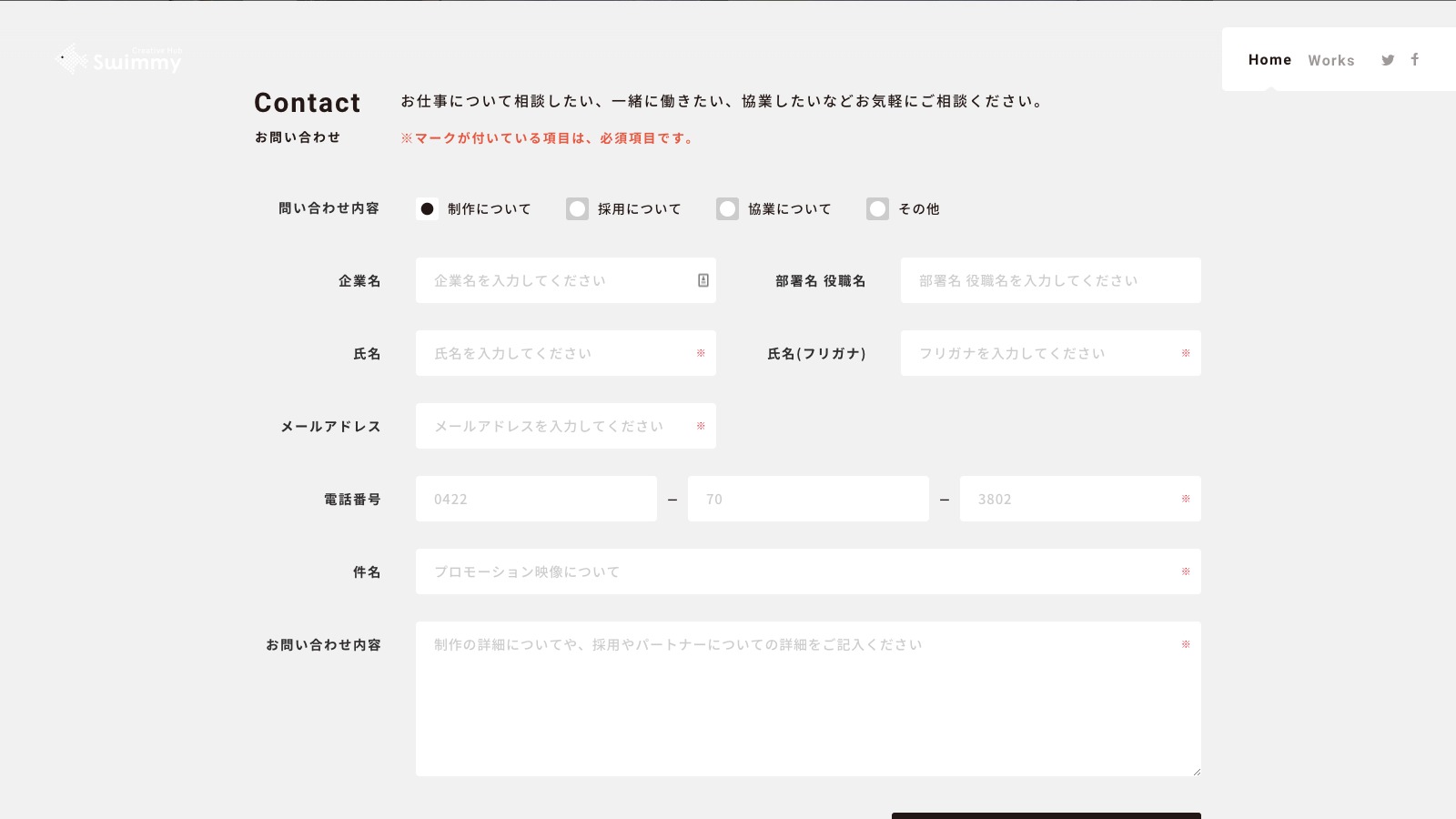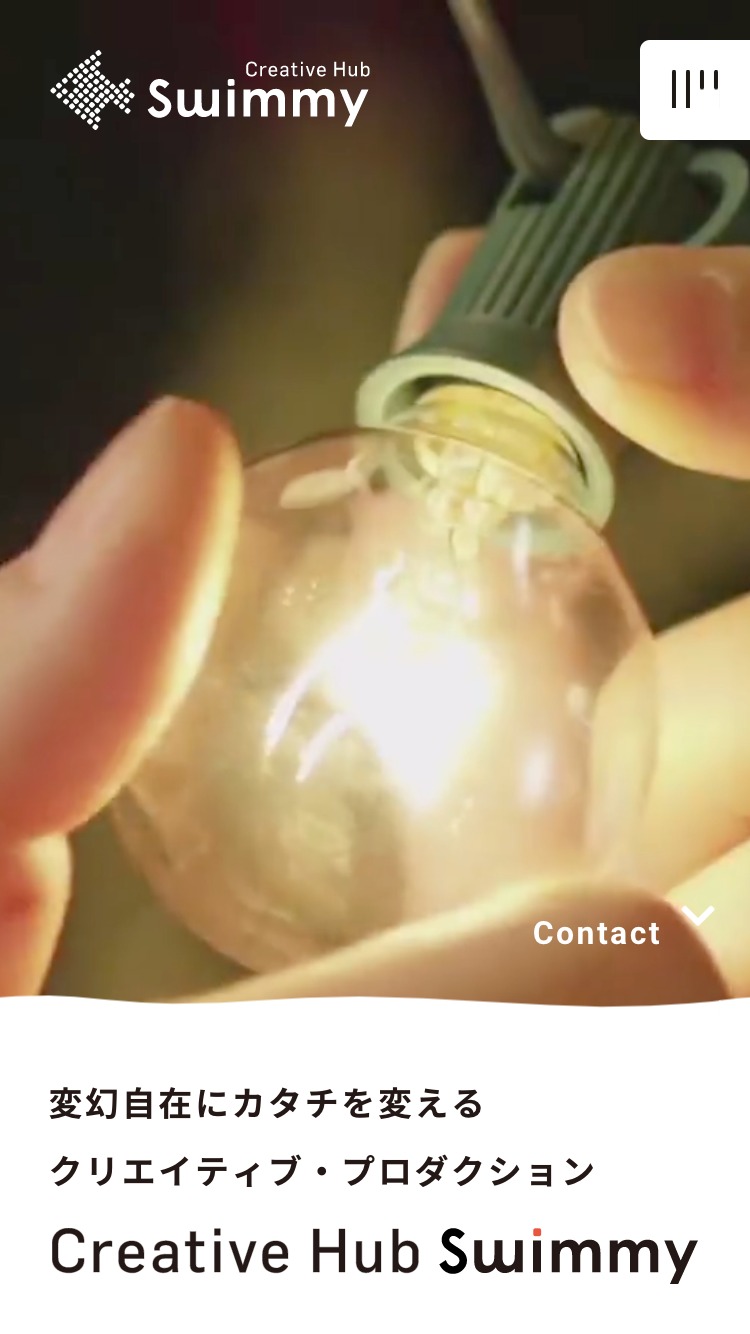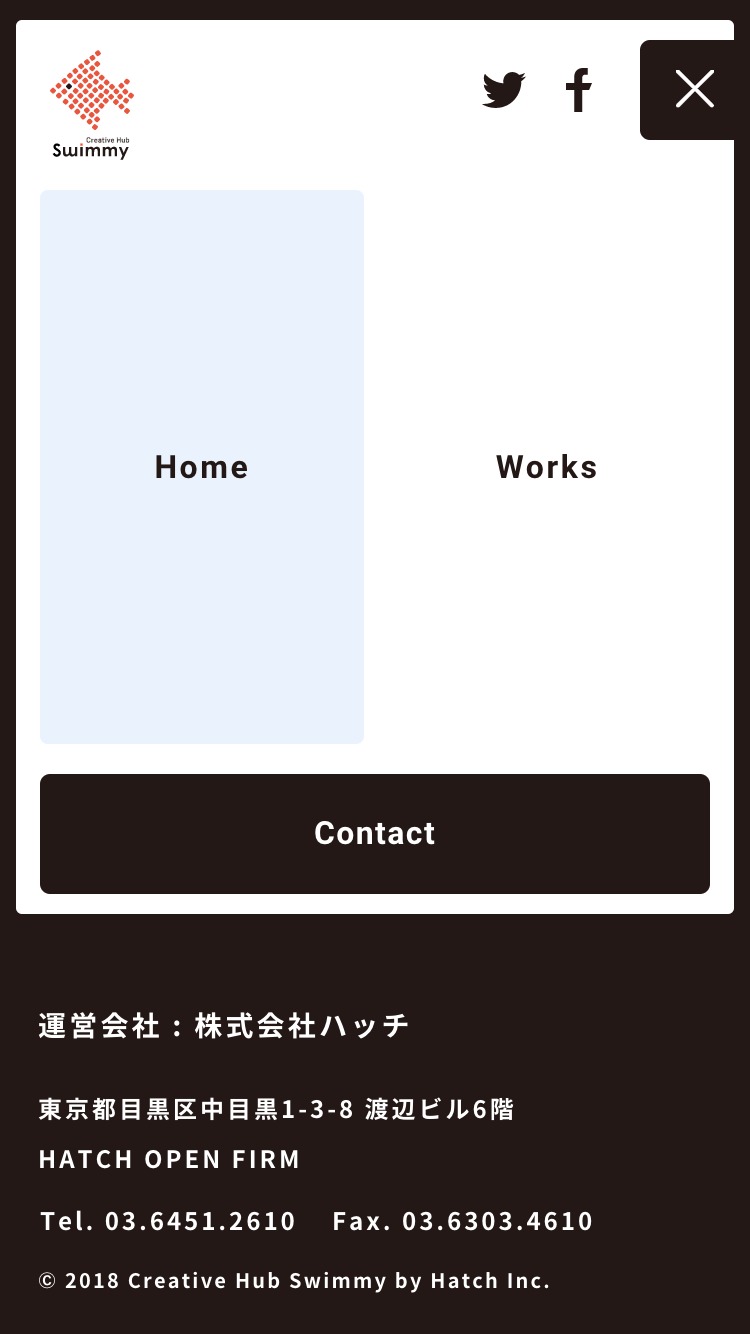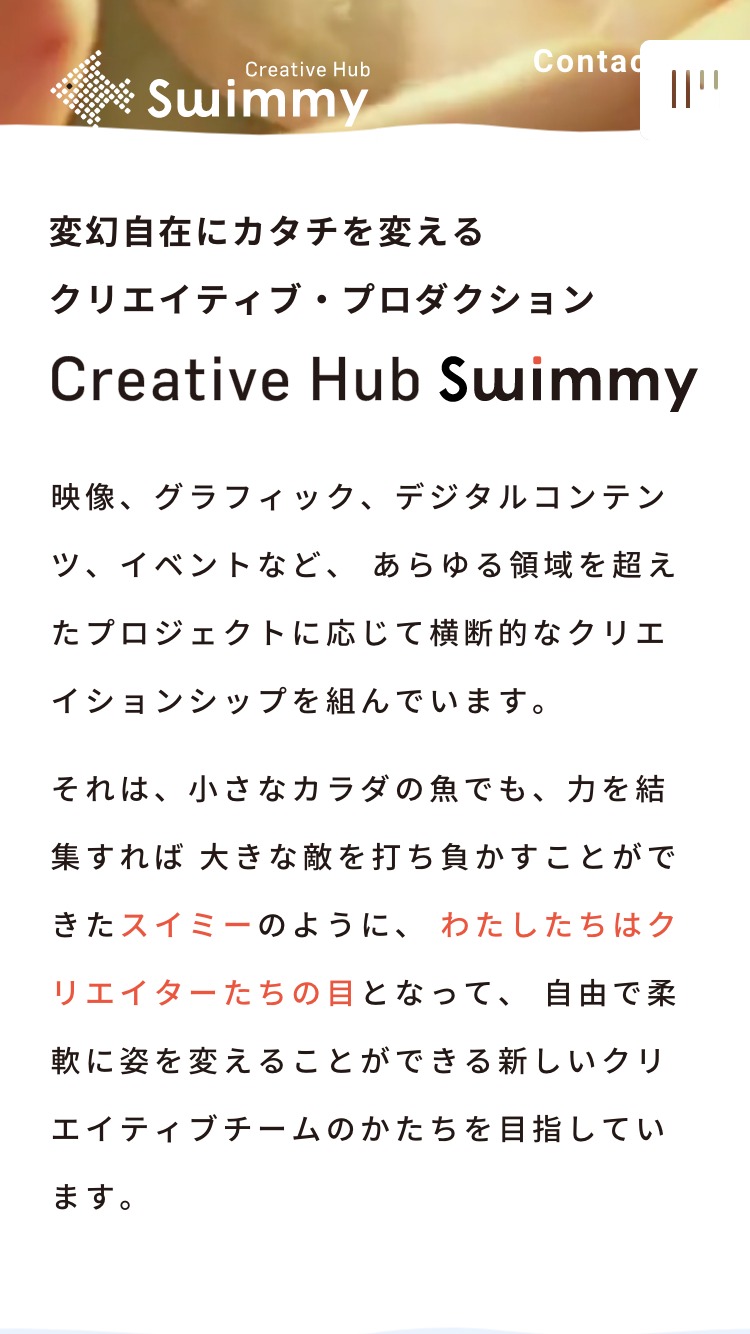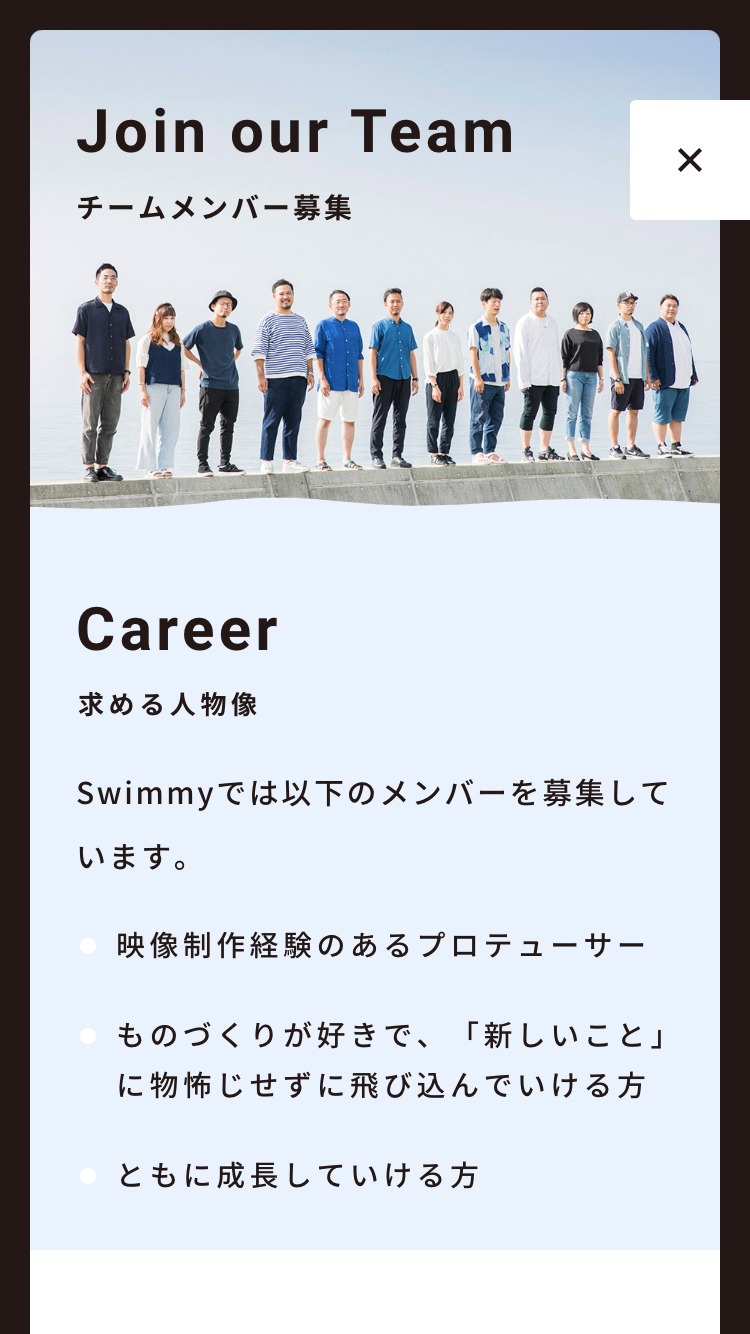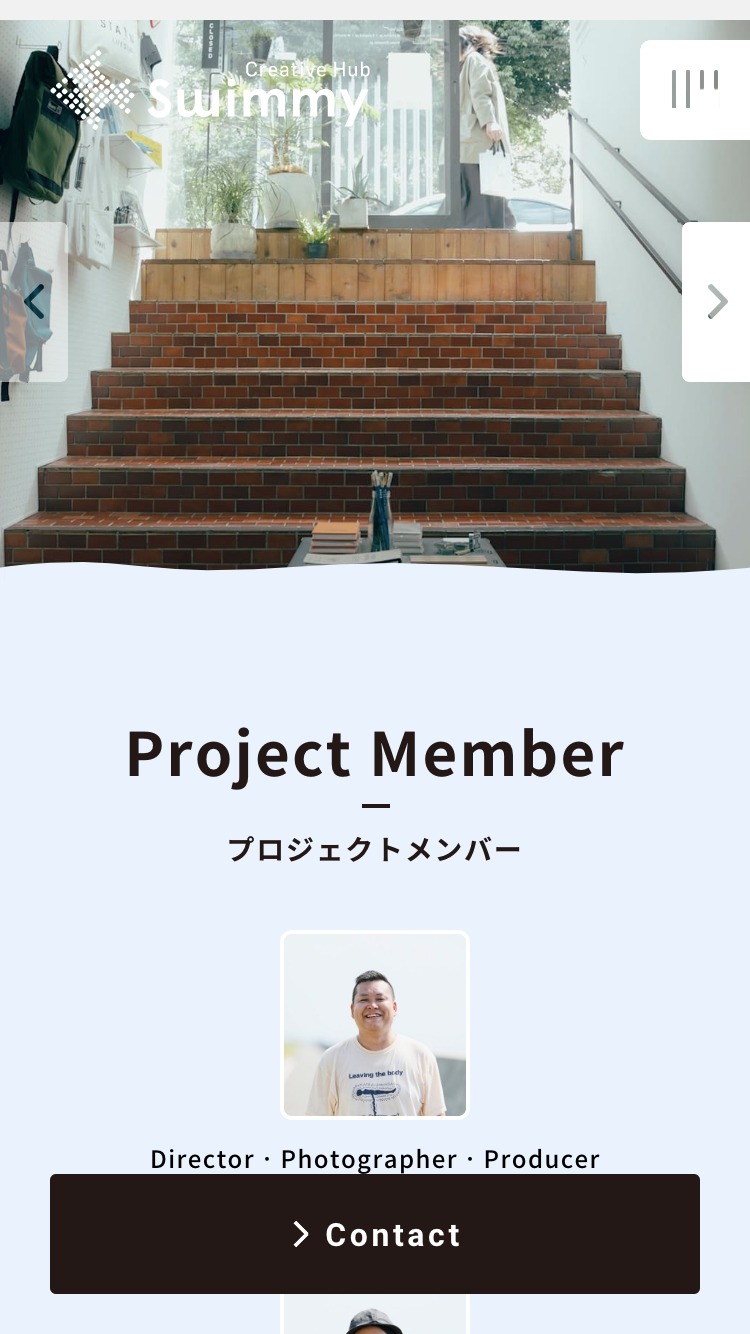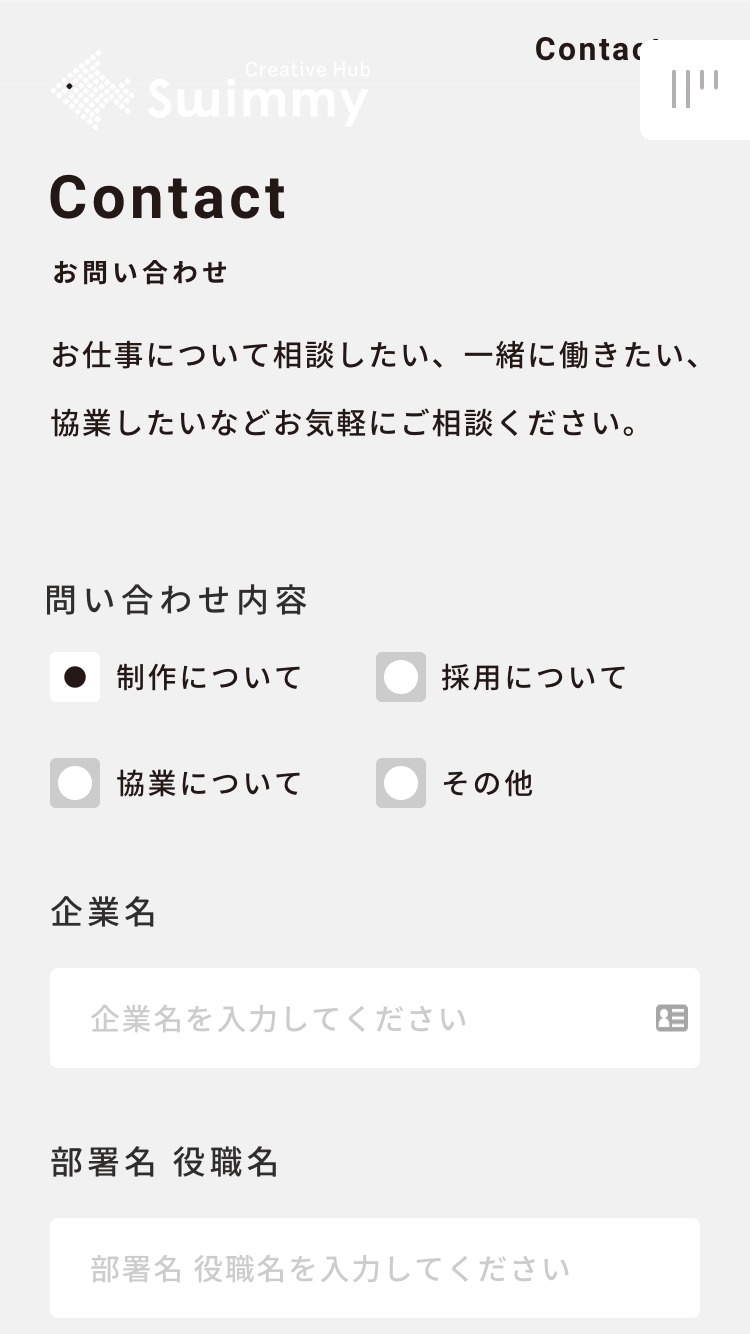 BRAND PLANNER

Masahiko Tamarimizu

Kazuki Noda

DIRECTION

ART DIRECTION

PROJECT MANAGER

DESIGN

FRONT END ENGINEER

MOTION

Daisuke Ishiyama

Kazuki Noda

BACK END ENGINEER

MOVIE