DAIKANYAMA LAW OFFICE
CORPORATE
DAIKANYAMA LAW OFFICE
Full support for your challenges.
WEB SITE
PROJECT DATA
CLIENT

DAIKANYAMA LAW OFFICE

YEAR

2017

CATEGORY

CORPORATE
Daikanyama Law Office provides high-quality comprehensive legal services. As this was a newly established law office, we worked on creating a website that would make a strong and definitive impression.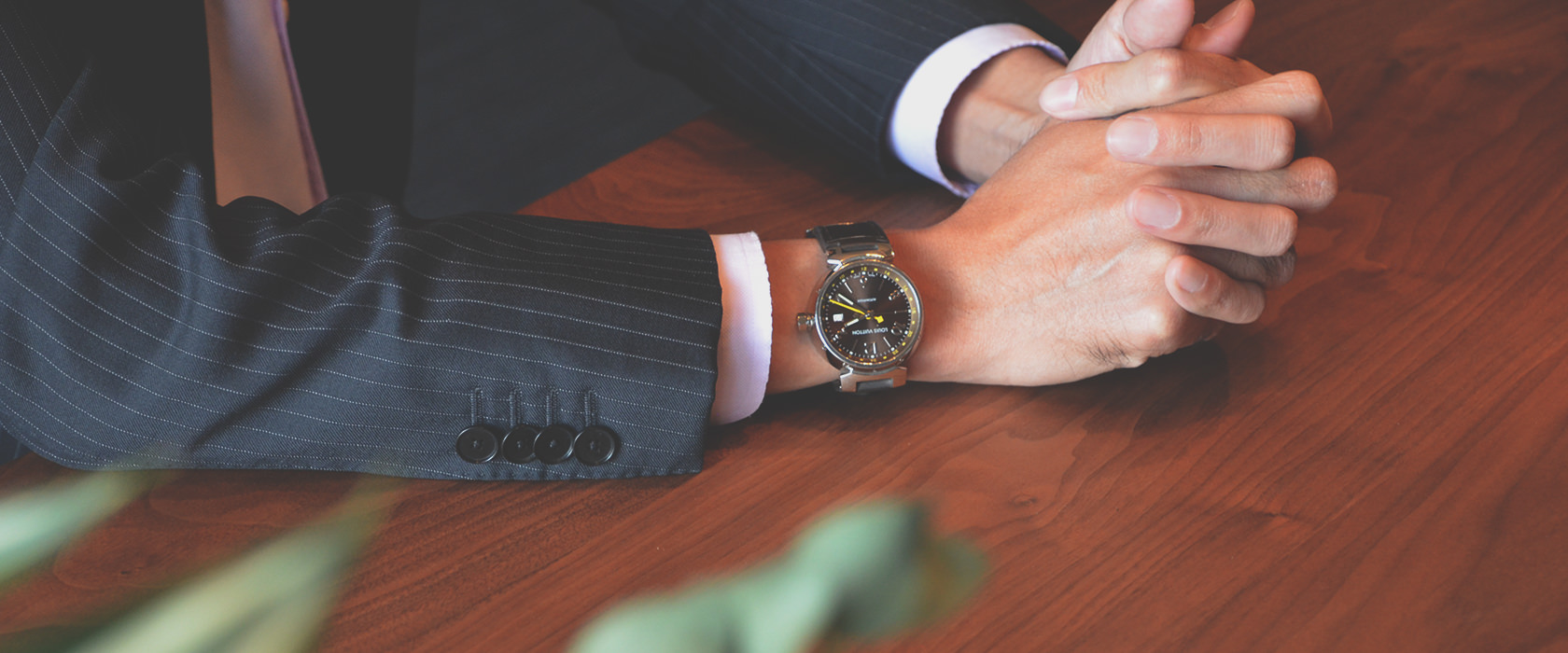 BACK STORY
Through interviews with our clients, we knew it was important to emphasize the role of trust by using language that was clear in purpose but still sensitive to the delicacy of matters. In addition, all the geometrical art on the website was designed with the legal profession in mind, making a visual impression that conveys both intelligence and competence.
CONTENT 01
WEB SITE
#_ART DIRECTION
#_BRANDING
#_CONTENTS
#_COPY WRITING
#_CORDING
#_DIRECTION
#_INTERVIEW
#_MOVIE
#_PHOTOGRAPH
#_PLANNING
#_SYSTEM DEVELOPMENT
#_TECHNICAL DIRECTION
#_WEB DESIGN
#_WEB MOTION
LAUNCH PROJECT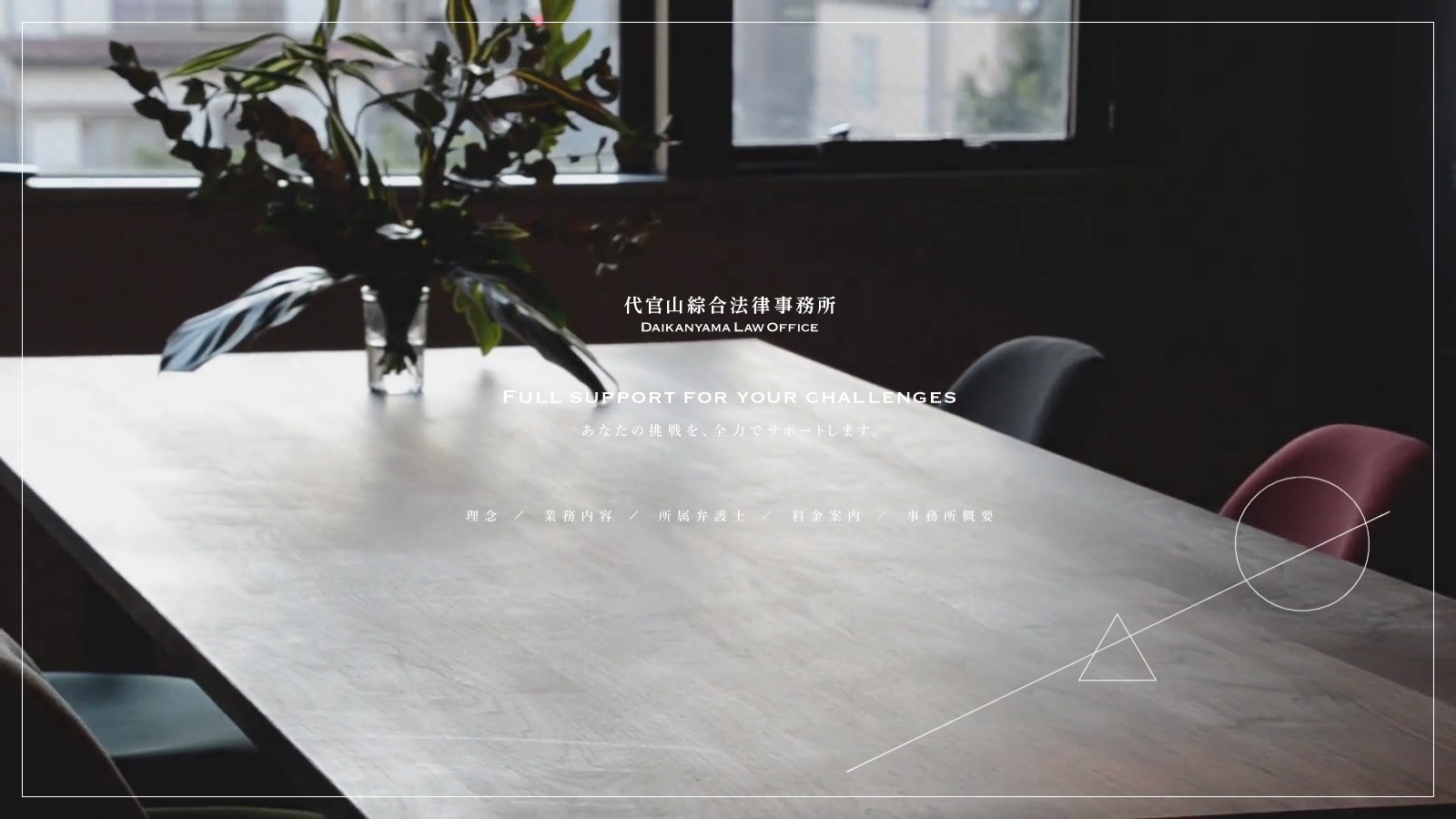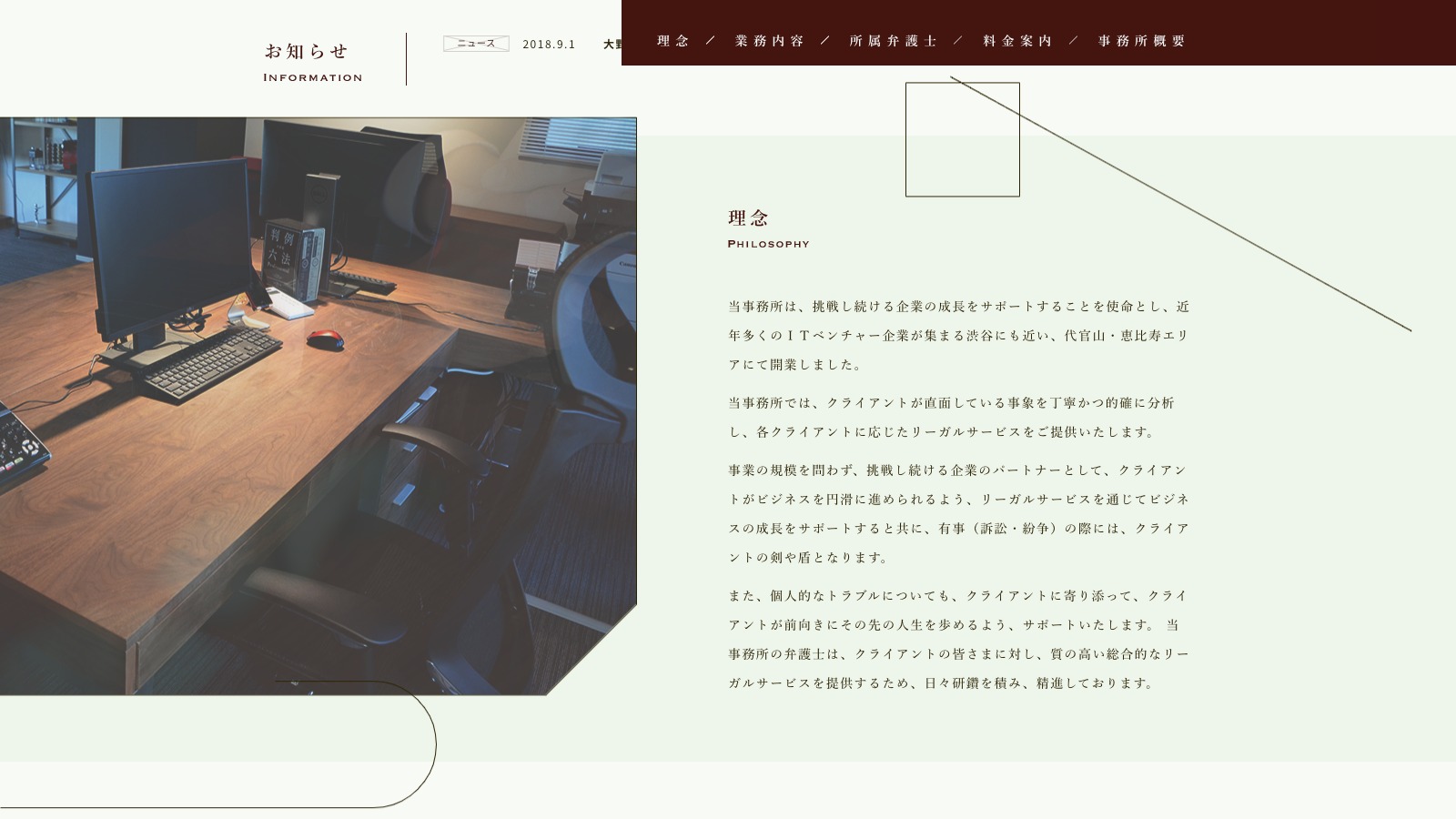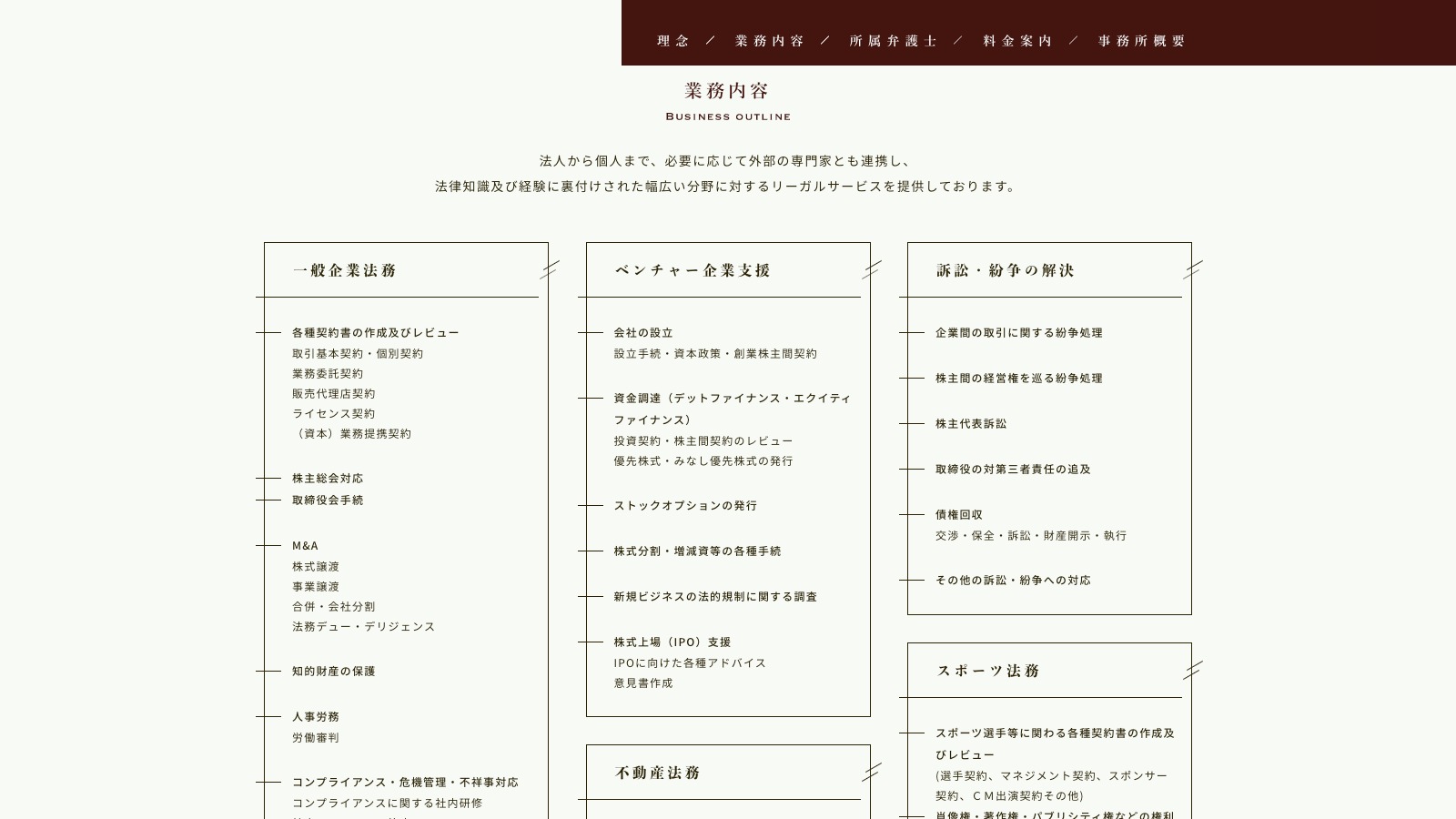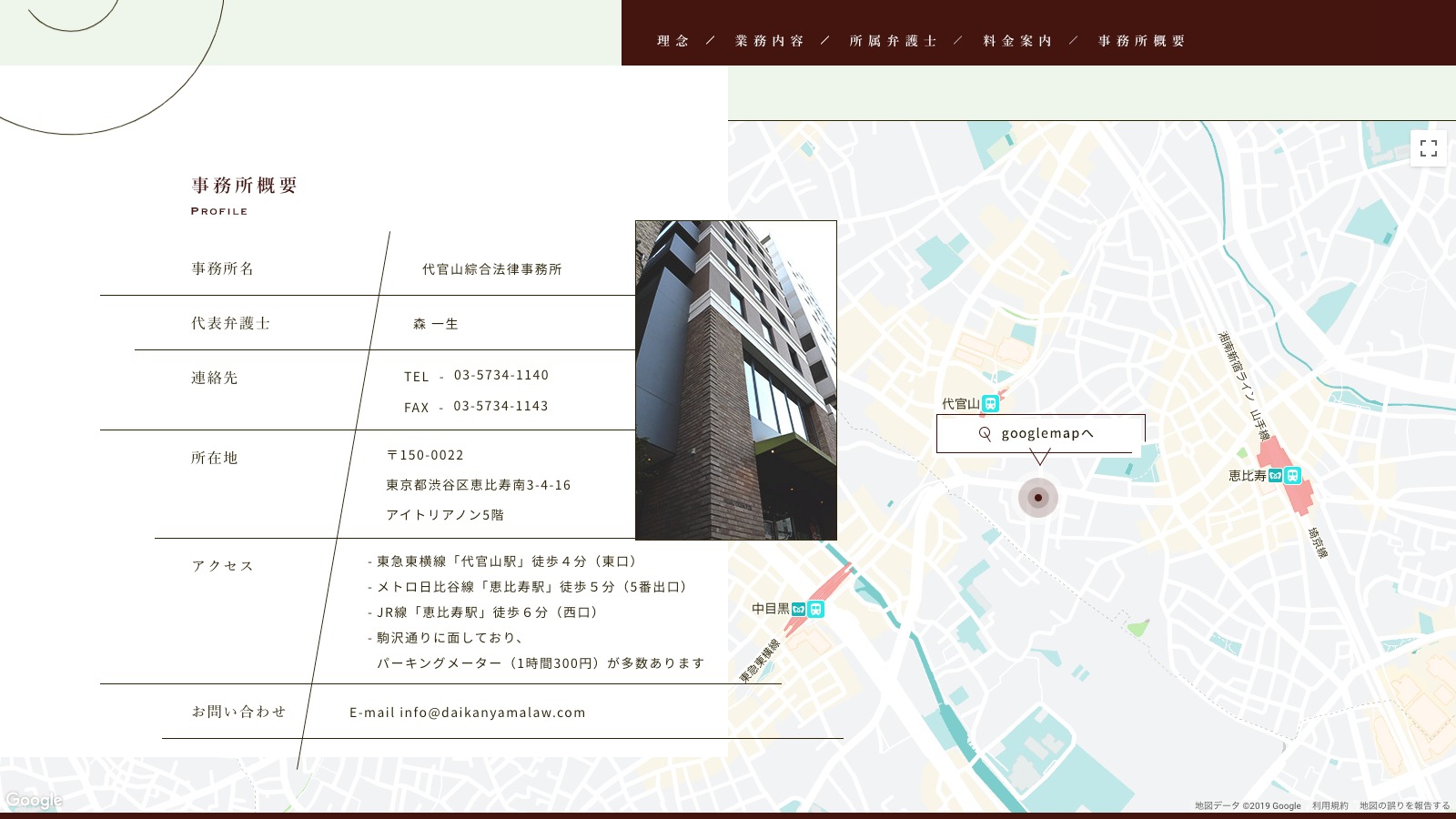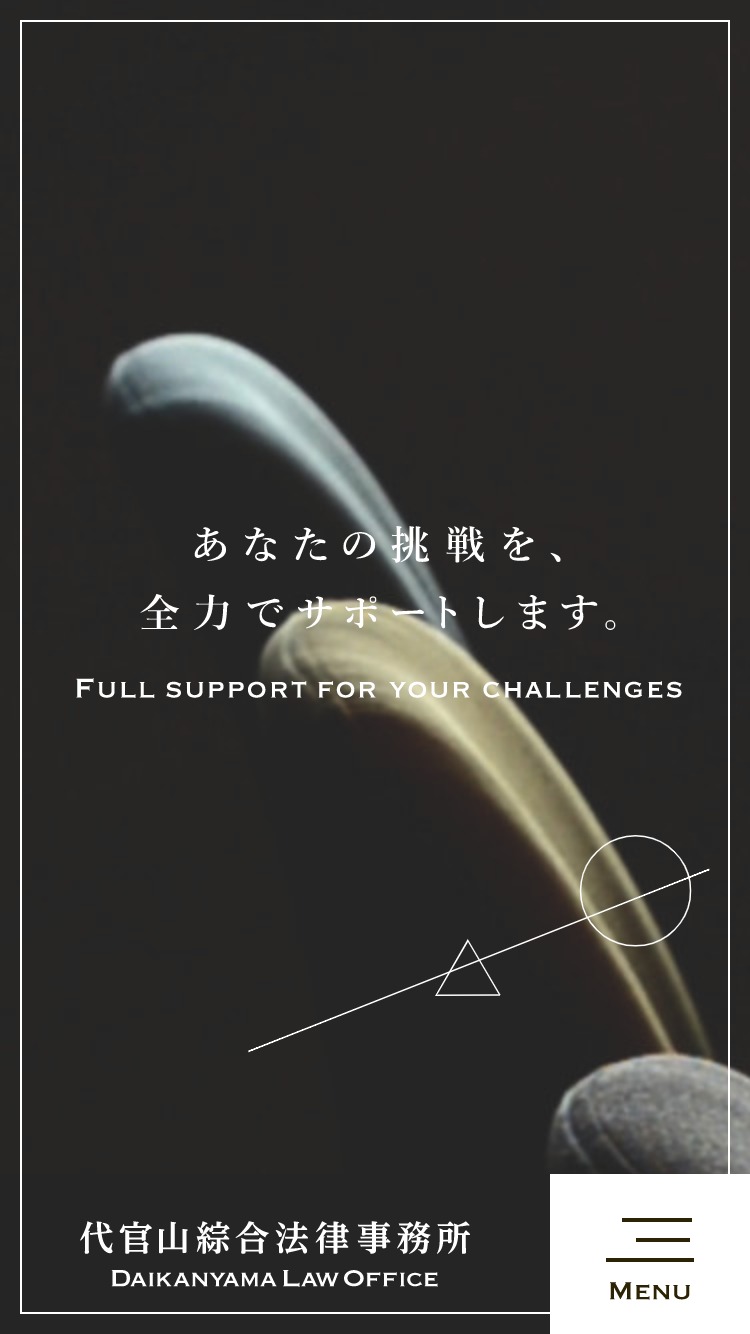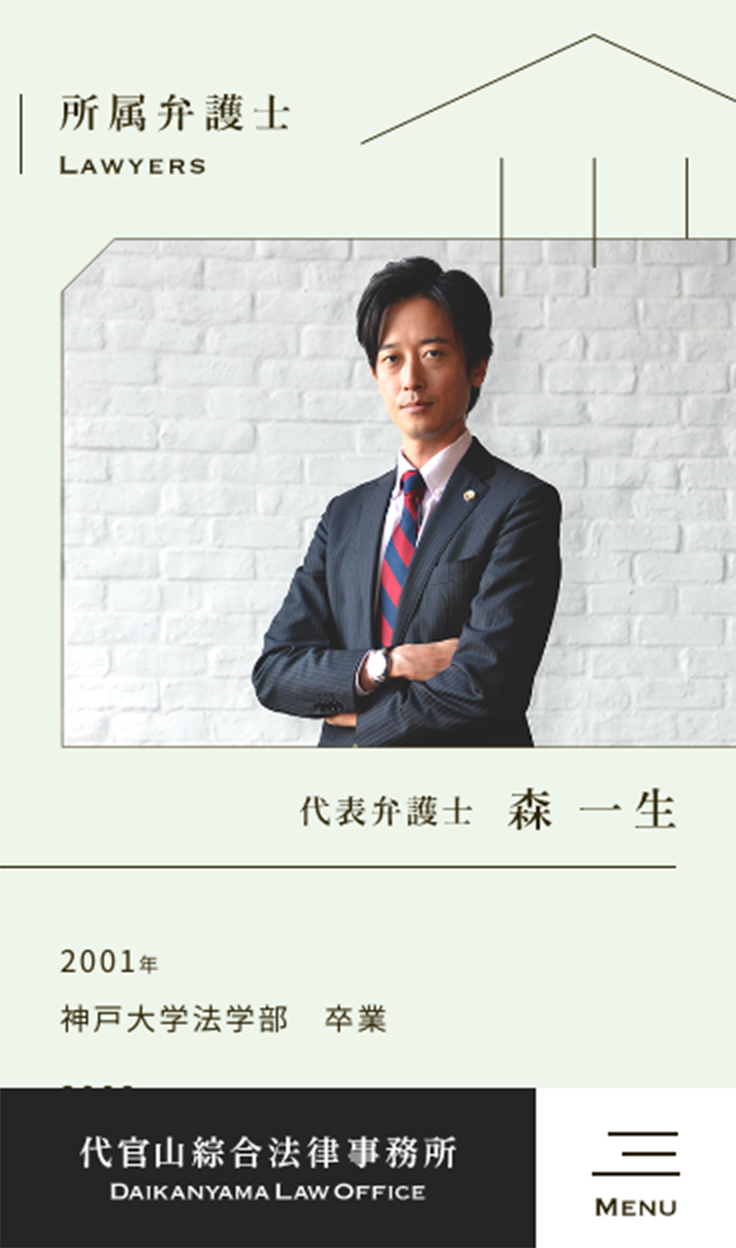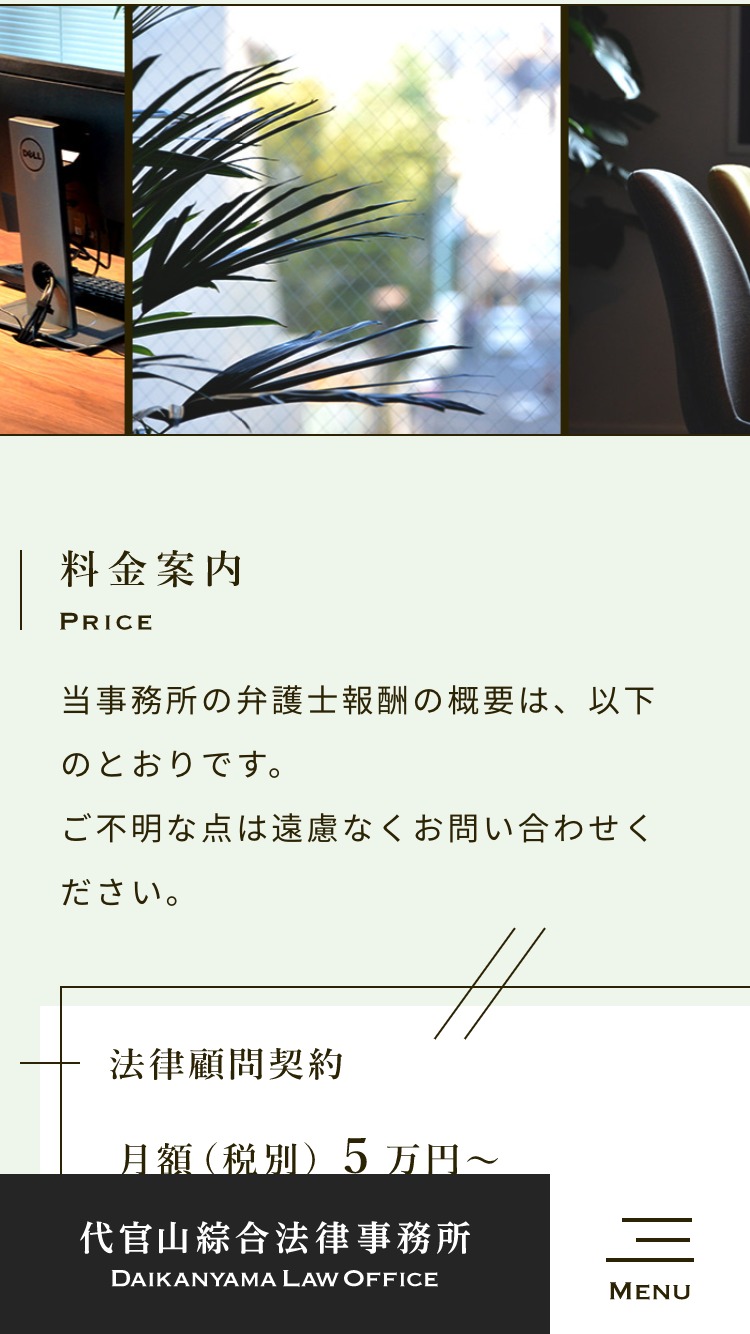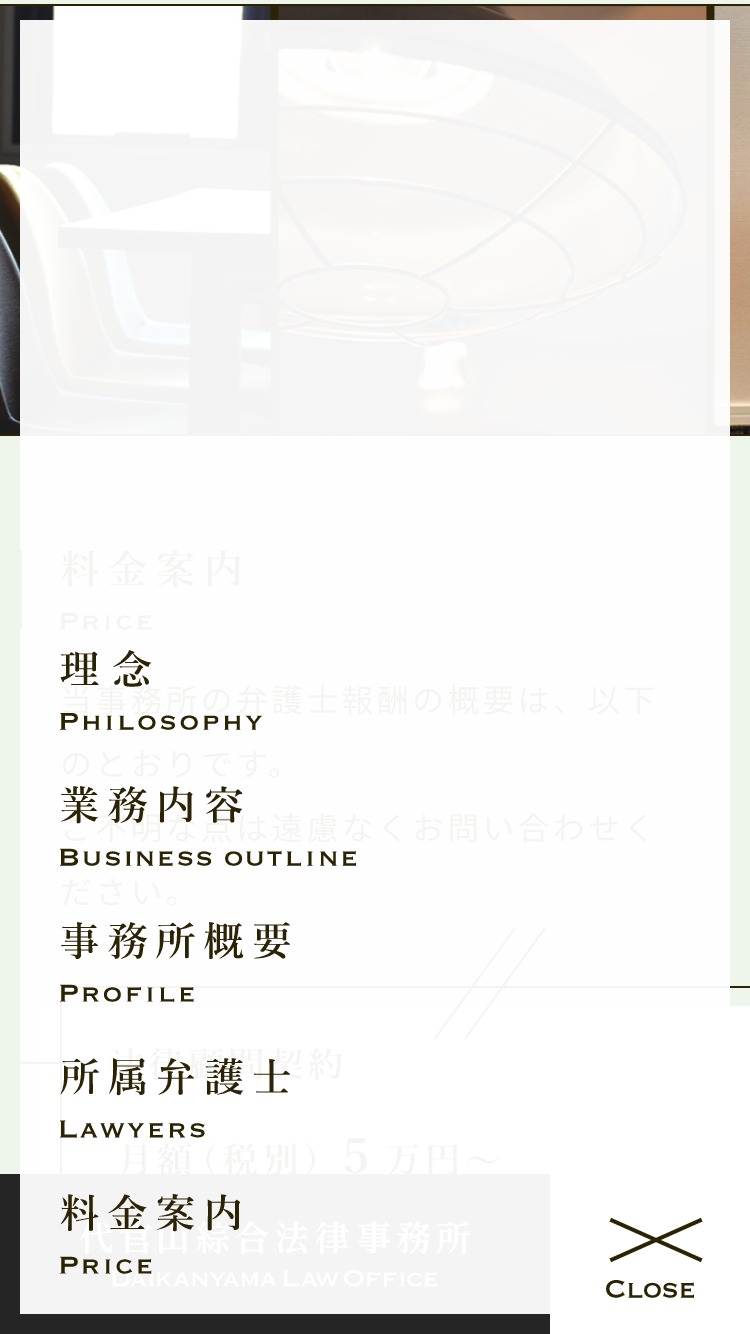 PROJECT MANAGER

BRANDING

PLANNING

ART DIRECTION

LOGO DESIGN

WEB DESIGN

FRONT END ENGINEER

BACK END ENGINEER

WEB MOTION DESIGN