DE-SIGN INC.
We create places and expand possibility.
WEB SITE
PROJECT DATA
CLIENT

DE-SIGN INC.

YEAR

2018

CATEGORY

CORPORATE
DE-SIGN guides the process of office design, including project and space / layout management for a consistent approach that achieves the goal. We were involved in the revamping of their corporate website.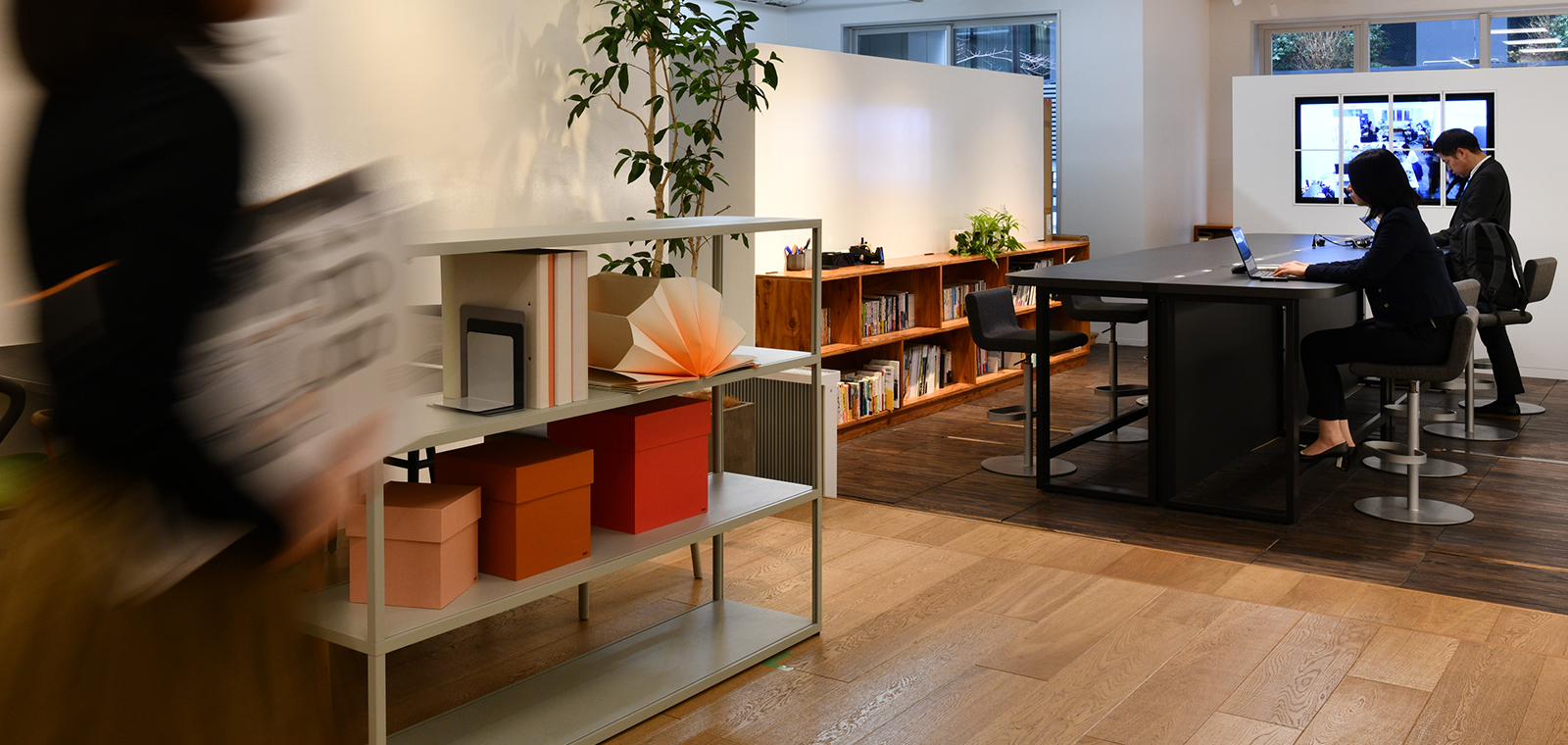 BACK STORY
After clarifying the needs of the company through interviews, we revamped this website by increasing the amount of information in a UI design format, clearly stating the wide range of services provided, as well as the unique and high-quality achievements of DE-SIGN.
CONTENT 01
WEB SITE
#_ART DIRECTION
#_BRANDING
#_CORDING
#_DIRECTION
#_PHOTOGRAPH
#_PLANNING
#_SYSTEM DEVELOPMENT
#_TECHNICAL DIRECTION
#_WEB DESIGN
#_WEB MOTION
LAUNCH PROJECT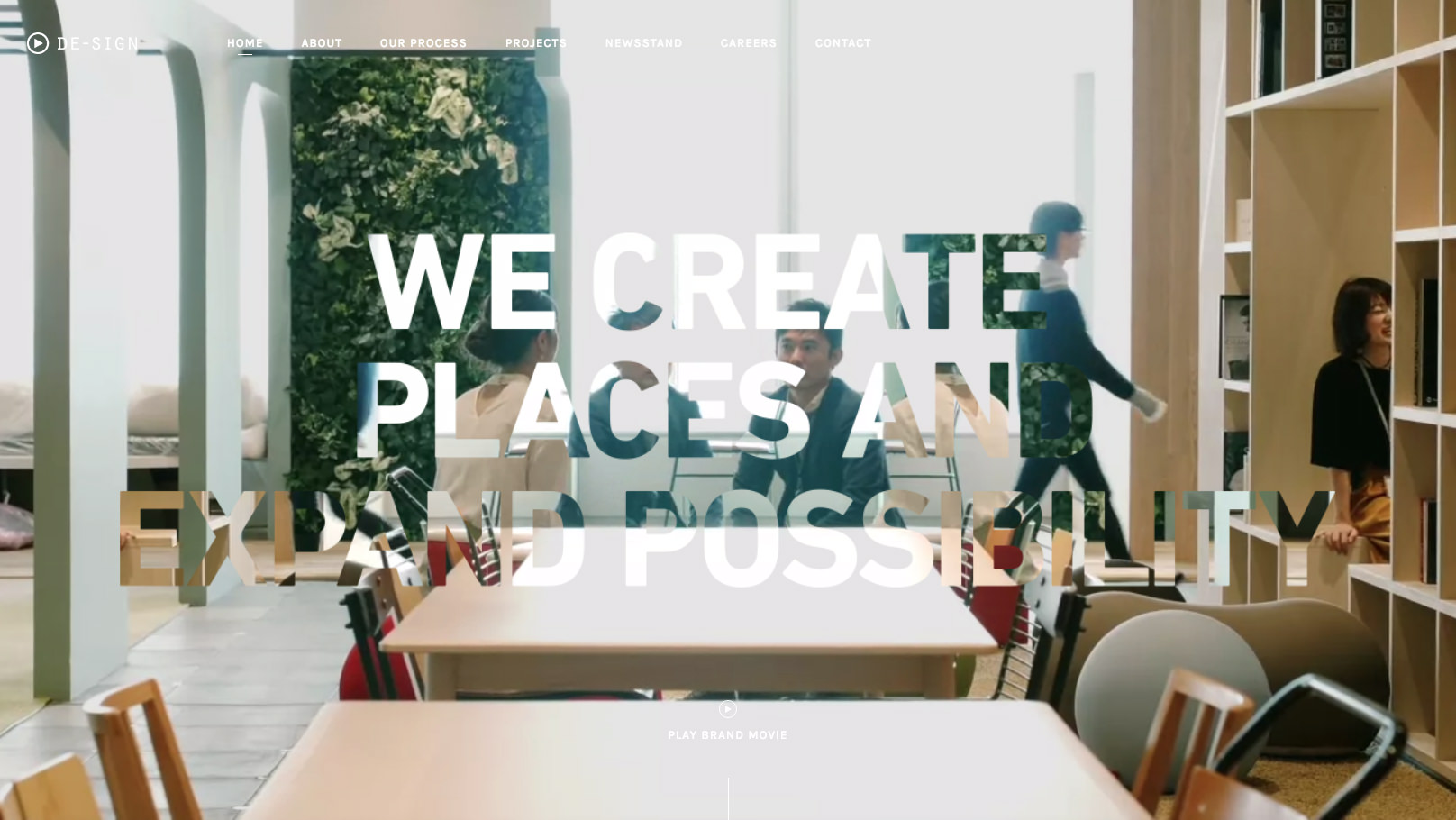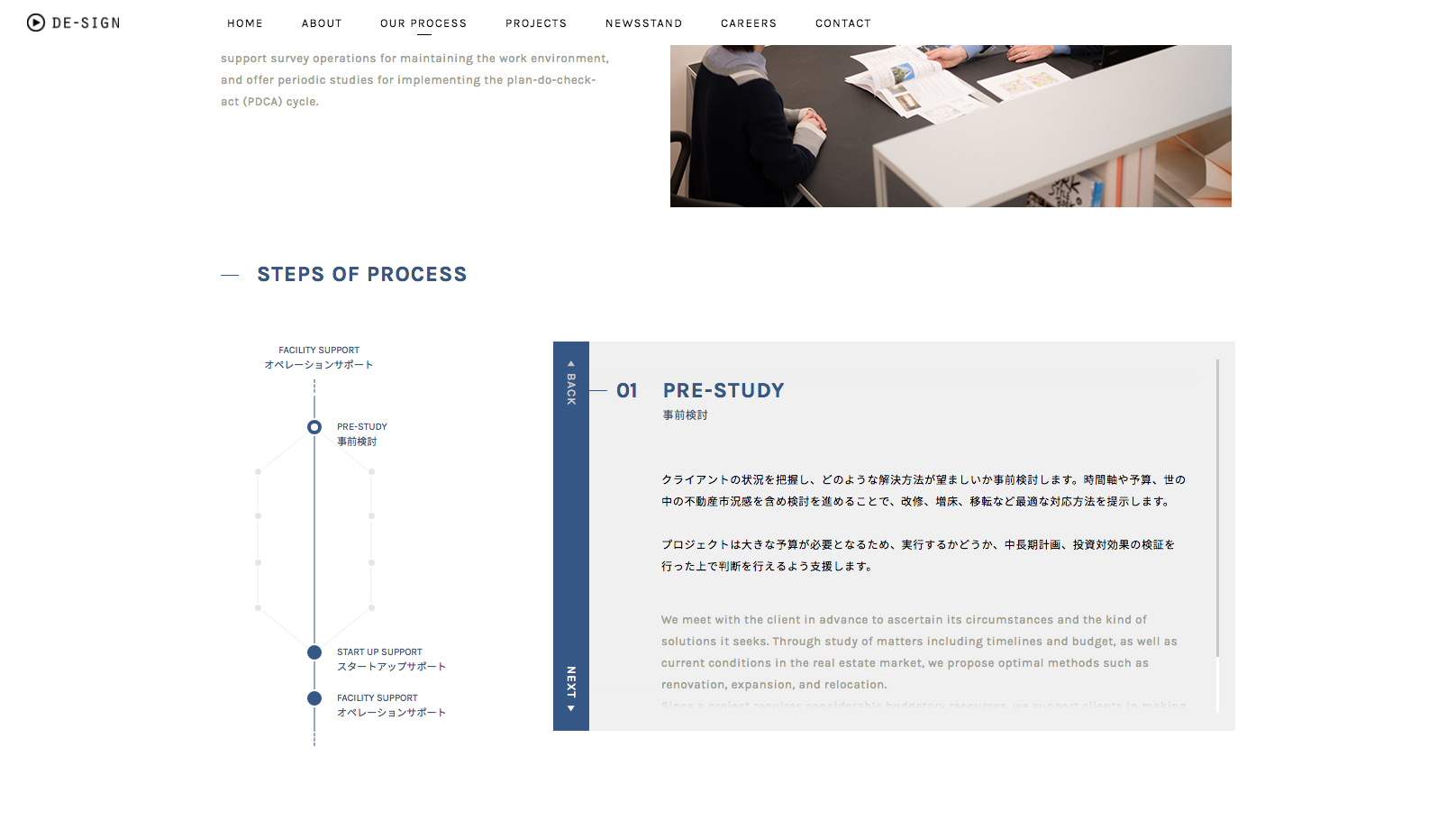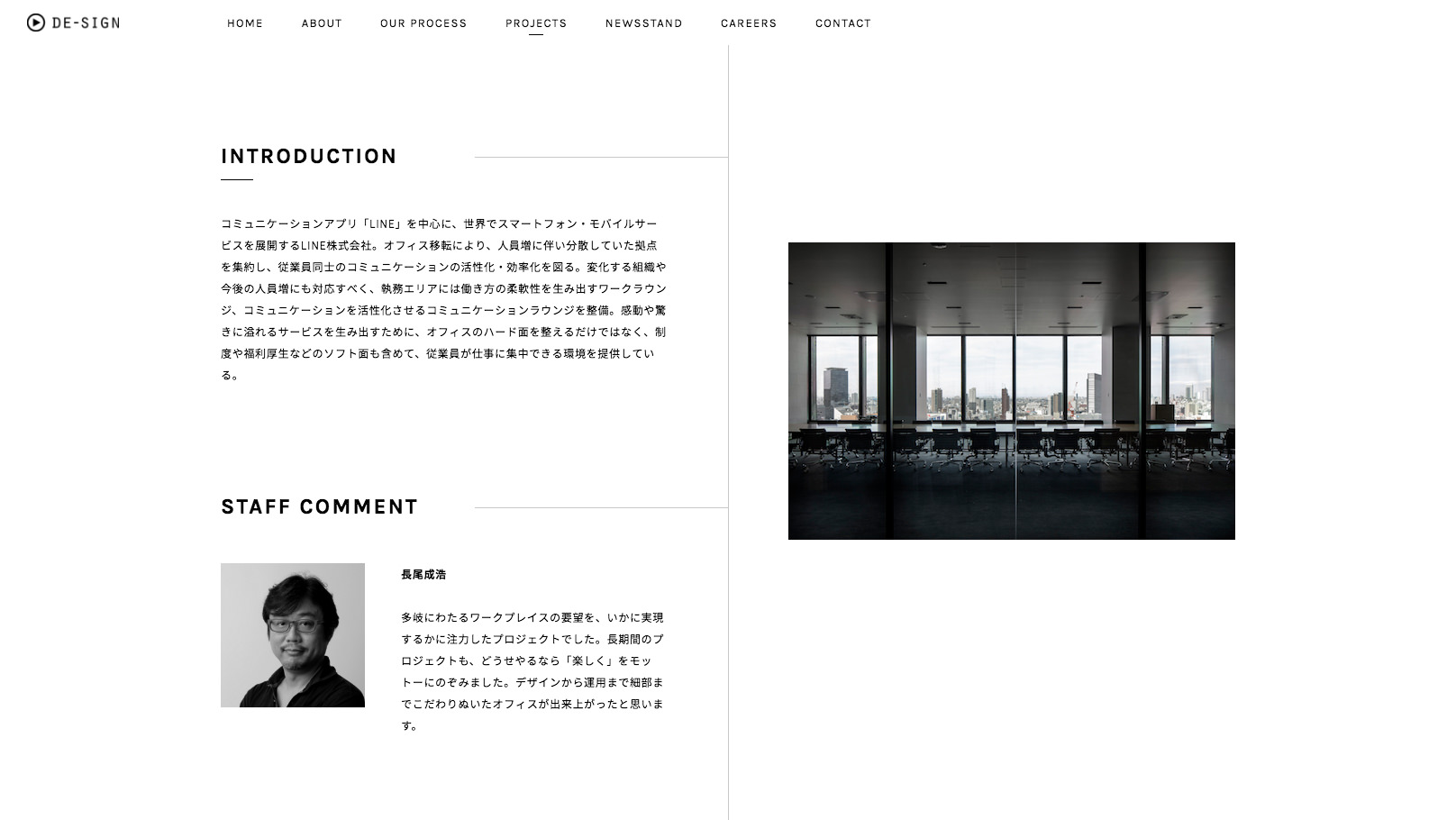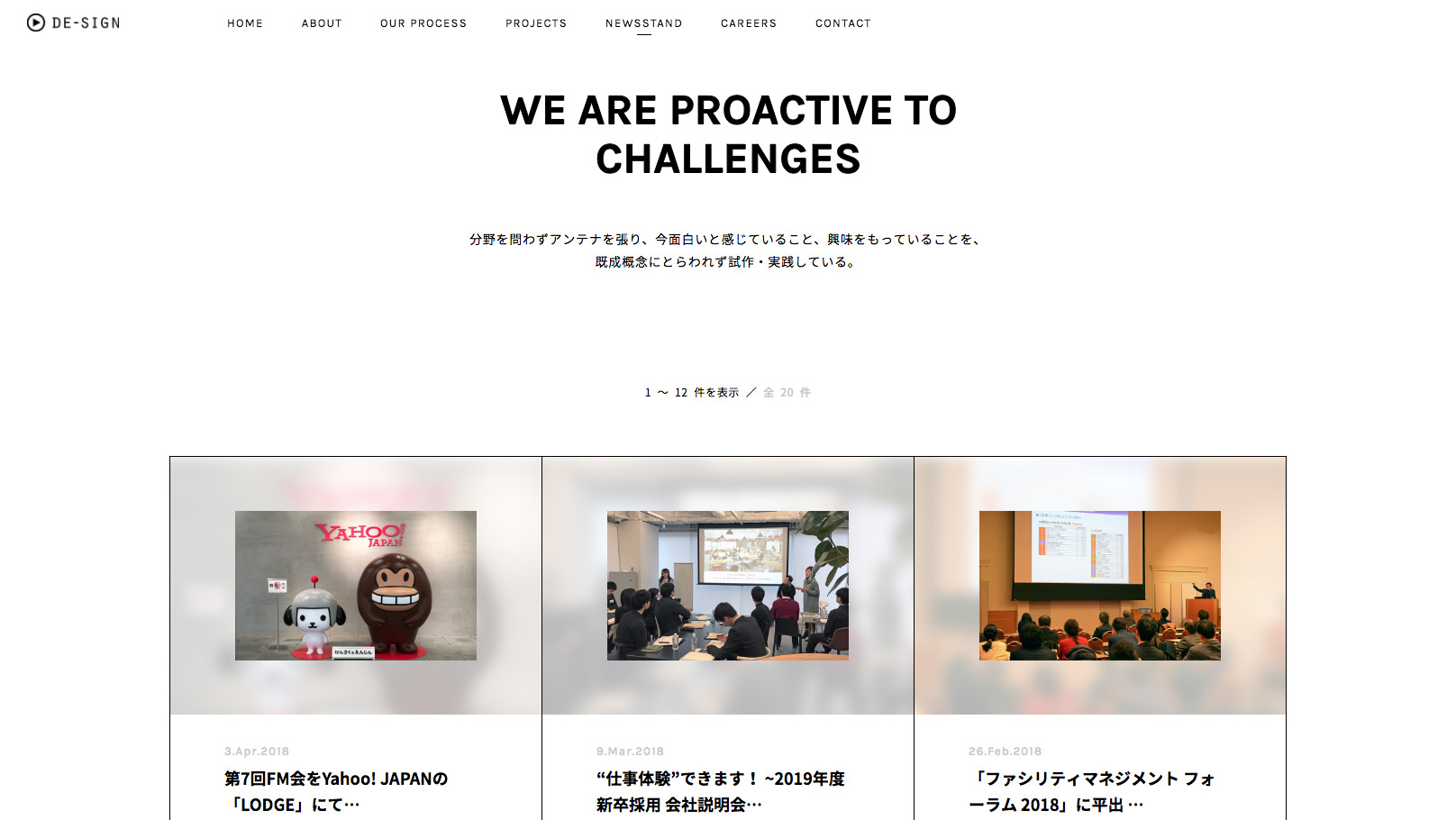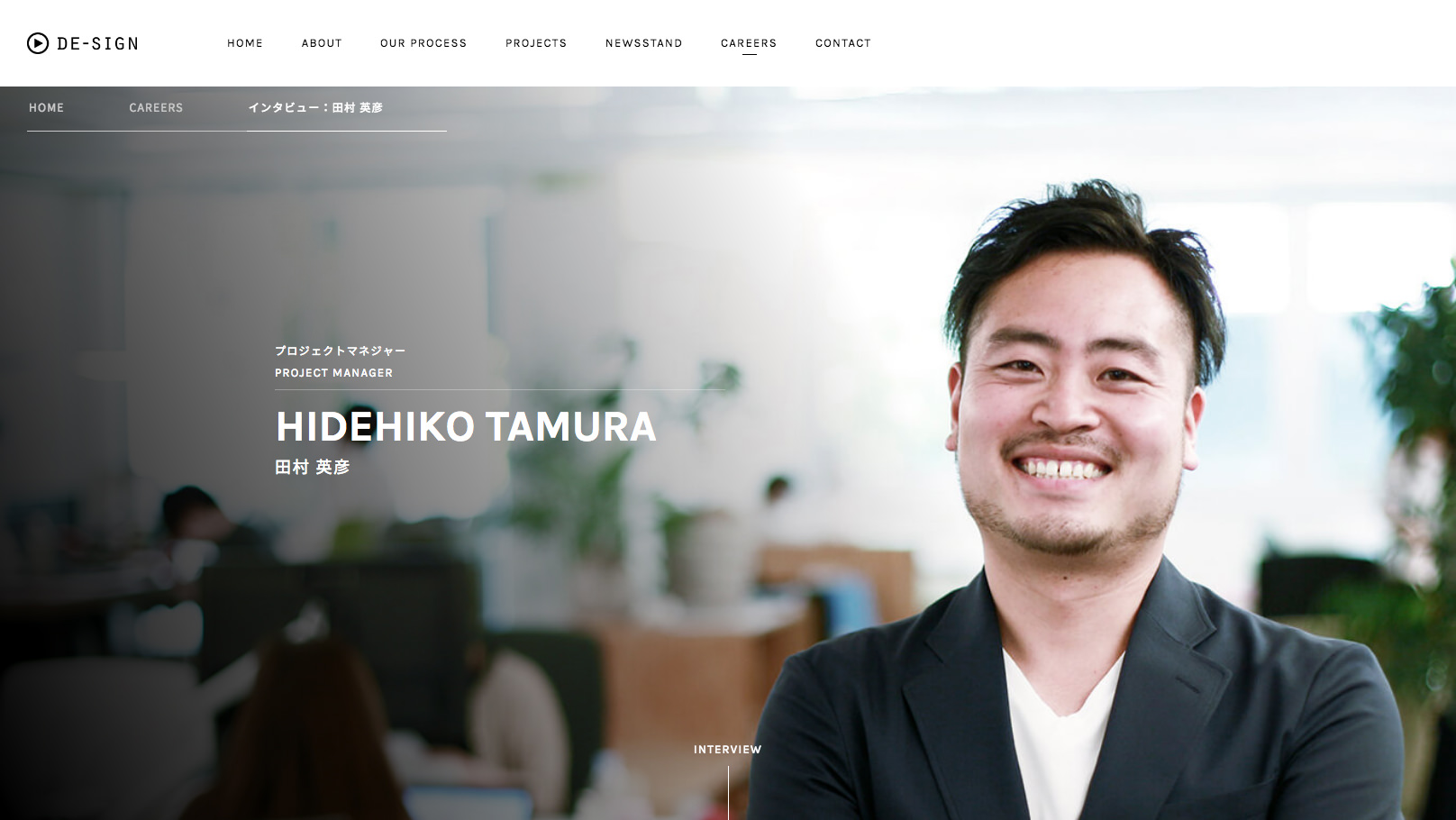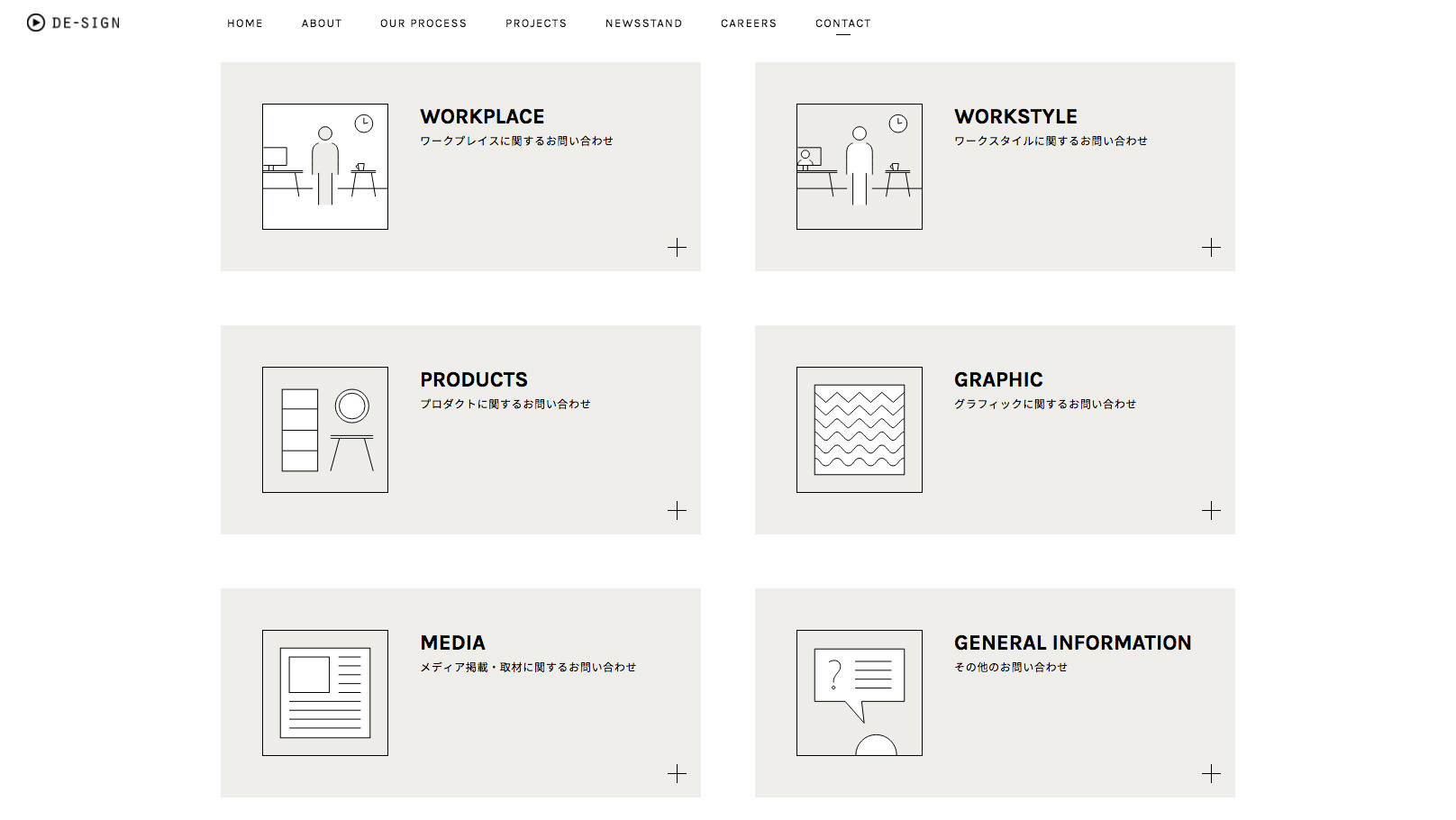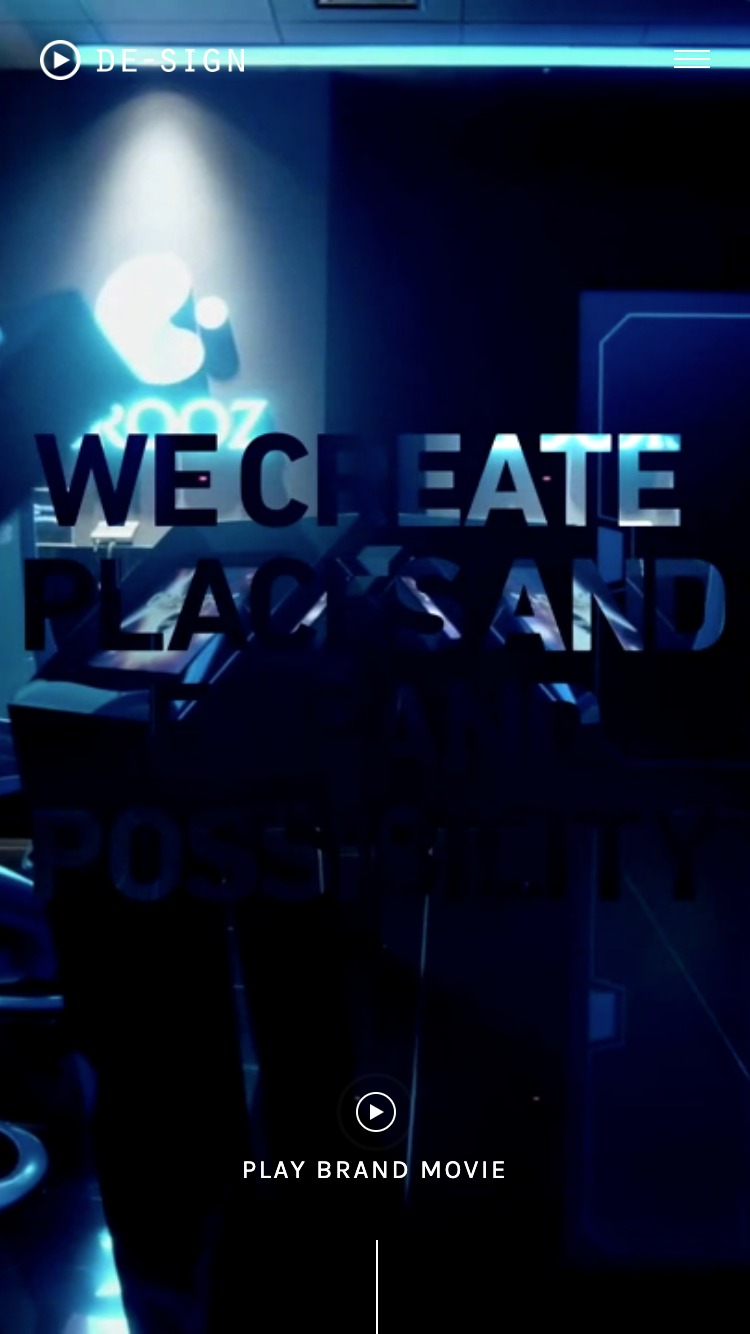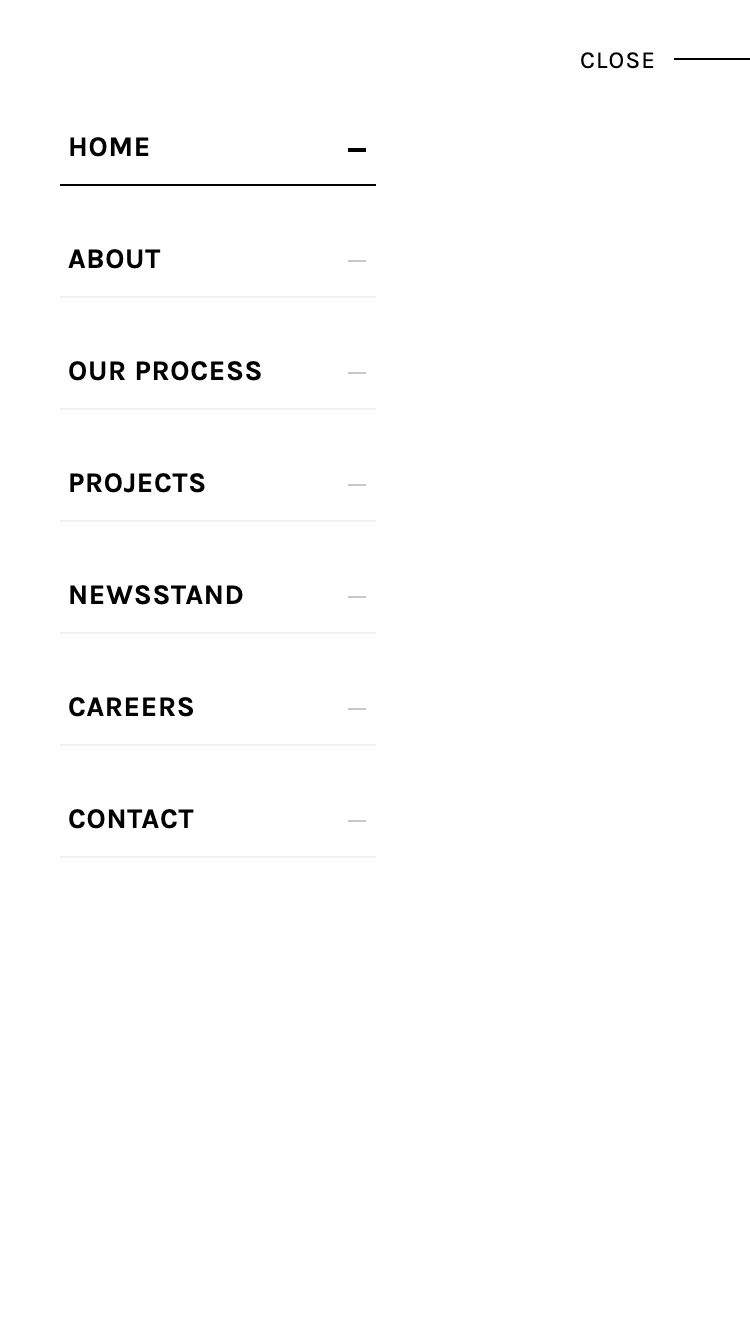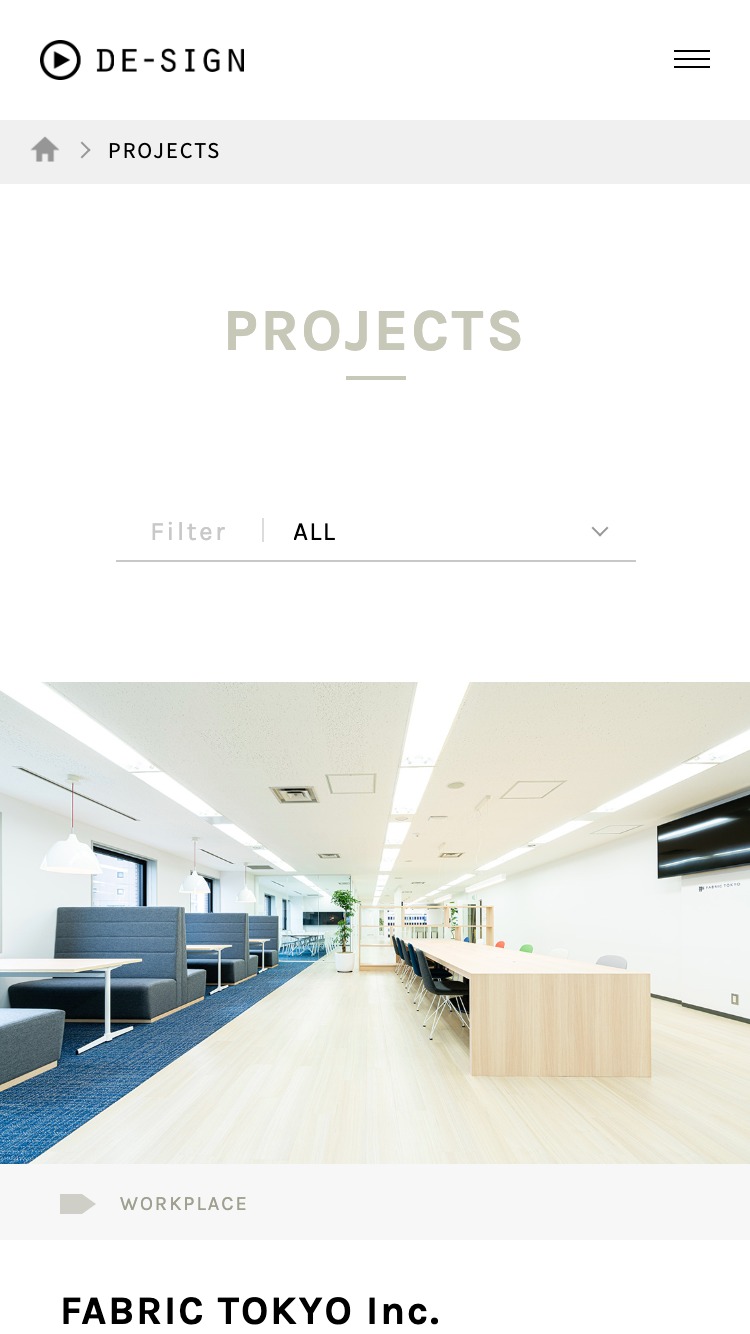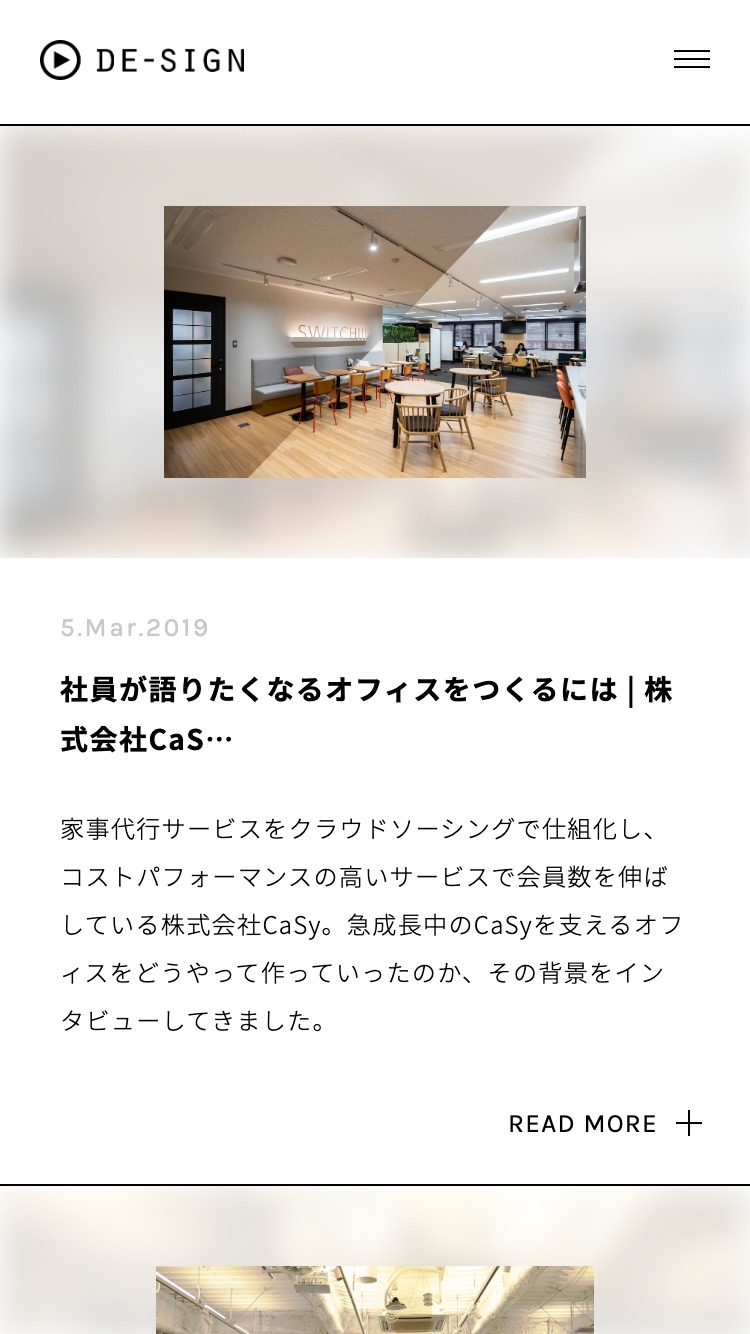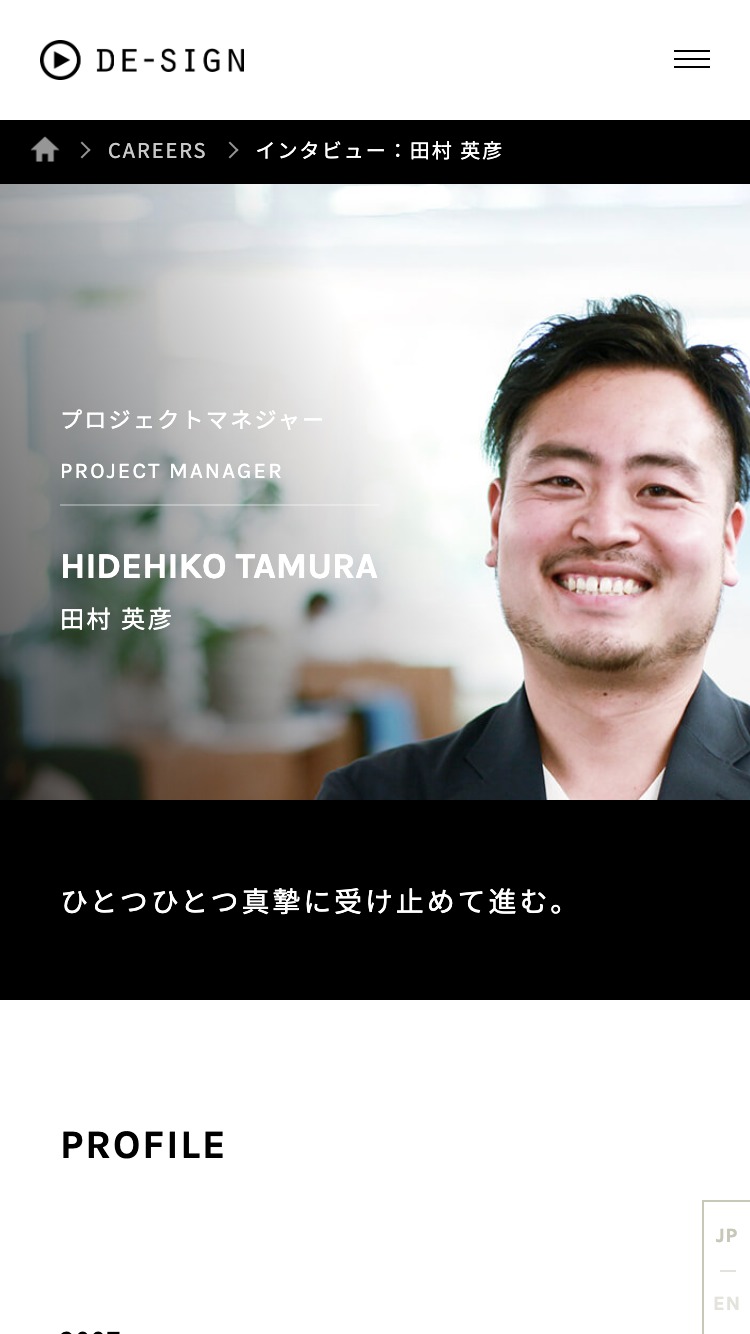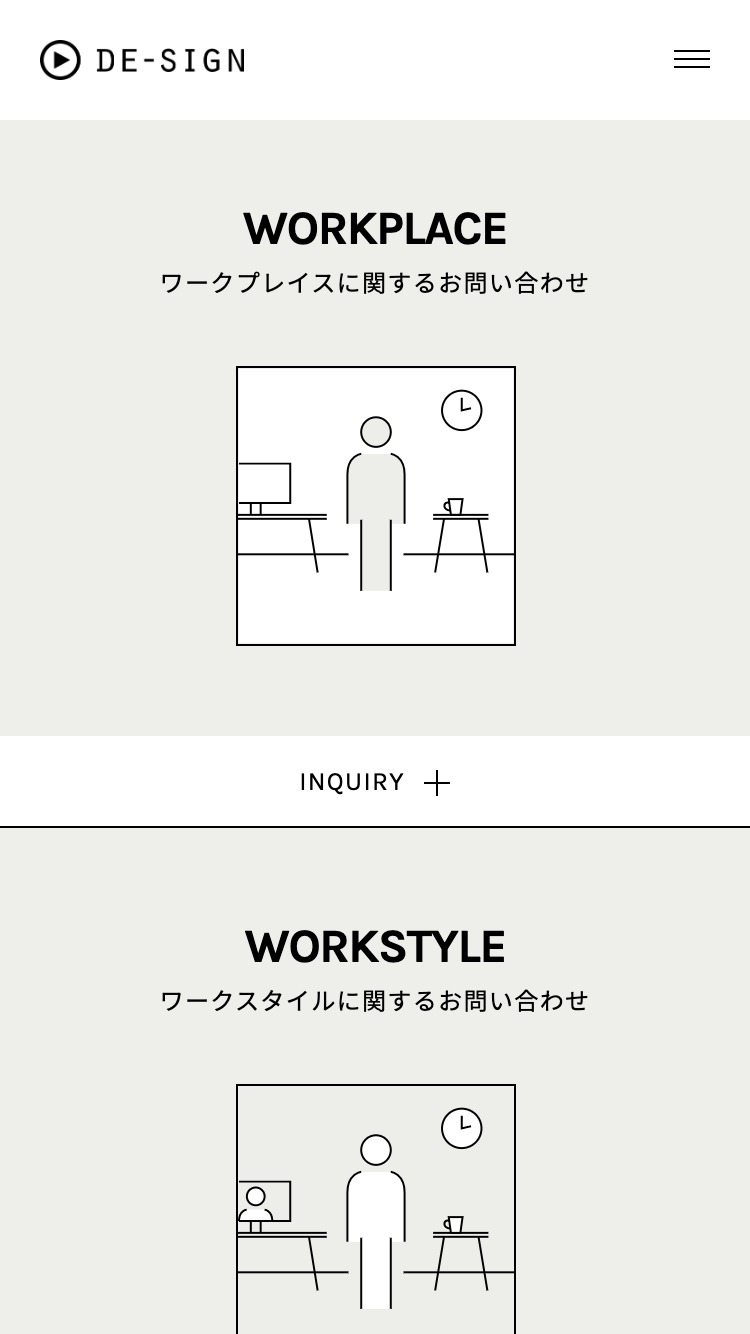 PROJECT MANAGER

DIRECTION

ART DIRECTION

WEB DESIGN

PaPiPuPePo(Hirofumi Koyama)

FRONT END ENGINEER

PaPiPuPePo(Junichi Kitahara)

BACK END ENGINEER