HAIR SALON MILLOR
CORPORATE
HAIR SALON MILLOR
A hair salon you can "work, live and enjoy" at the same time.
WEB SITE
PROJECT DATA
CLIENT

HAIR SALON MILLOR

YEAR

2017

CATEGORY

CORPORATE
Hair Salon Millor has both the technique and artistry to leave clients completely satisfied. We helped to create a website that would appeal not only to customers but also to aspiring staff.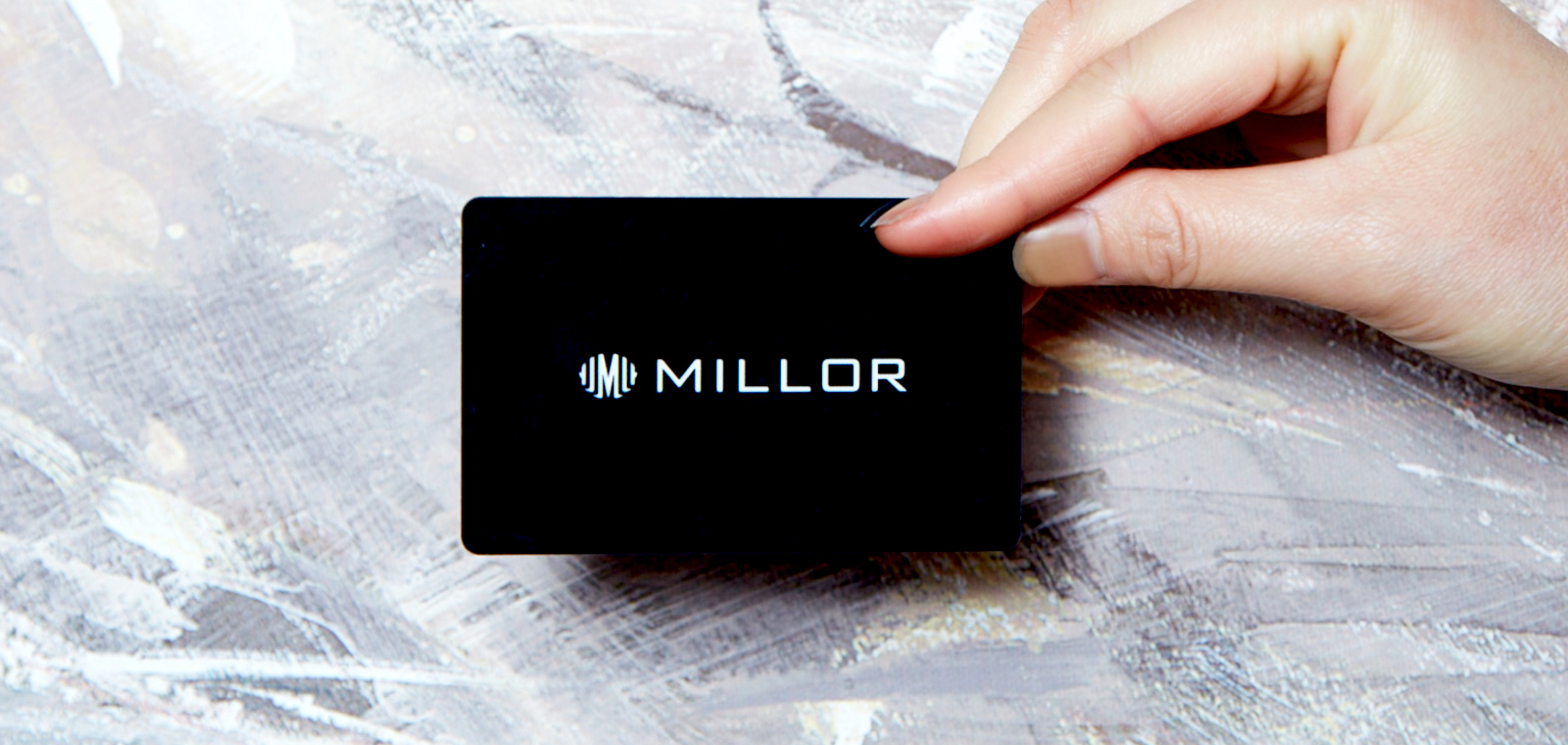 BACK STORY
In line with the website renewal, concepts and policies were assembled to appeal to cosmetology graduates with the focus on hiring. In order to ensure that customers would understand the concept of the salon, we gave deep thought not only to visuals, but also to the right words to convey the message.
CONTENT 01
WEB SITE
#_ART DIRECTION
#_BRANDING
#_CONTENTS
#_COPY WRITING
#_CORDING
#_DIRECTION
#_INTERVIEW
#_PHOTOGRAPH
#_PLANNING
#_SYSTEM DEVELOPMENT
#_TECHNICAL DIRECTION
#_WEB DESIGN
#_WEB MOTION
LAUNCH PROJECT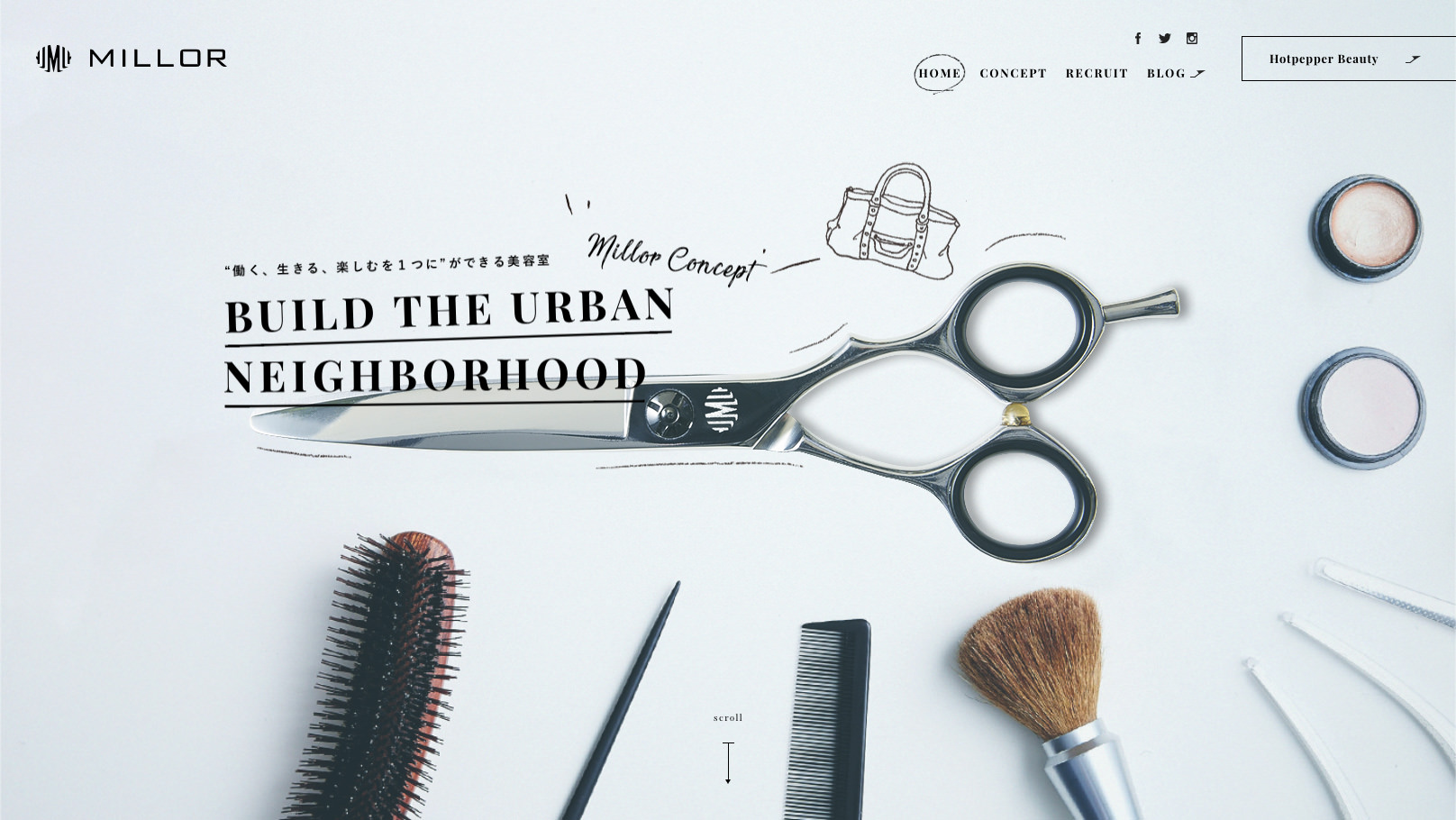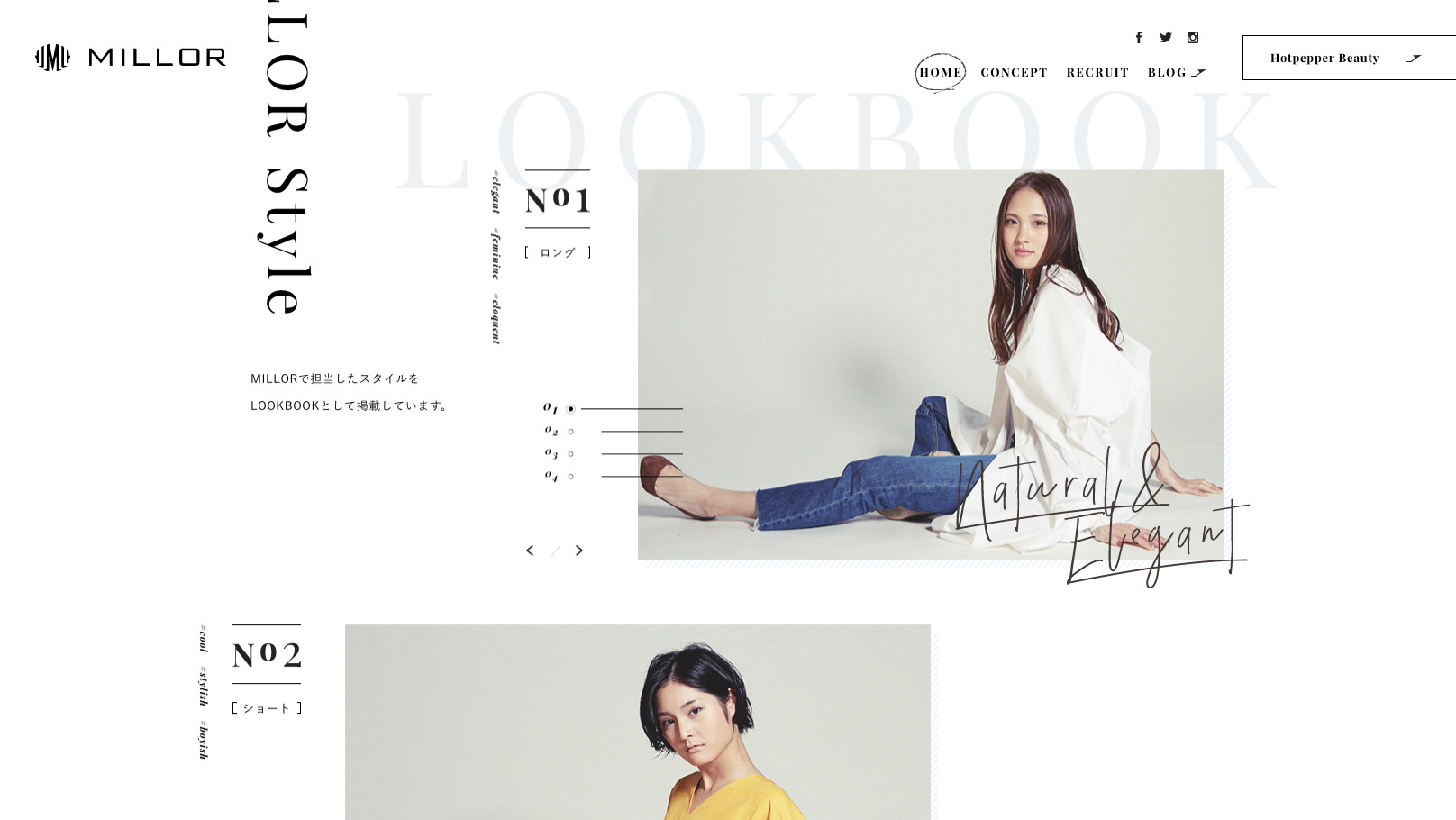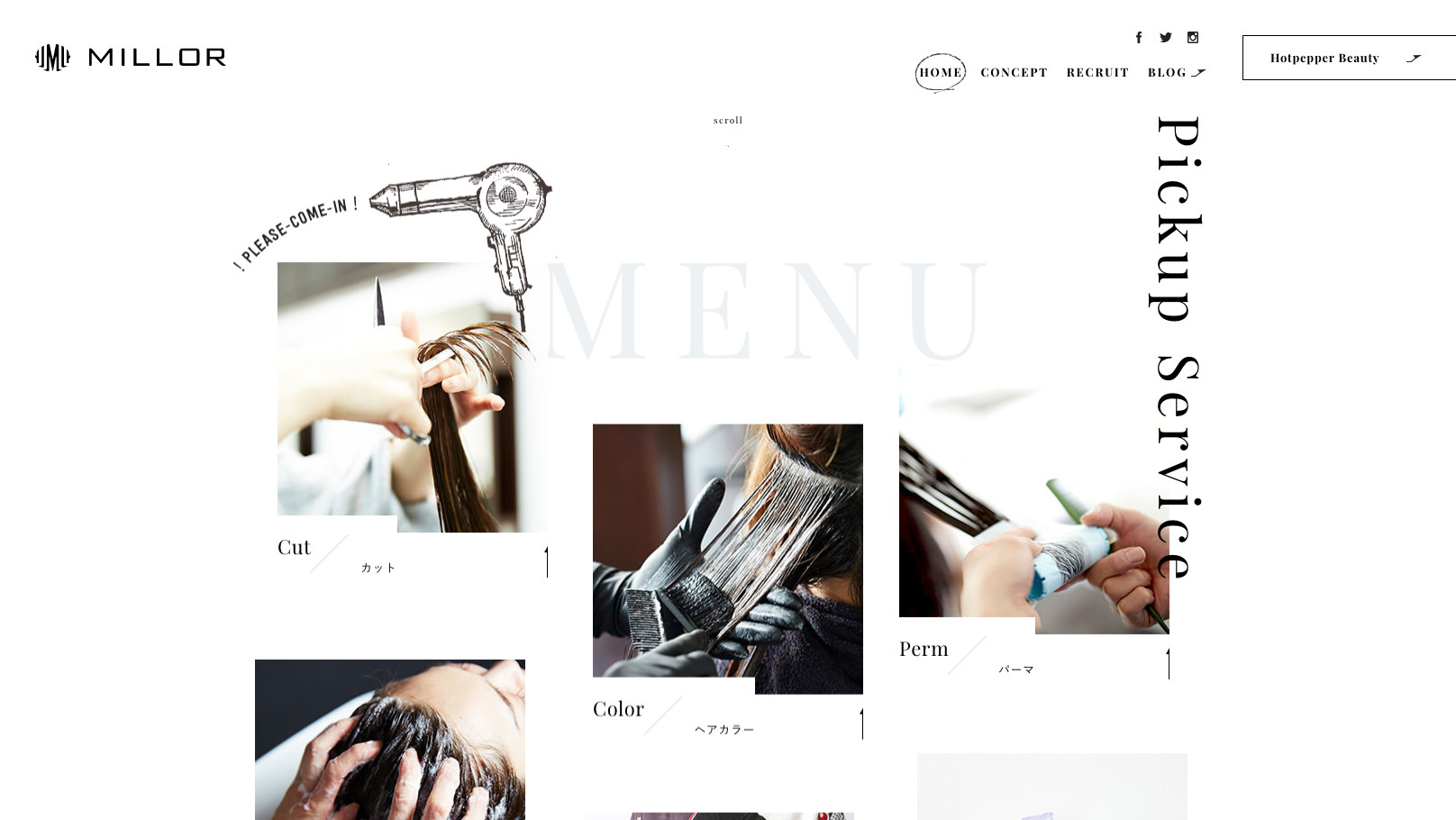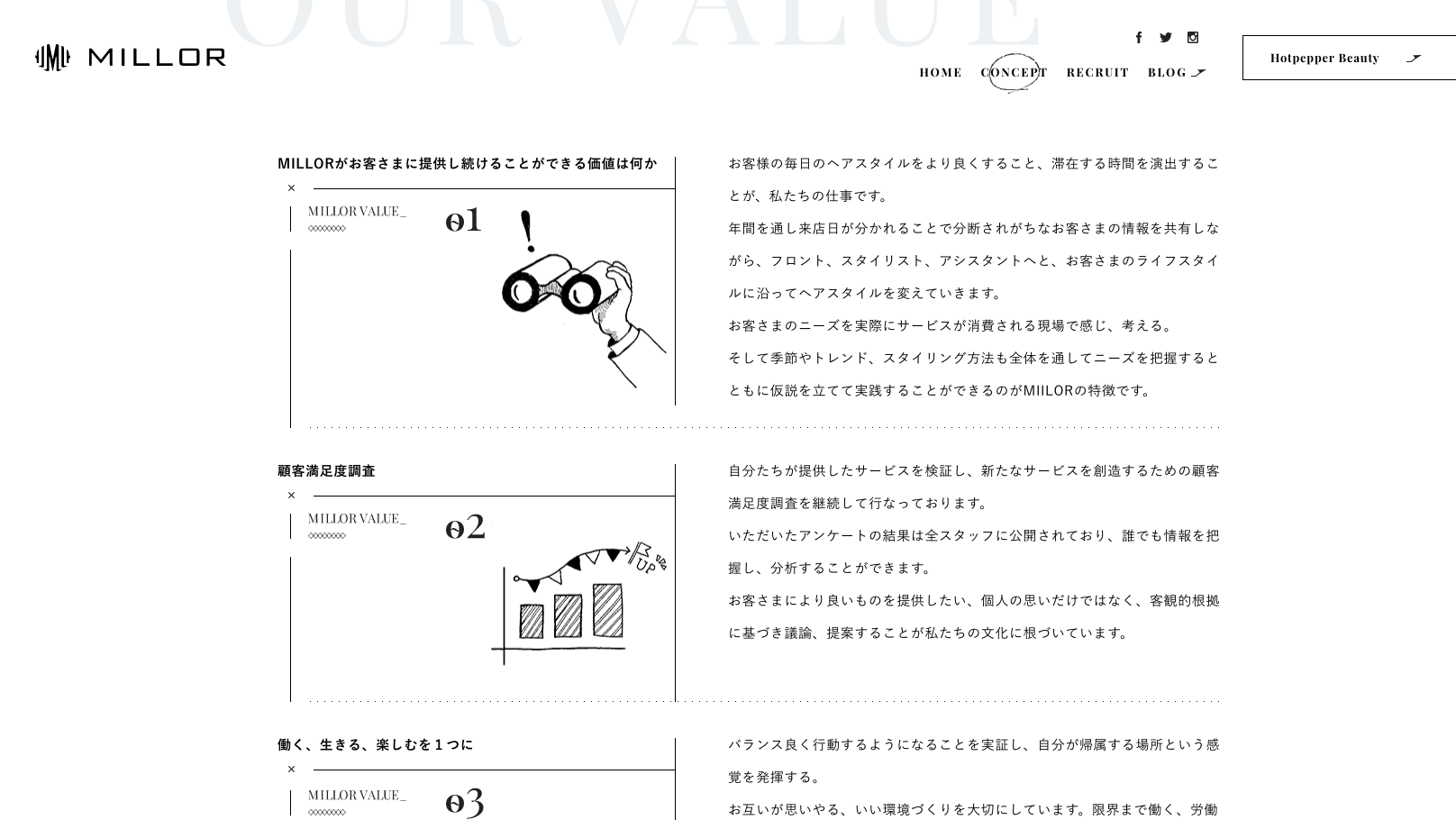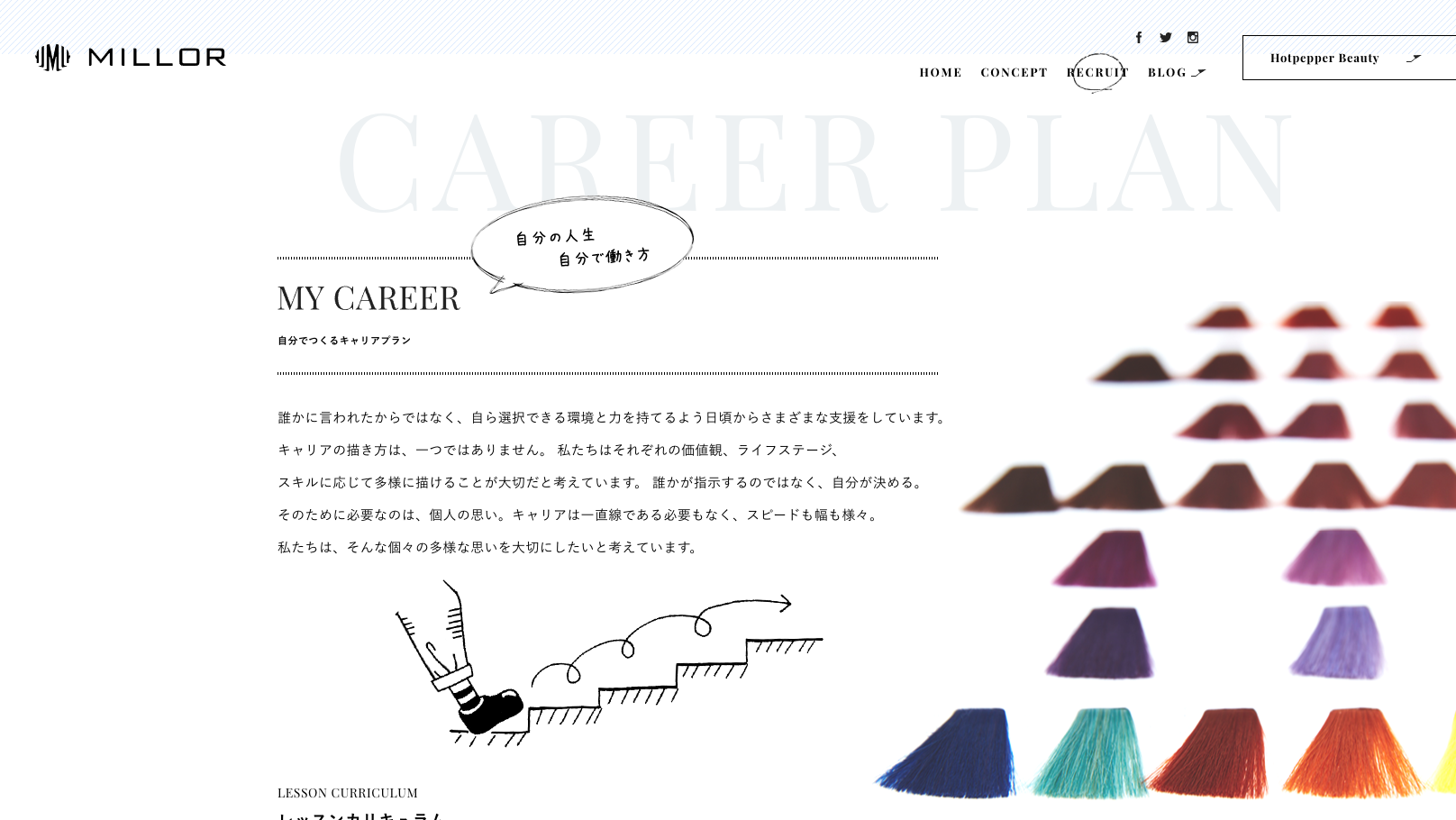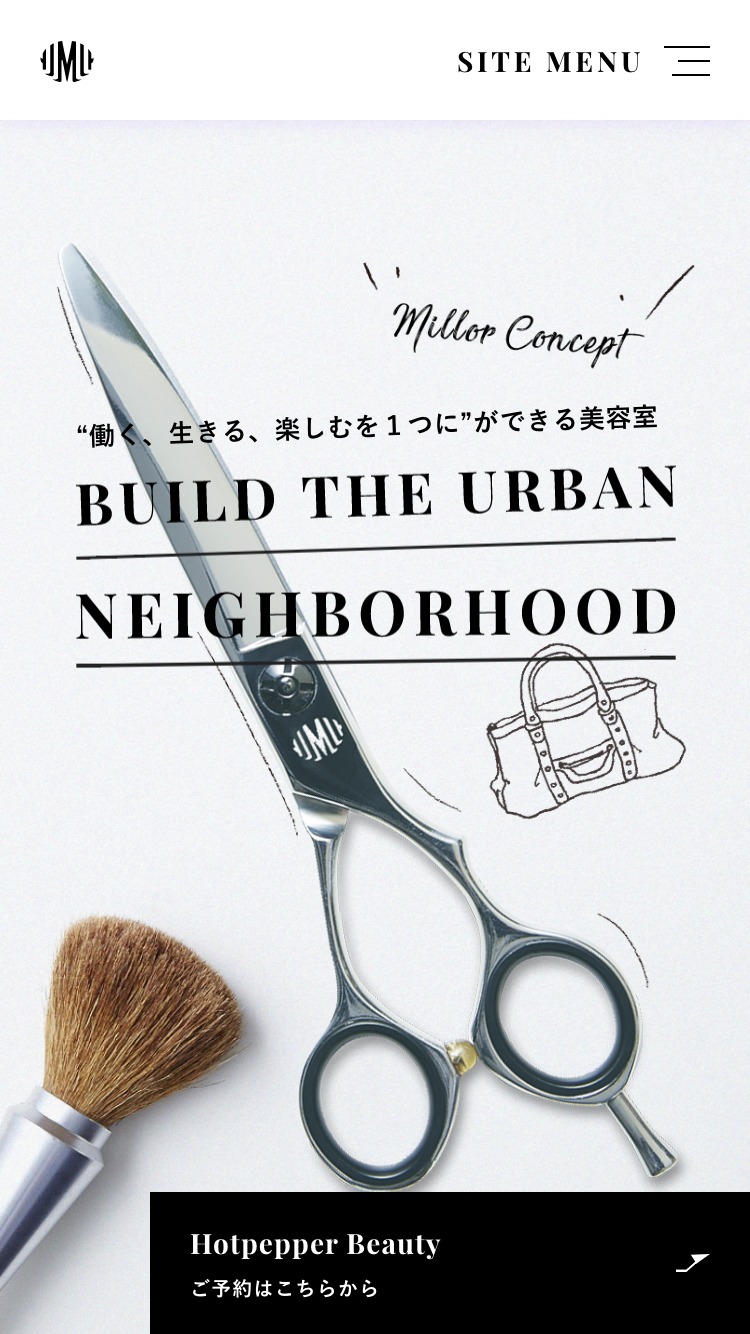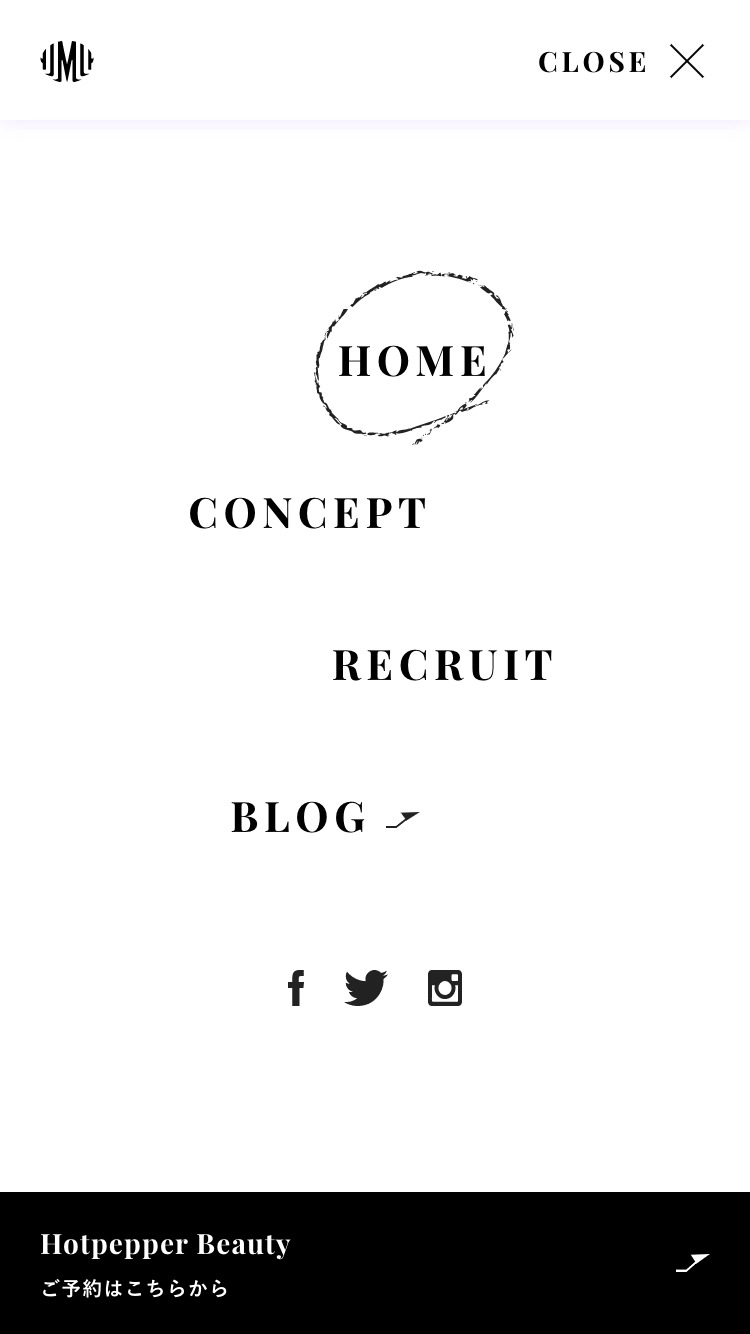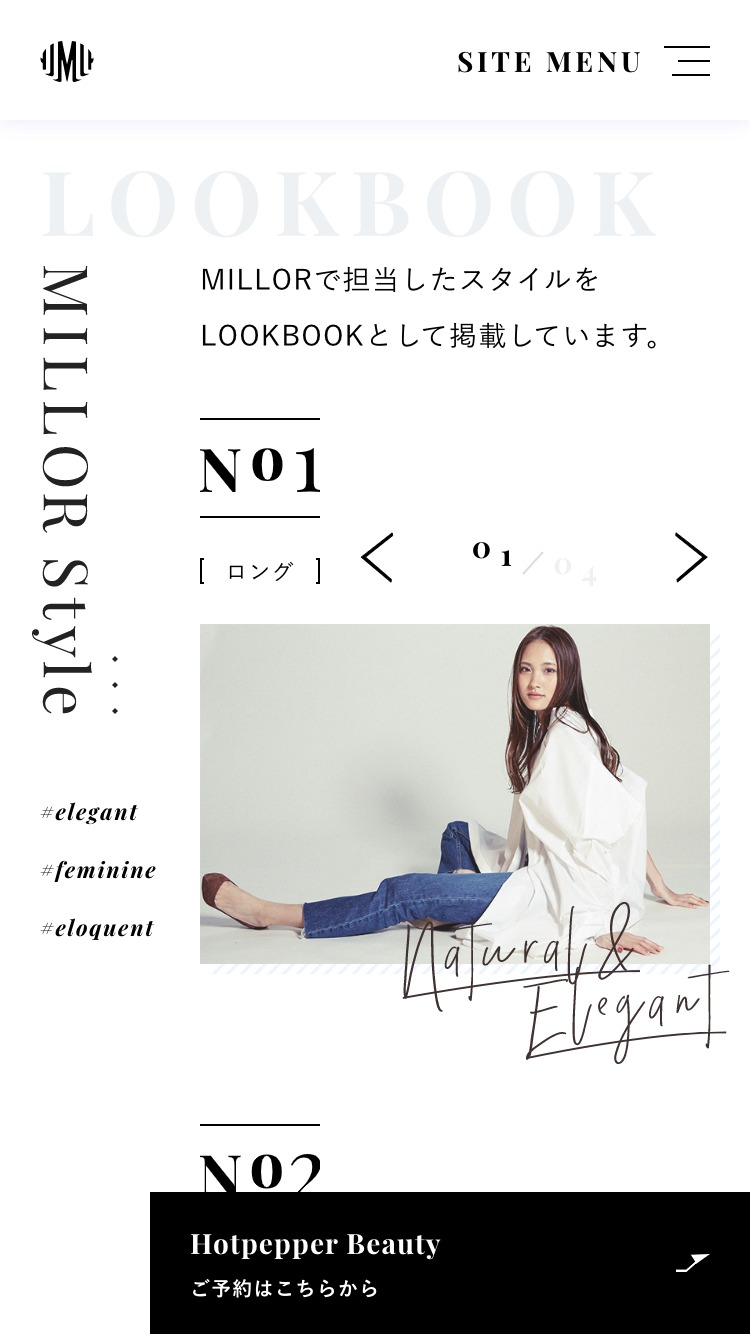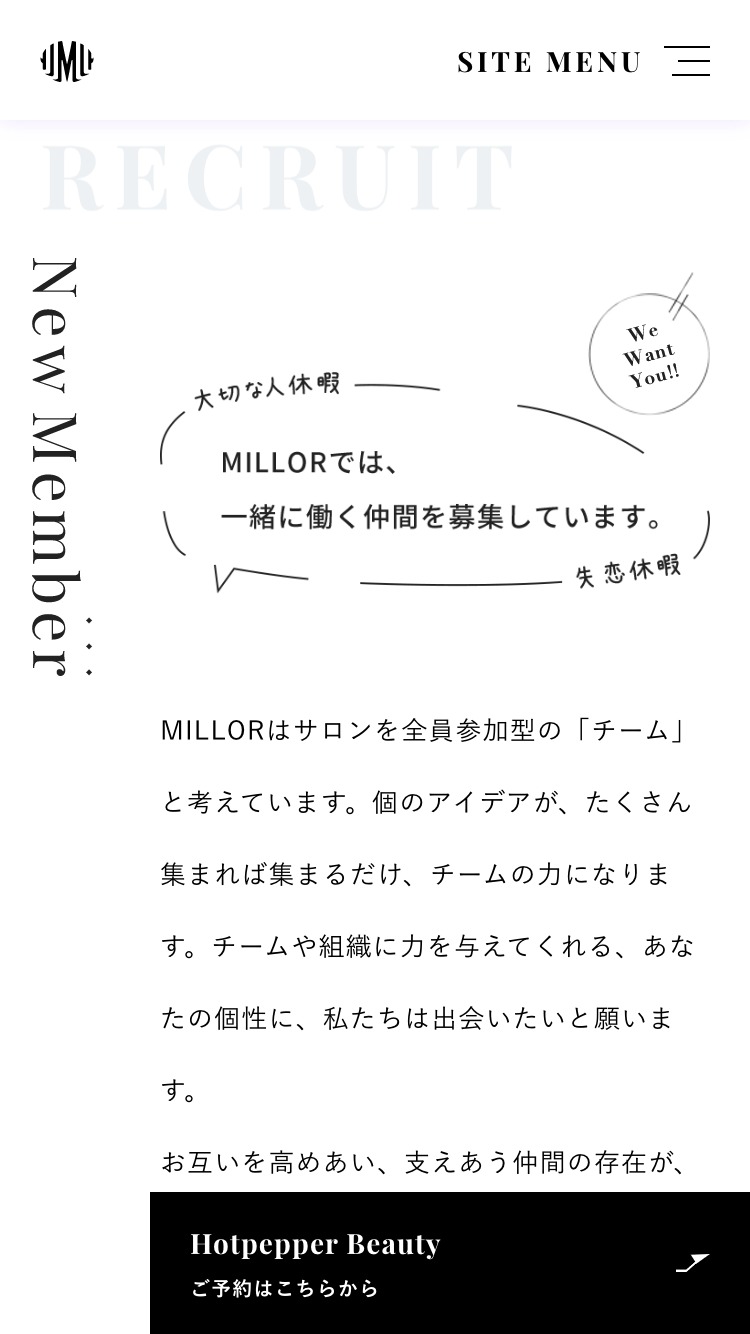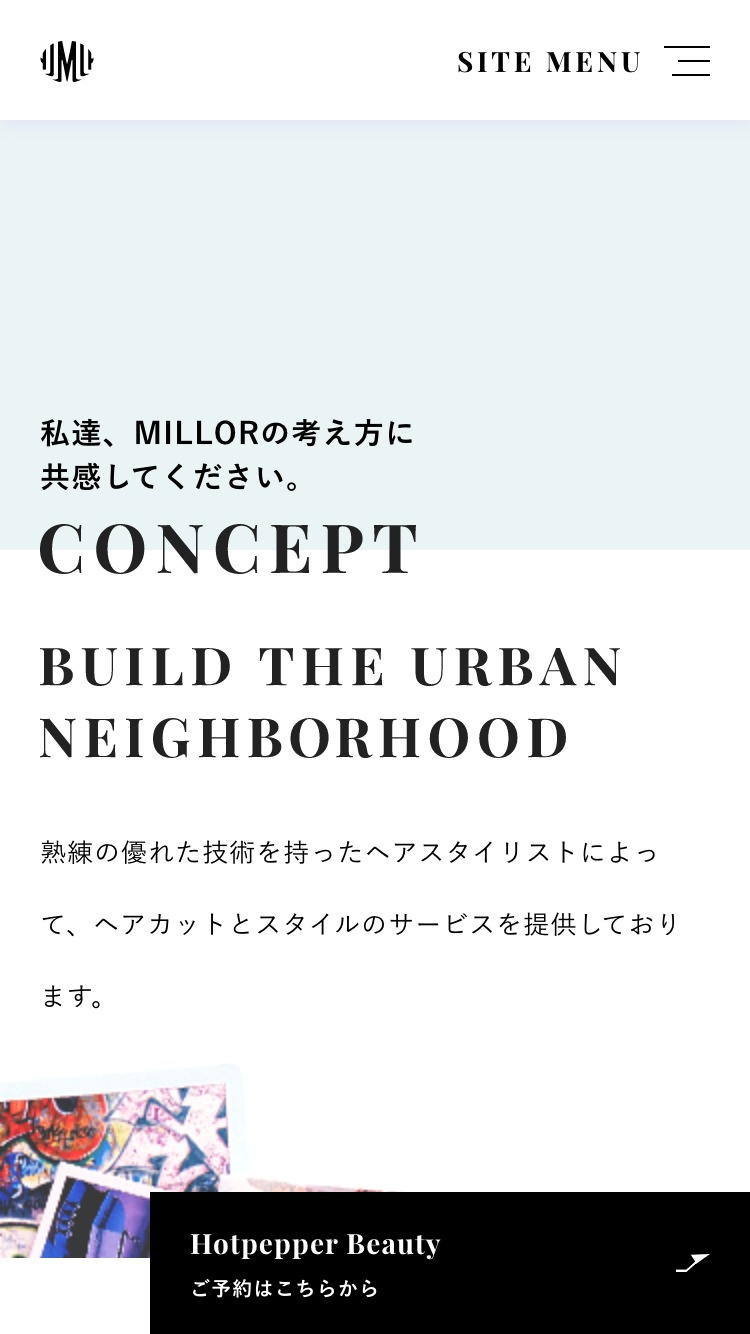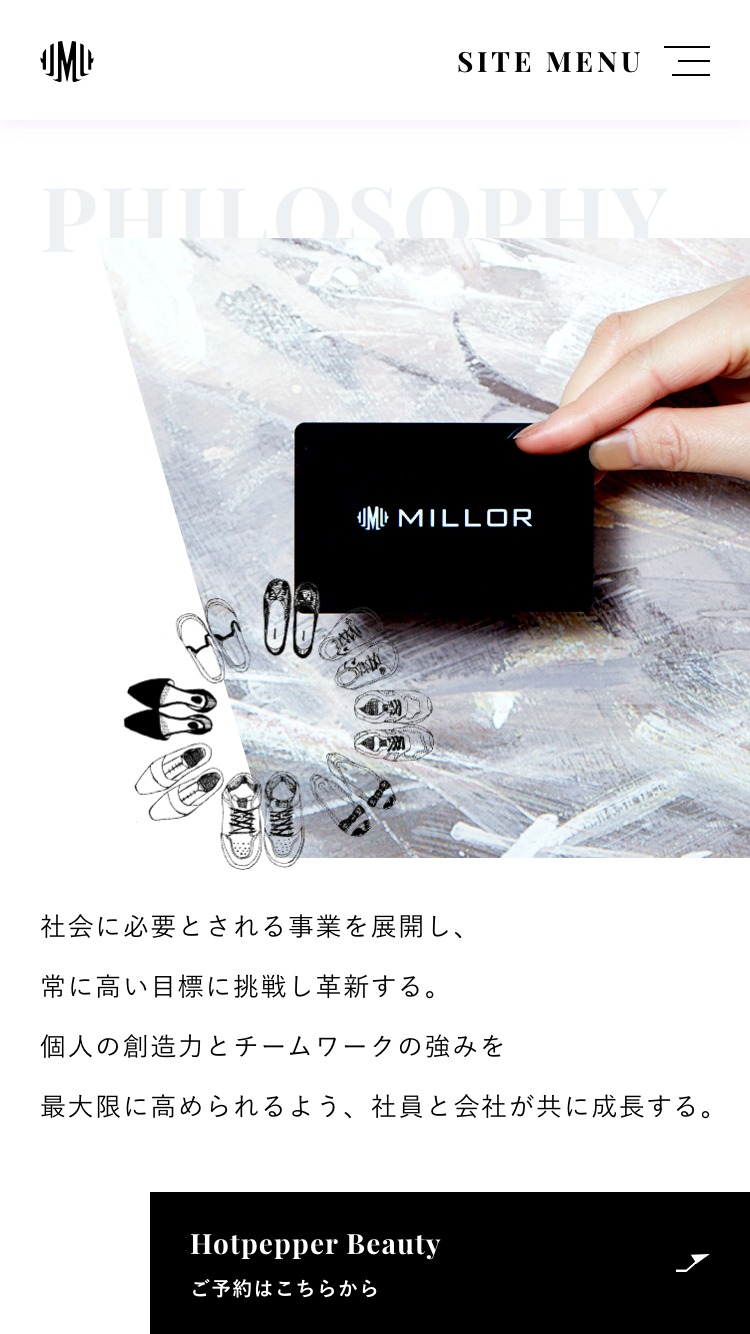 PROJECT MANAGER

Takahiro Iwakami(GIG Inc.)

BRANDING

PLANNER

ART DIRECTION

WEB DESIGN

FRONT END ENGINEER

BACK END ENGINEER

WEB MOTION DESIGN