HELLO SCOOTER
SERVICE&MEDIA
HELLO SCOOTER
The good wind keeps blowing.
WEB SITE
PROJECT DATA
CLIENT

OpenStreet株式会社

YEAR

2019

CATEGORY

SERVICE&MEDIA
OpenStreet operates "HELLO CYCLING", a shared cycling service for electric bicycles that functions mainly in Tokyo, but also nationwide. At the start of the new sharing service "HELLO SCOOTER", we were involved in the creation of the service site.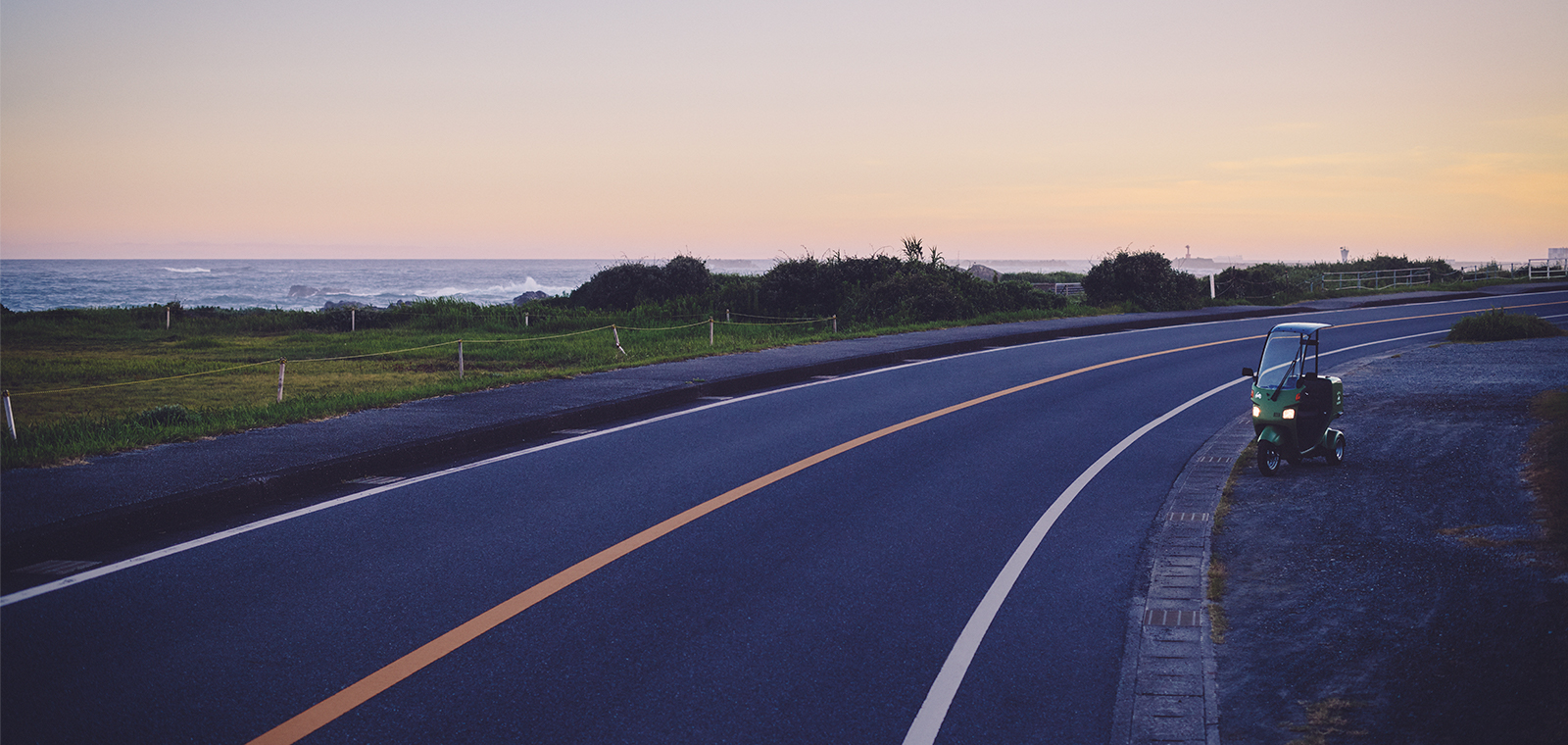 BACK STORY
For the start of this new scooter sharing service, we created statements with an awareness of what expressions would be of interest to the actual users of this service. We also kept in harmony with their motto "The good wind keeps blowing." The idea of "wind" from the catch copy is incorporated into the detailed geometrical artwork and movement throughout the entire website.
CONTENT 01
WEB SITE
#_ART DIRECTION
#_CORDING
#_DIRECTION
#_SYSTEM DEVELOPMENT
#_WEB DESIGN
#_WEB MOTION
LAUNCH PROJECT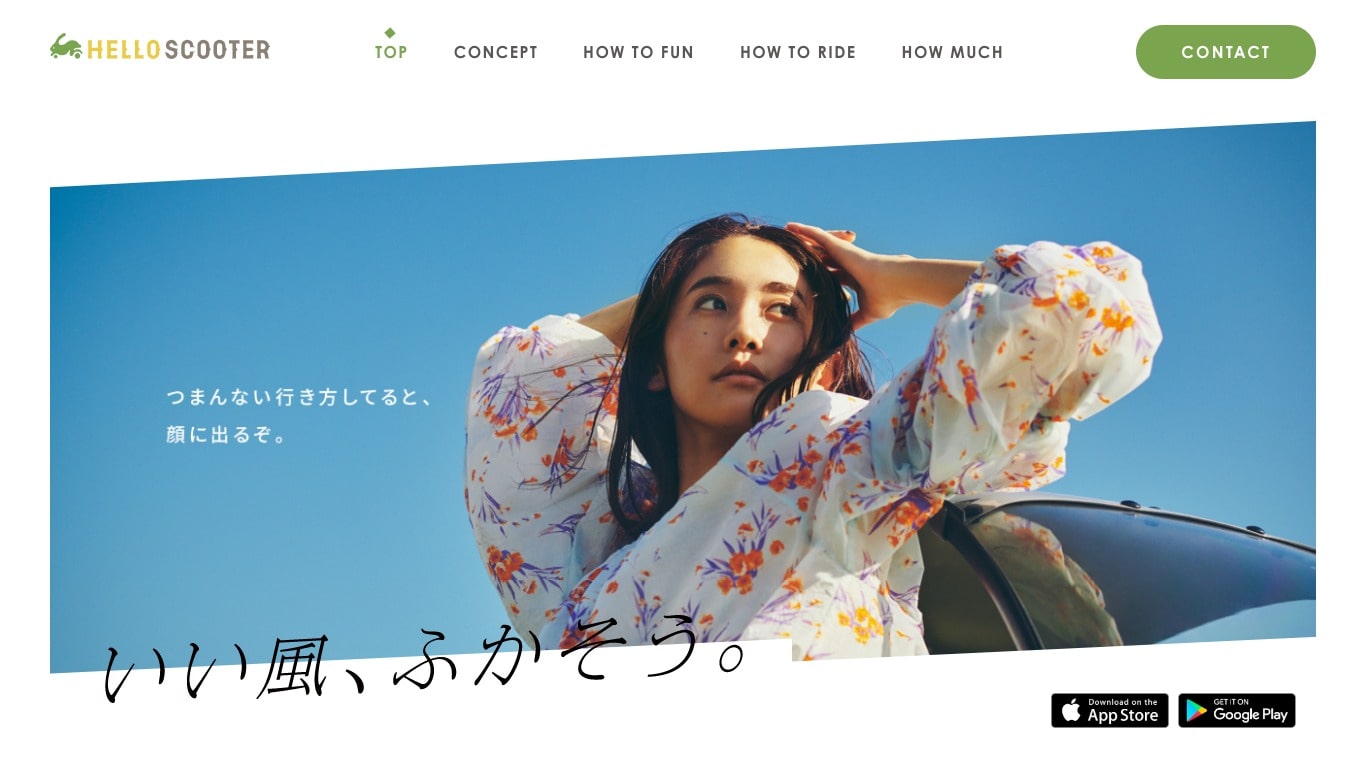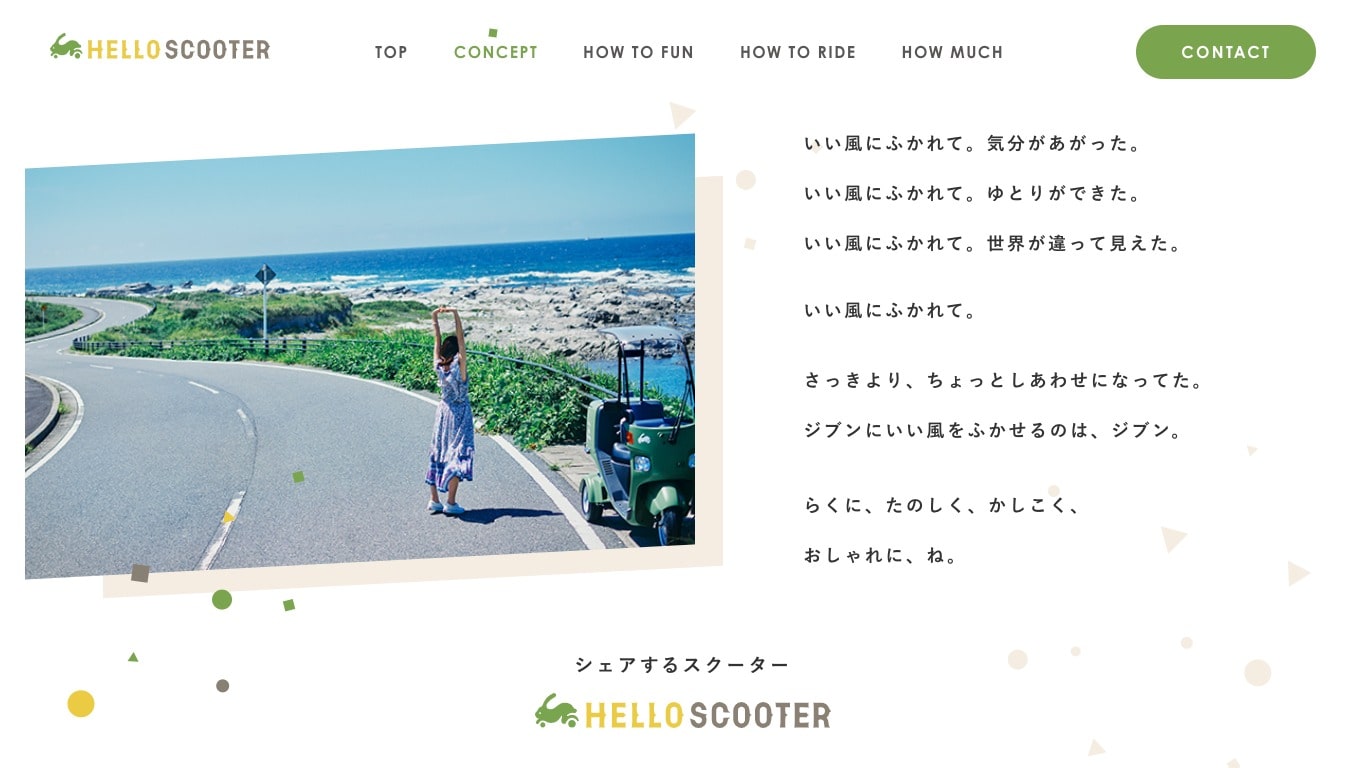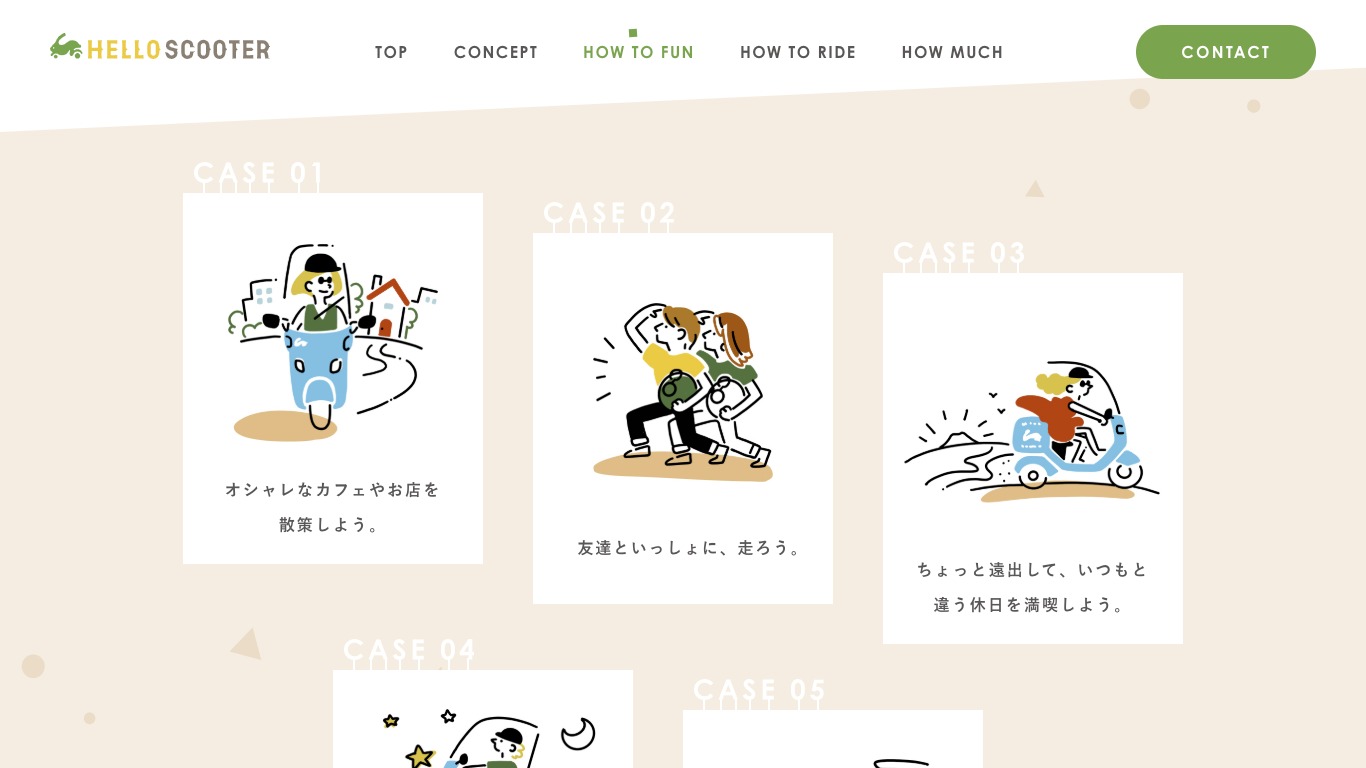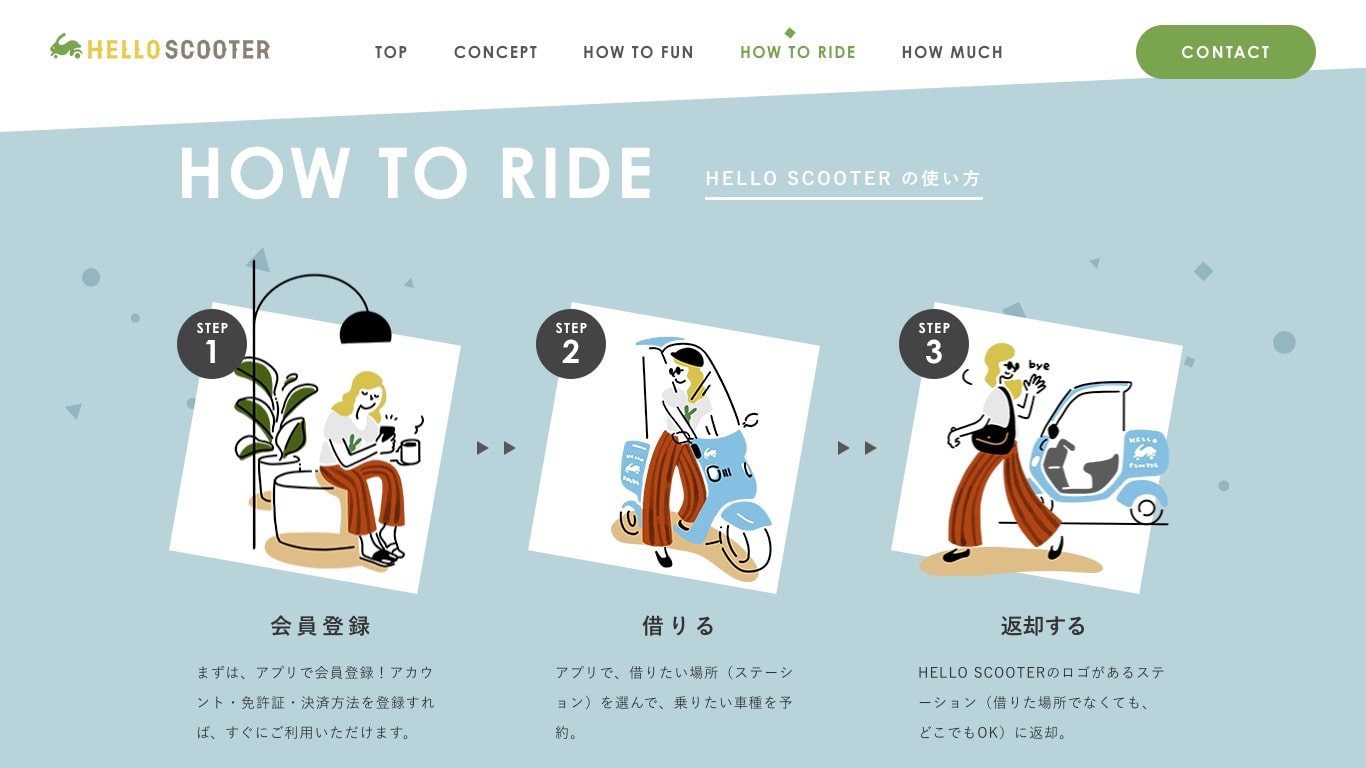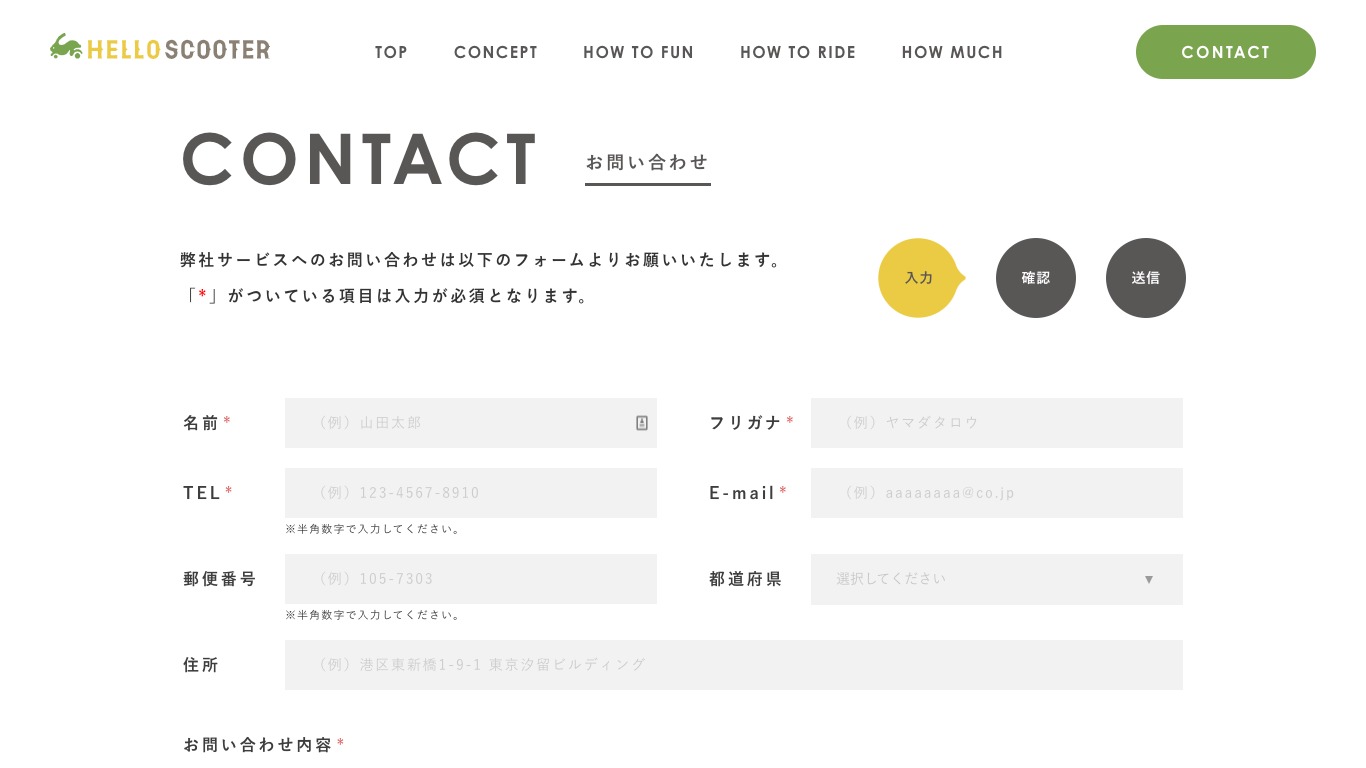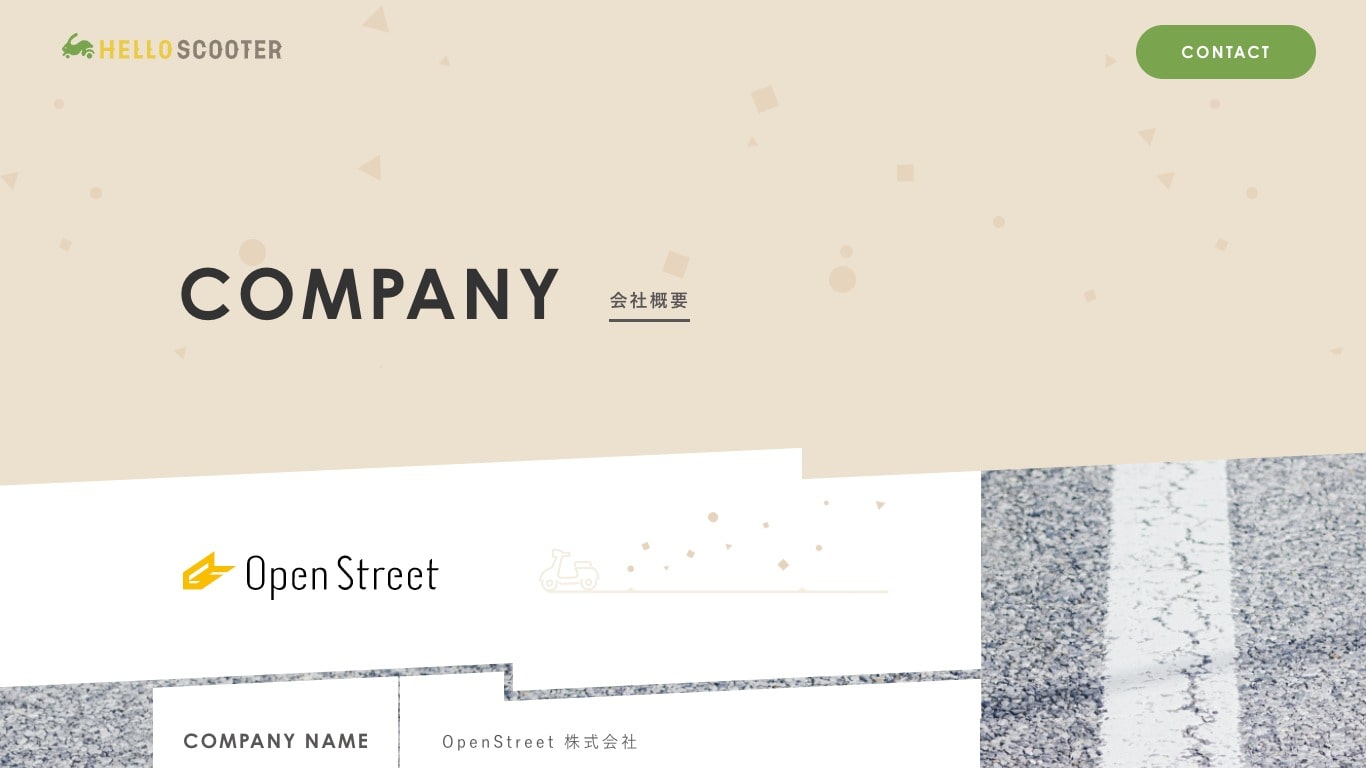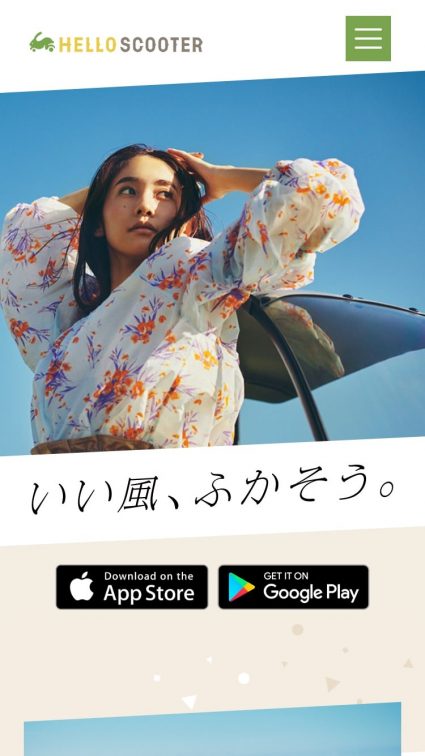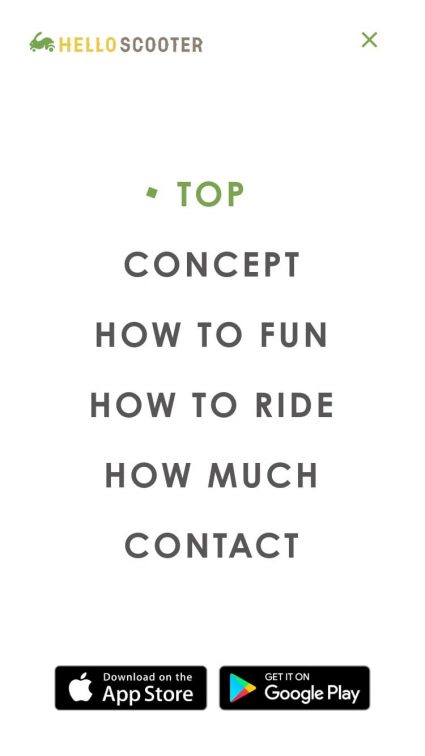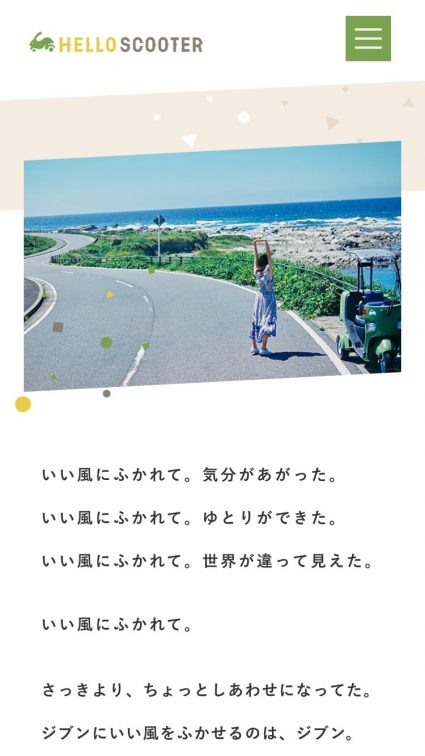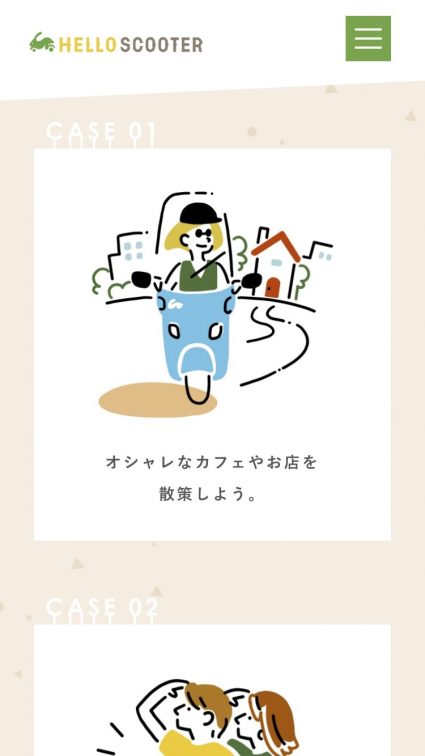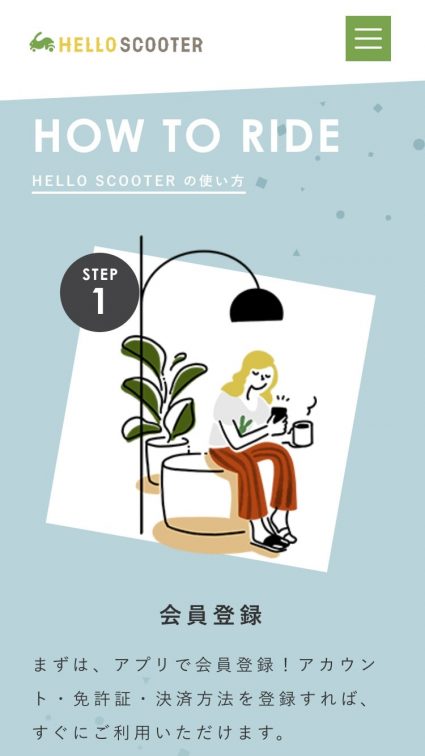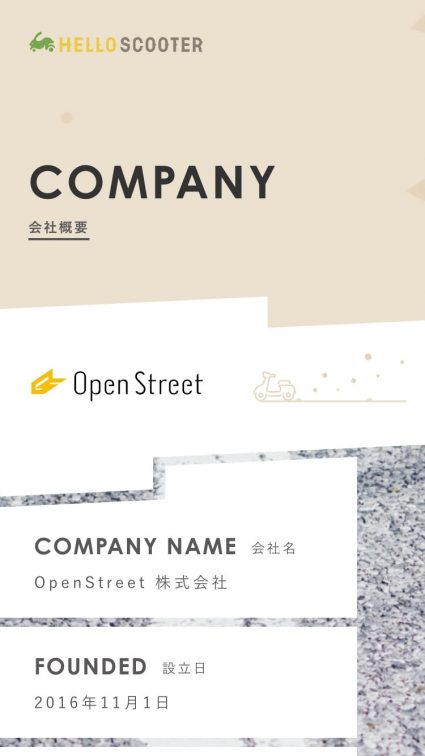 CREATIVE DIRECTOR

DIRECTOR

ART DIRECTOR / DESIGNER

COPY WIRITER

PHOTOGRAPHER

RETOUCHER

MODEL

CASTING

HAIR MAKE

STYLIST

LOCATION COODINATOR

WEB ART DIRECTOR

WEB DIRECTOR

WEB DESIGNER

FRONT END ENGINEER

SCOOTER PHOTO PHOTOGRAPHER