KIEKA
Flowers make dreams come true.
LOGOWEB SITE
PROJECT DATA
CLIENT

KieKa合同会社

YEAR

2019

CATEGORY

PRODUCT
KieKa designs, produces and sells resin decor using artificial and dried flowers. Anticipating future business development, we were involved in interviews as well as total production from branding design to product advice, logo production, photography and site creation.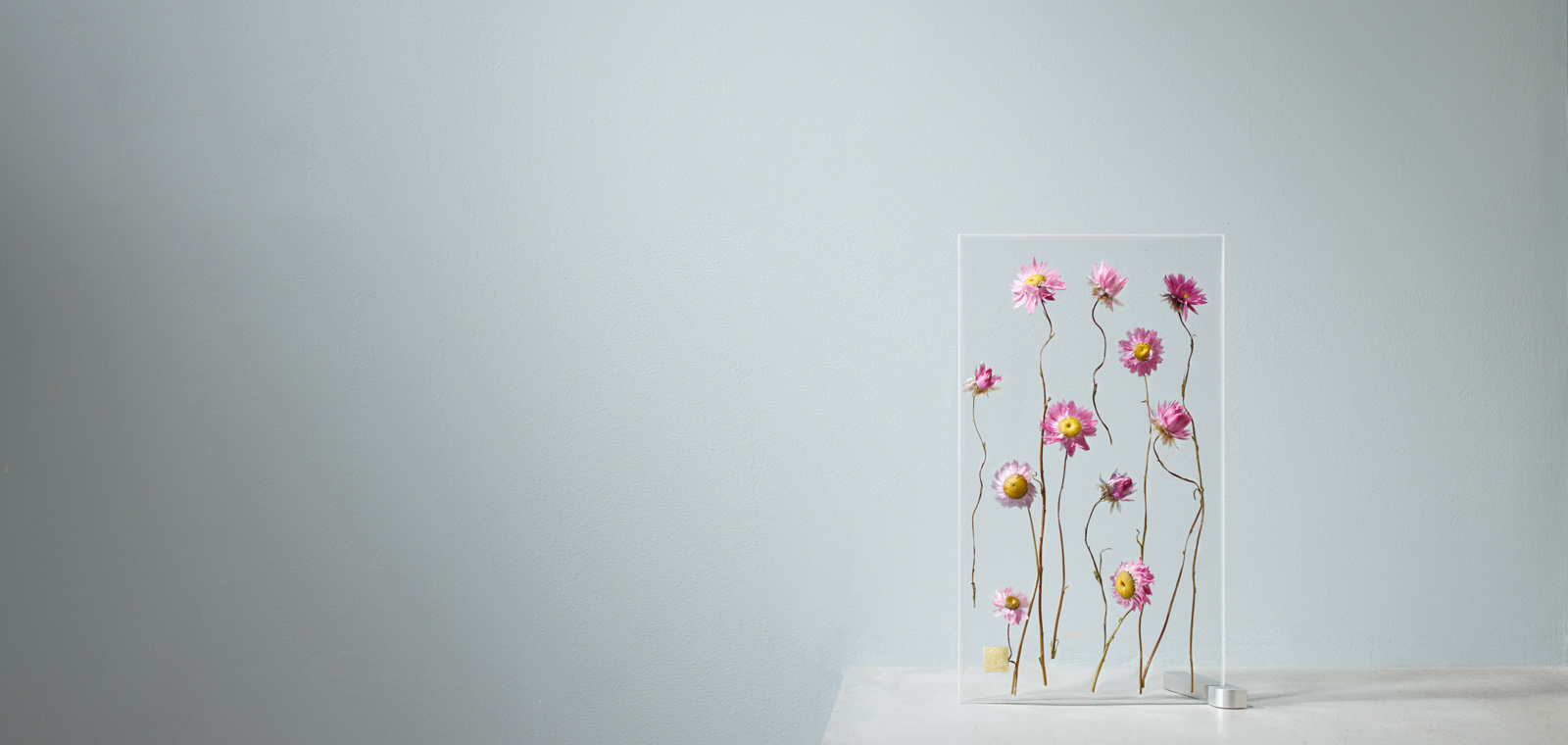 BACK STORY
The branding was designed to turn the strengths of Kieka company into business opportunities for users. Based on the design, we organized the contents while highlighting the company's past accomplishments, as well as designing logos and business card details with added impact. With products and packaging in mind, and in order to reach a wide range of users, we created a customized website for the company and products on a BASE EC shop.
CONTENT 01
LOGO
#_ART DIRECTION
#_BRANDING
#_DIRECTION
#_GRAPHIC DESIGN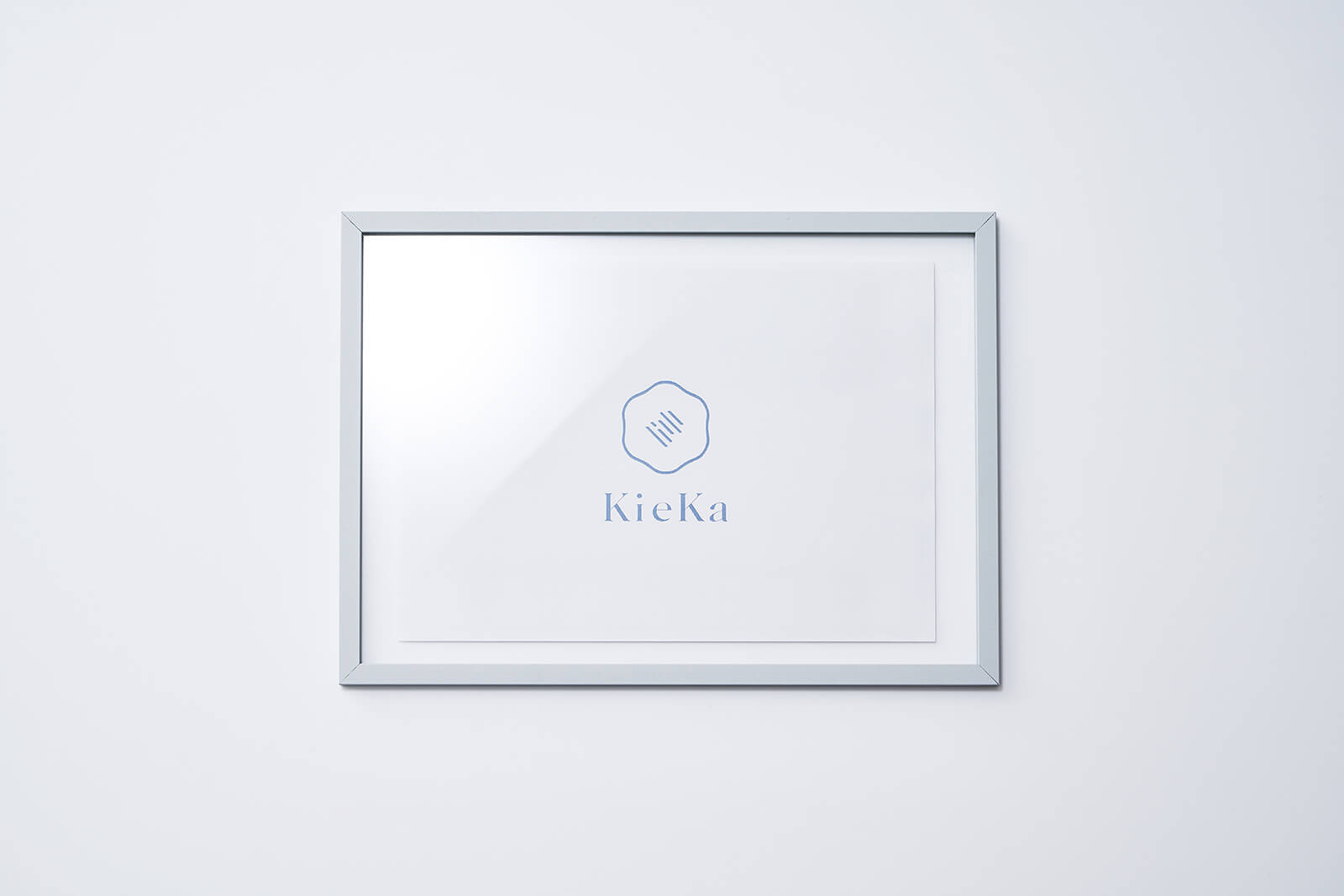 CONTENT 02
WEB SITE
#_ART DIRECTION
#_BRANDING
#_CONTENTS
#_COPY WRITING
#_CORDING
#_DIRECTION
#_PHOTOGRAPH
#_PLANNING
#_PRODUCE
#_SYSTEM DEVELOPMENT
#_TECHNICAL DIRECTION
#_WEB DESIGN
#_WEB MOTION
LAUNCH PROJECT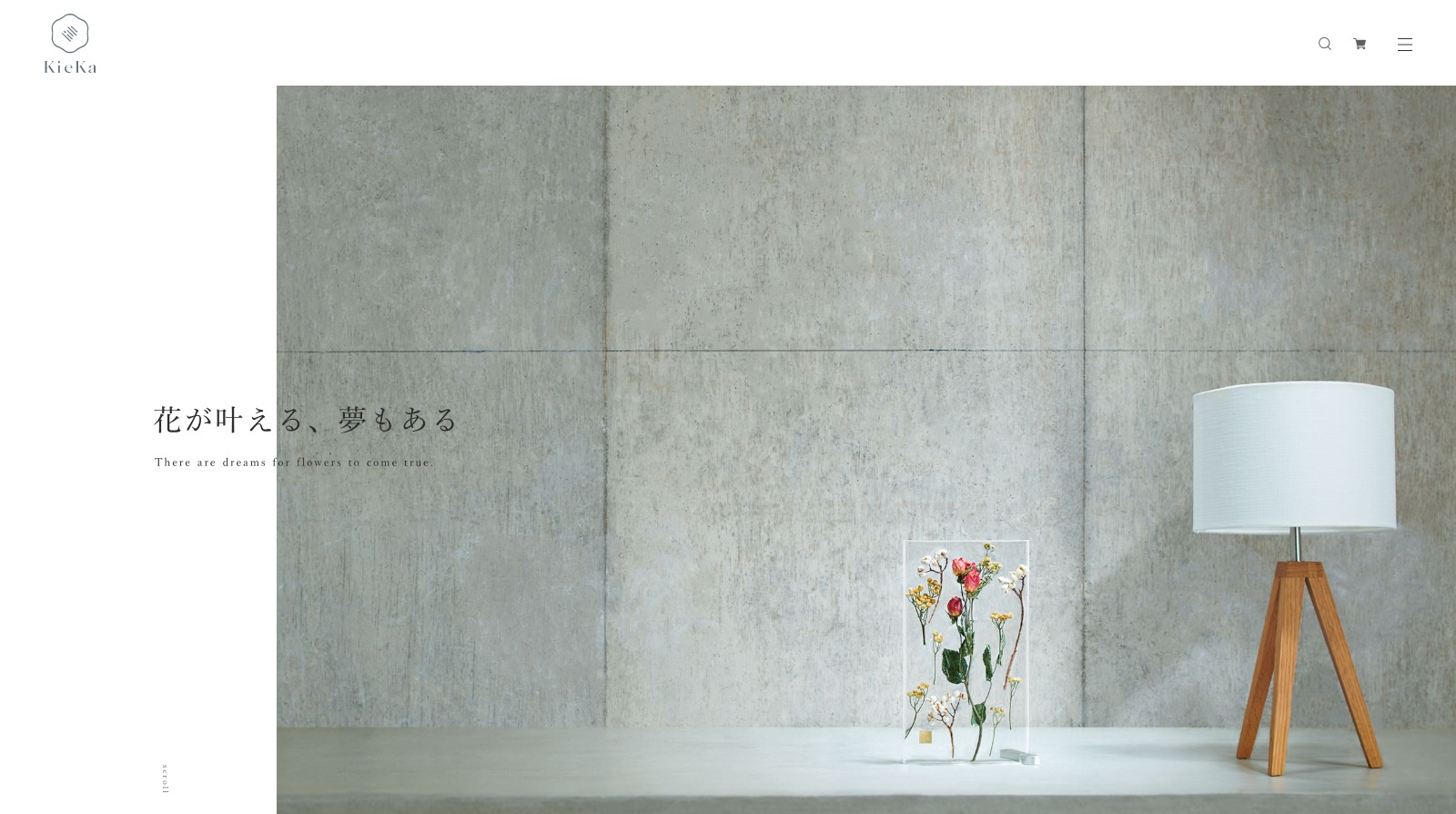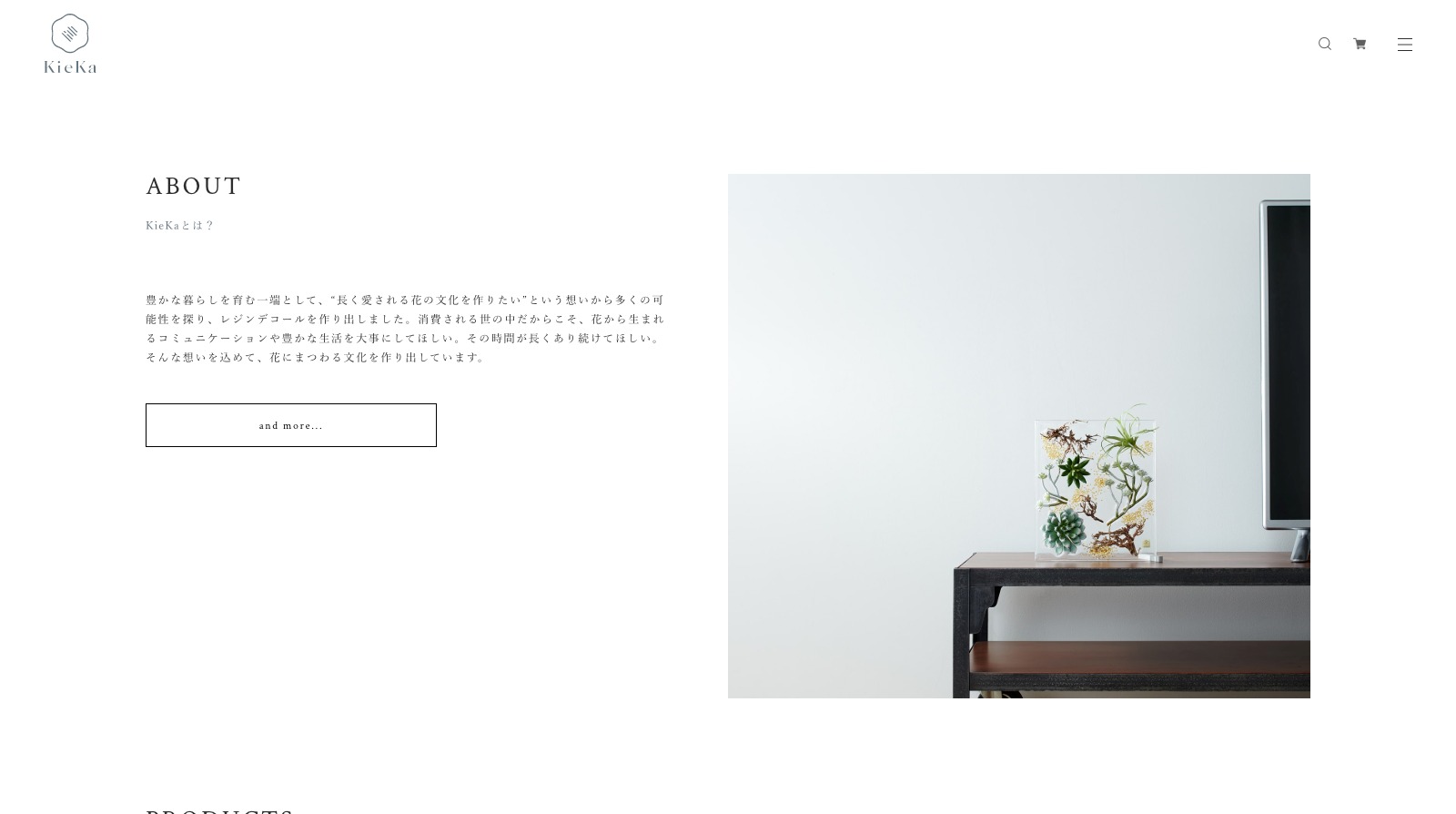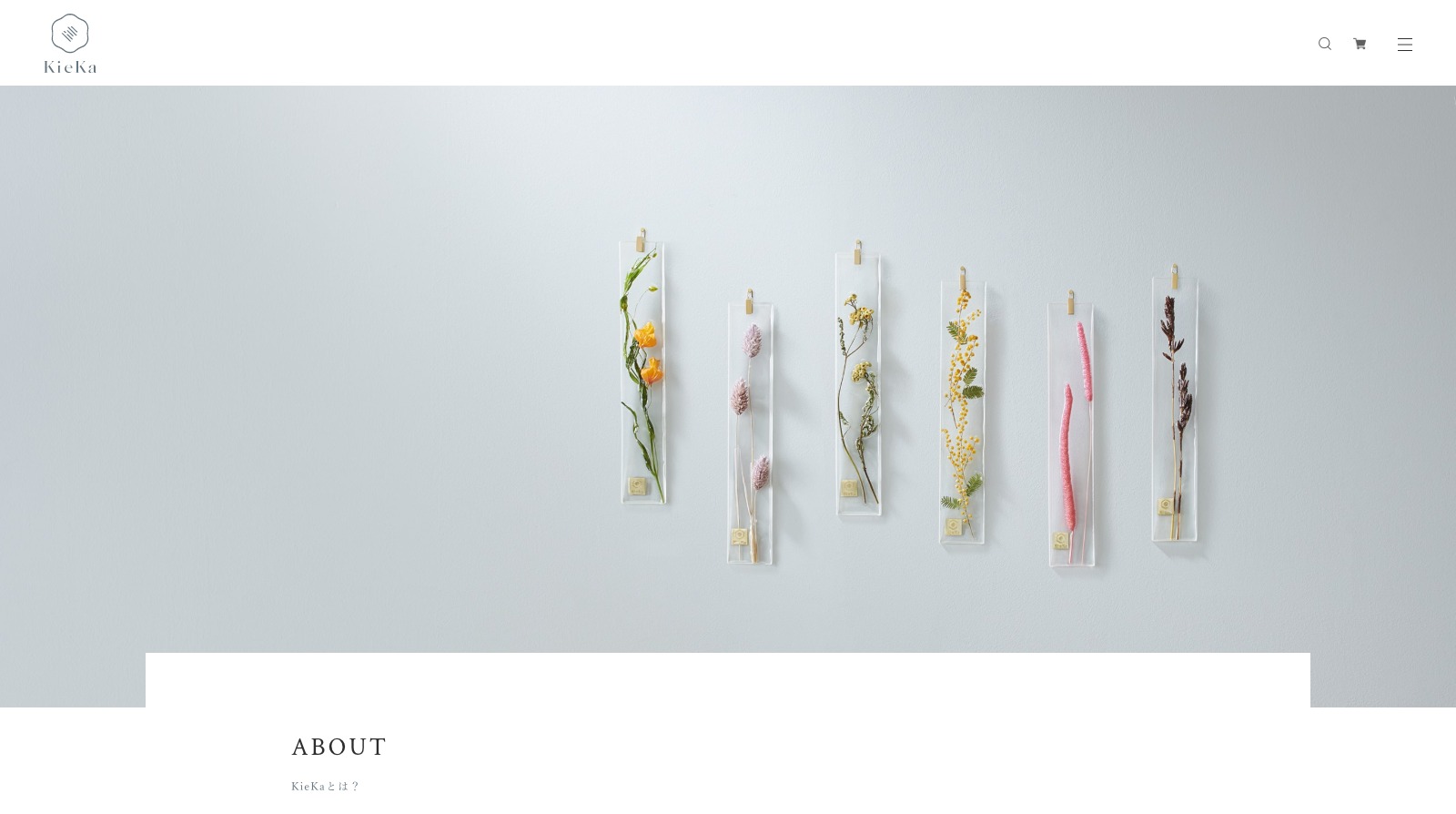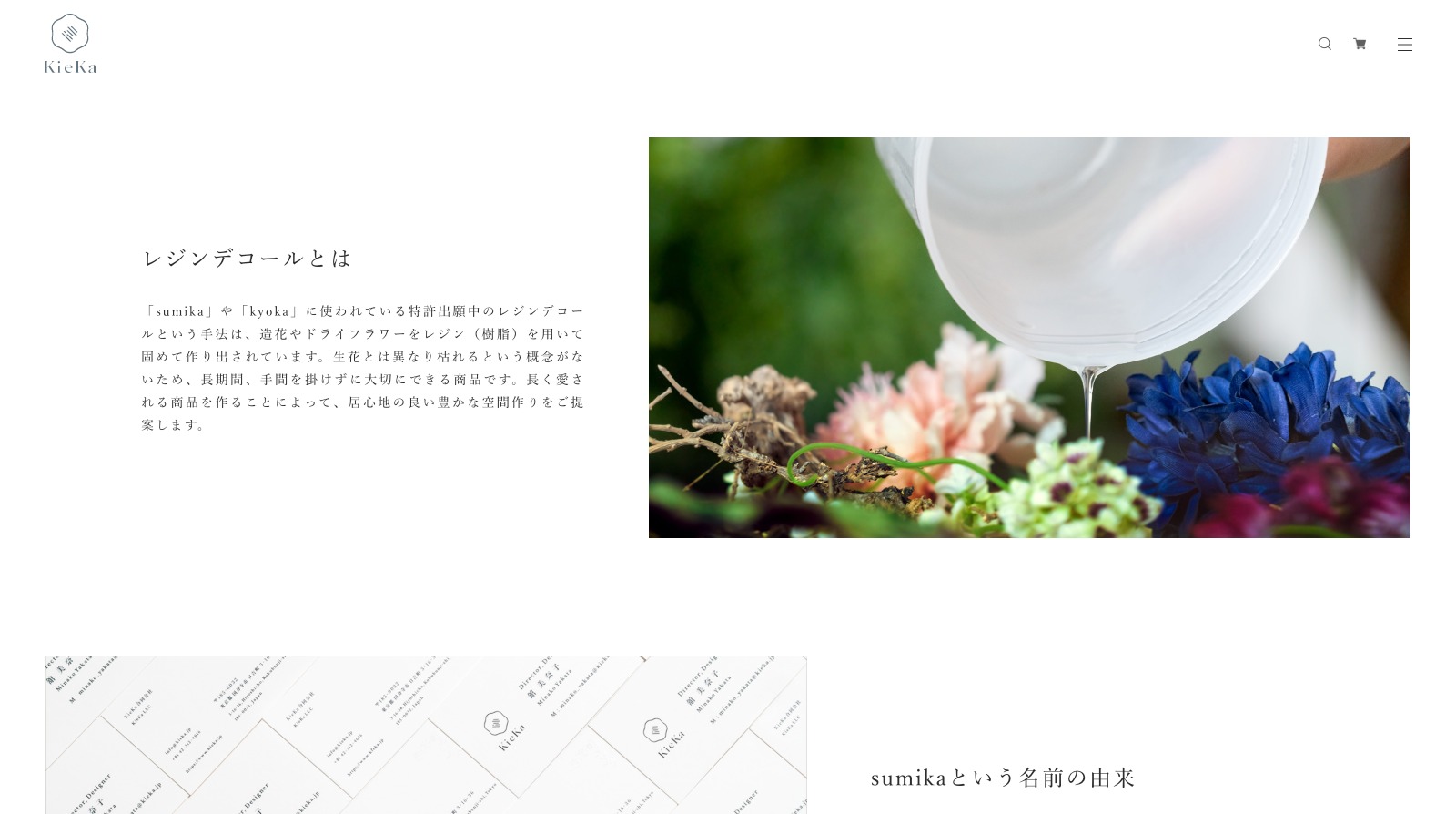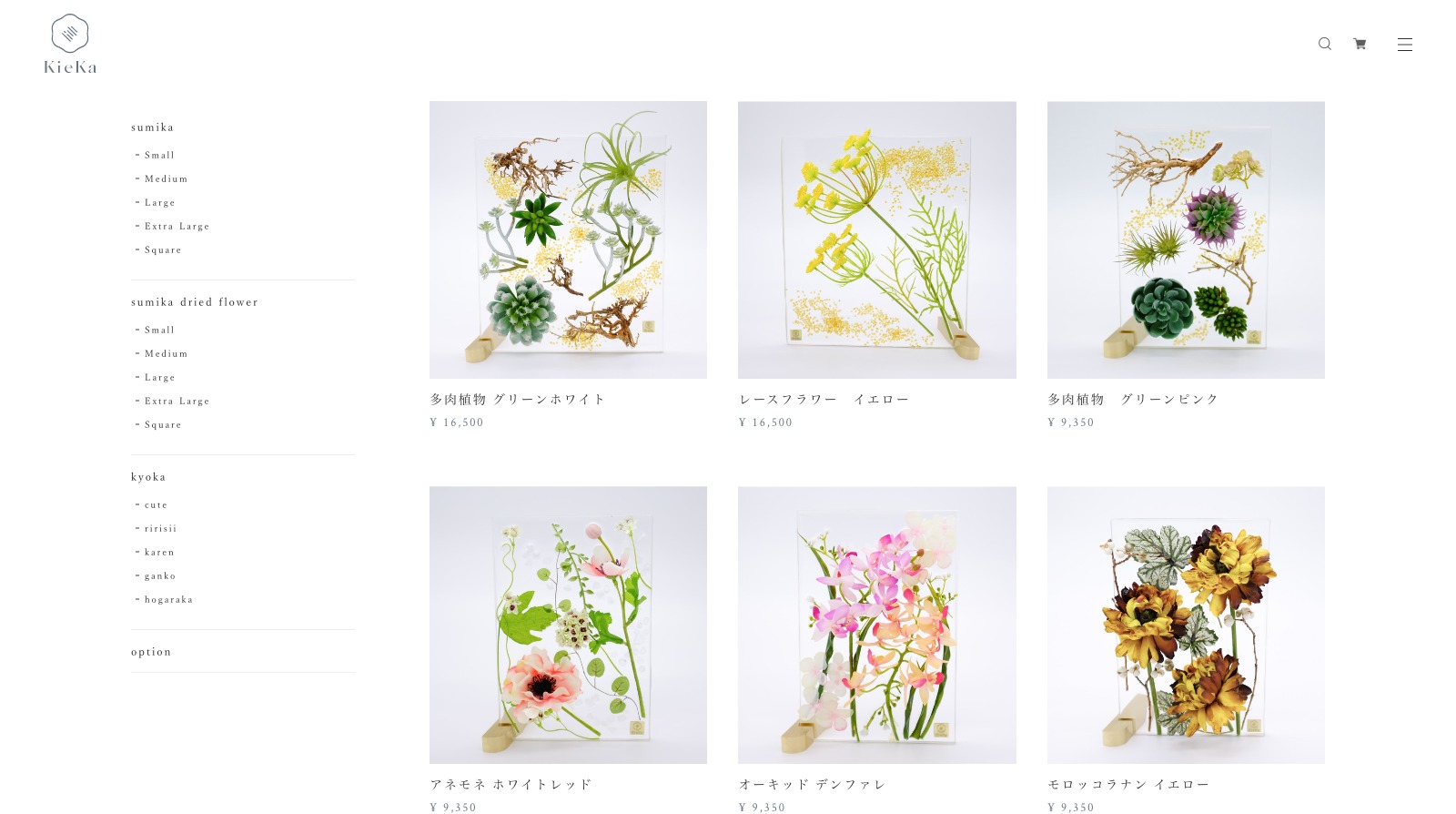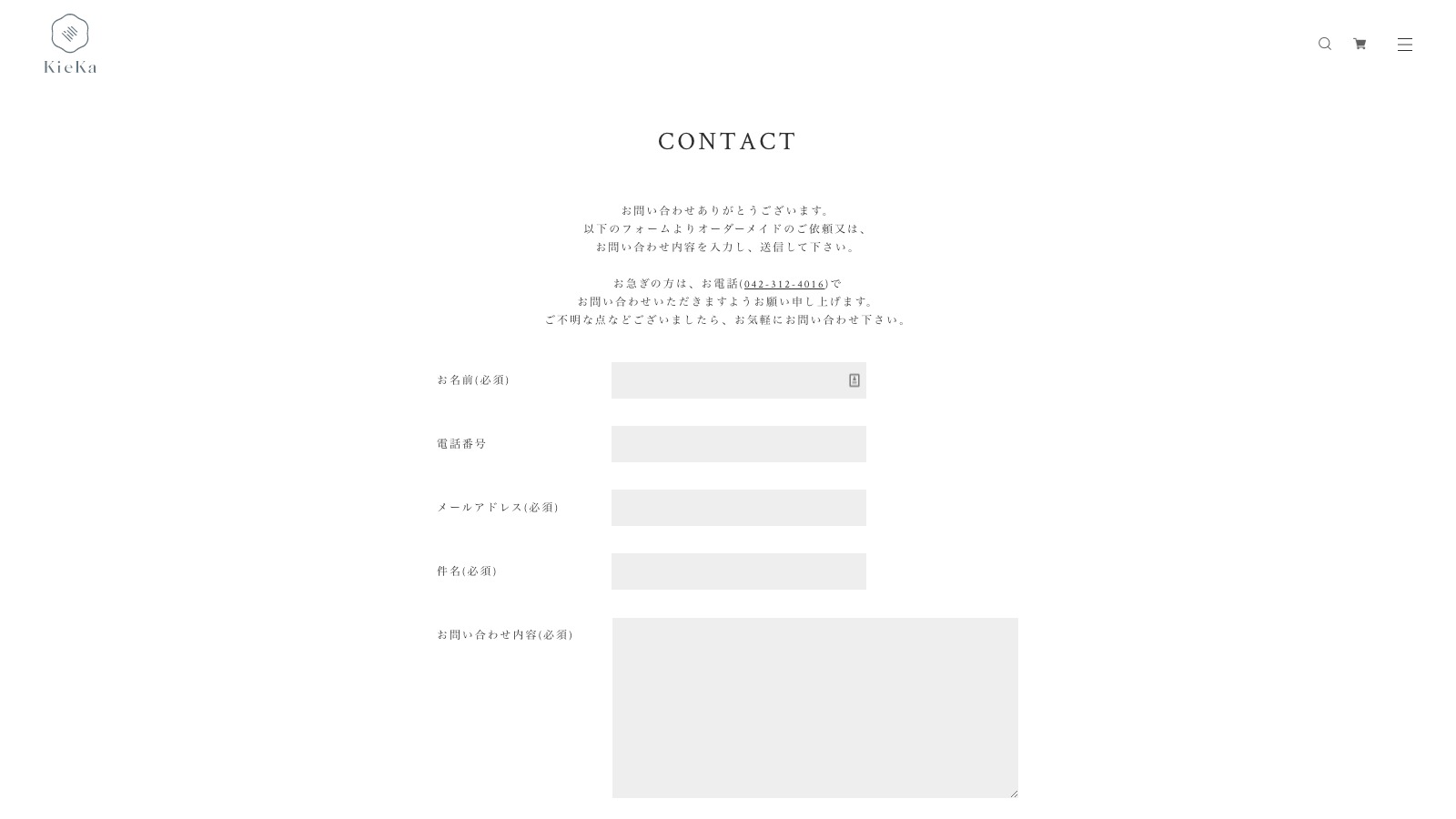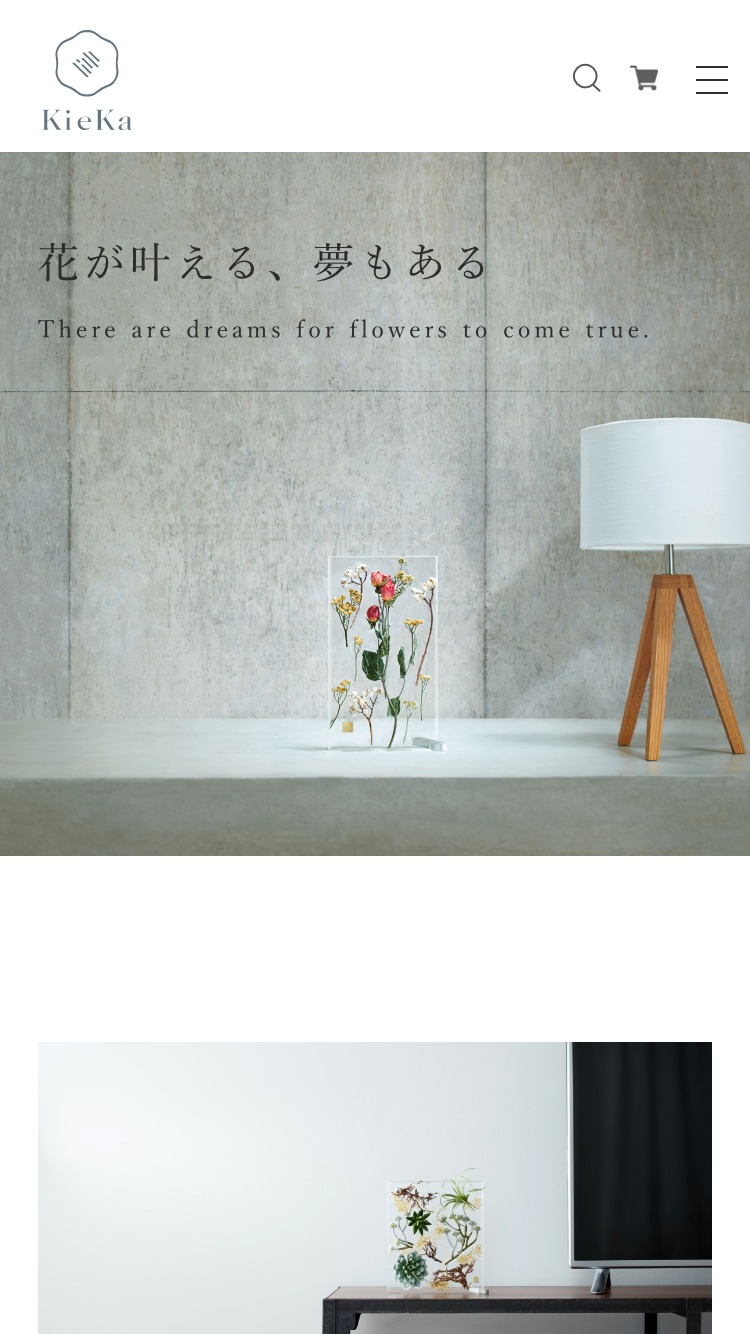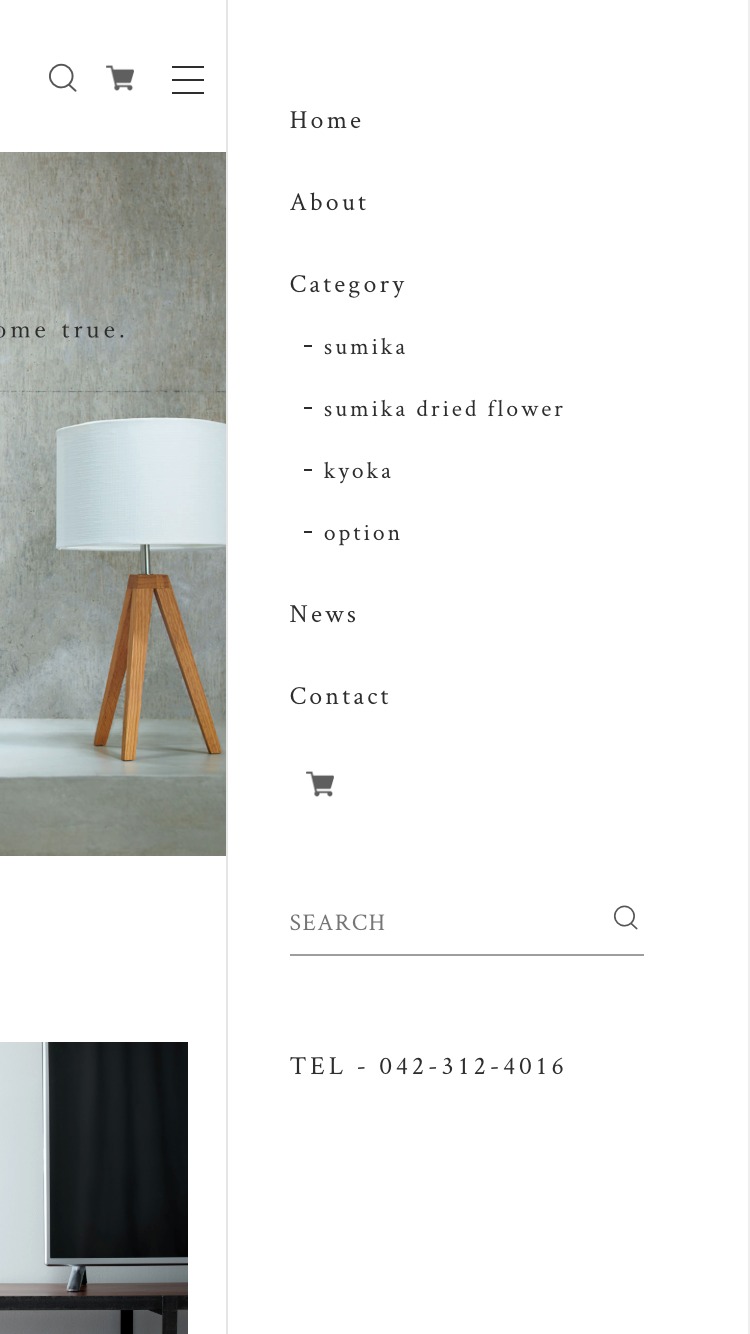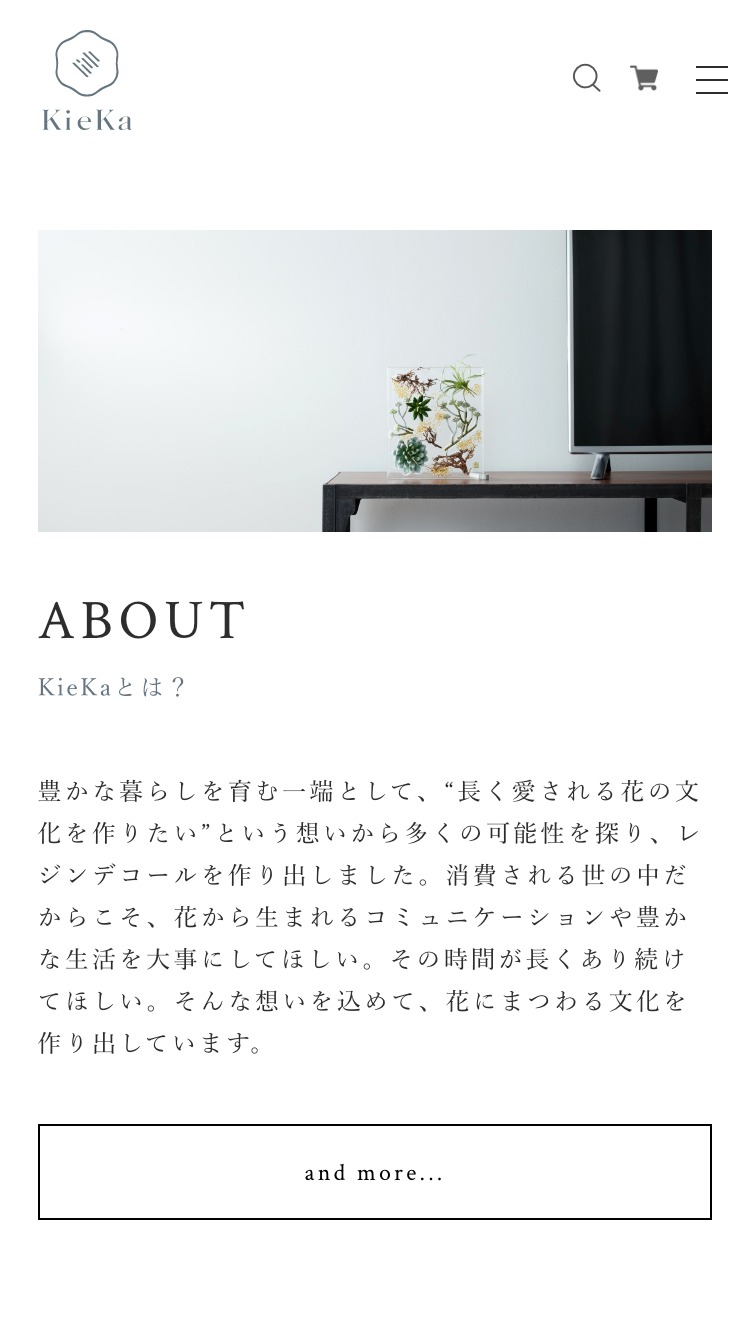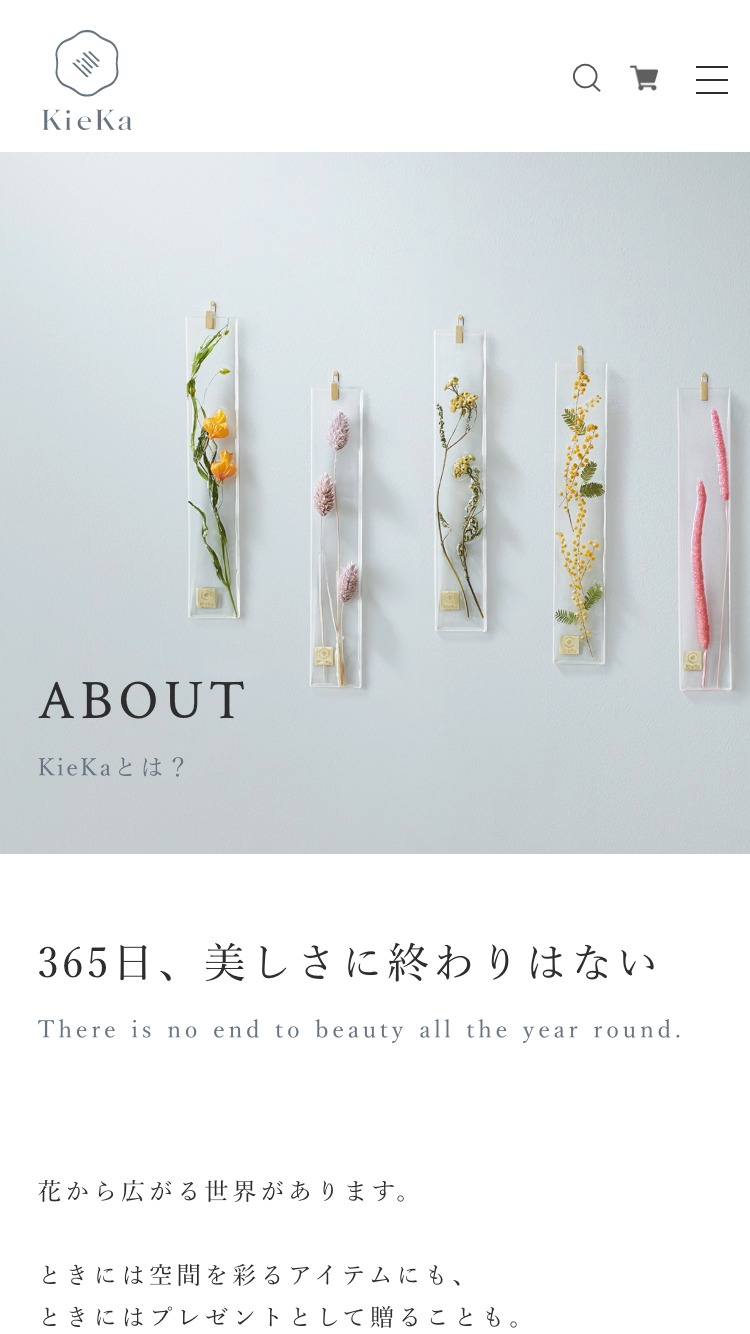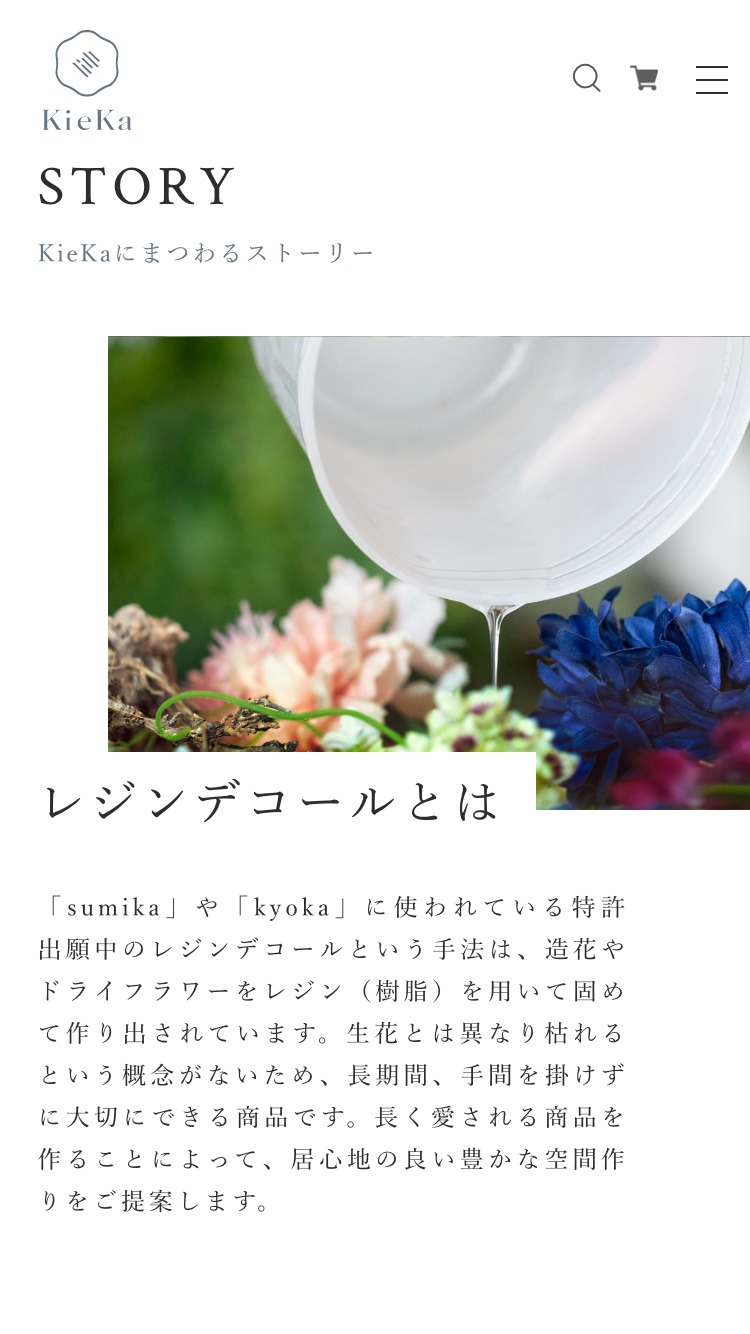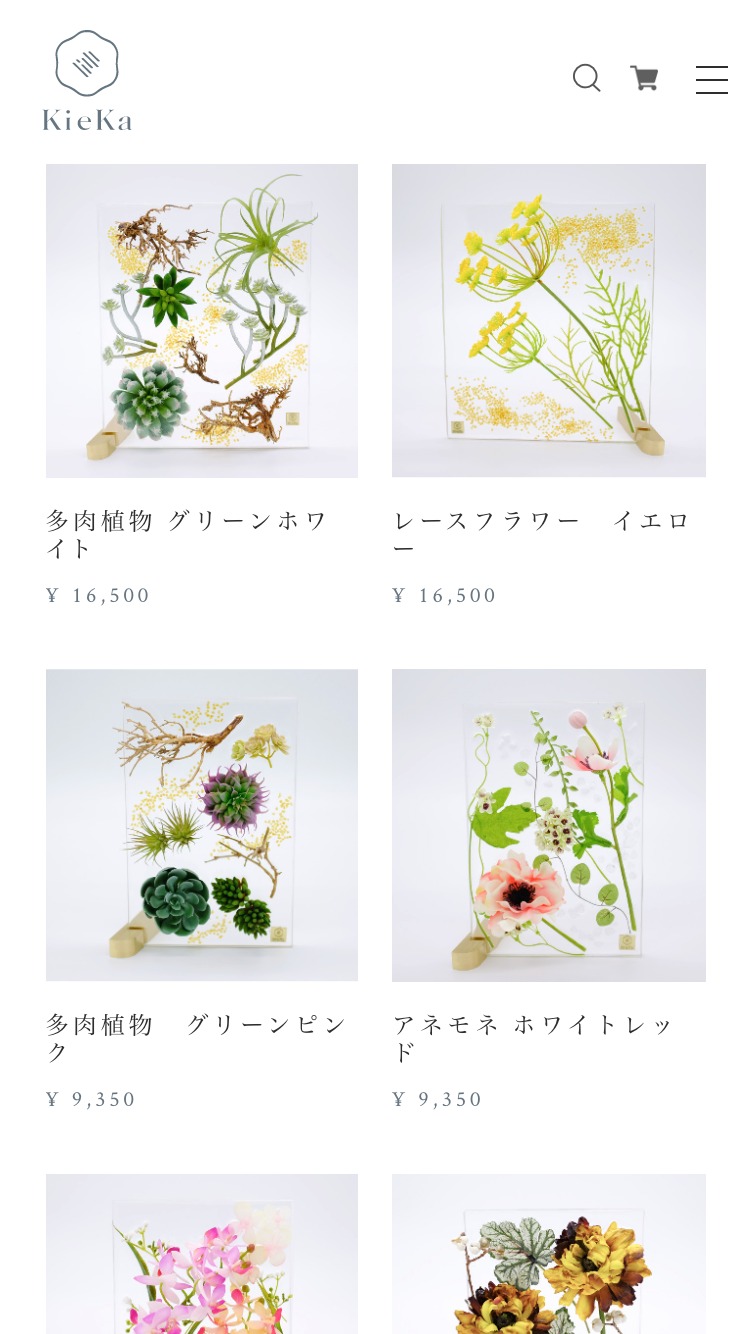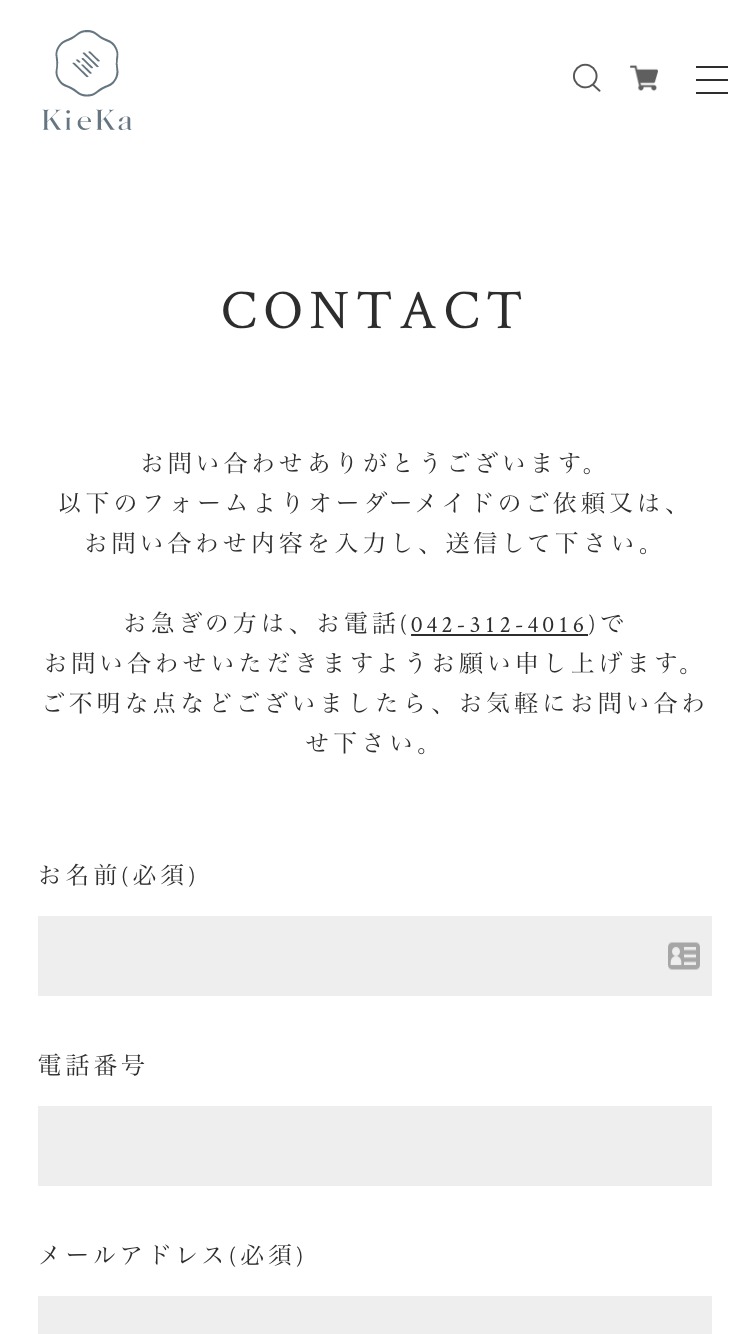 ART DIRECTION

DIRECTION

LOGO DESOGN

TOOL DESOGN

WEB DESIGN

FRONT END ENGINEER

WEB MOTION DESIGN

Daisuke Ishiyama

Kazuki Noda

PHOTOGRAPHER