SIGNAL INC.
Since feeling is first who pays any attention to the syntax of things will never wholly kiss you.
WEB SITE
PROJECT DATA
CLIENT

SIGNAL inc.

YEAR

2018

CATEGORY

CORPORATE
From office design to store and product design, Signal Inc. handles a wide range of high-level project management. We were involved in the revamping of their corporate website.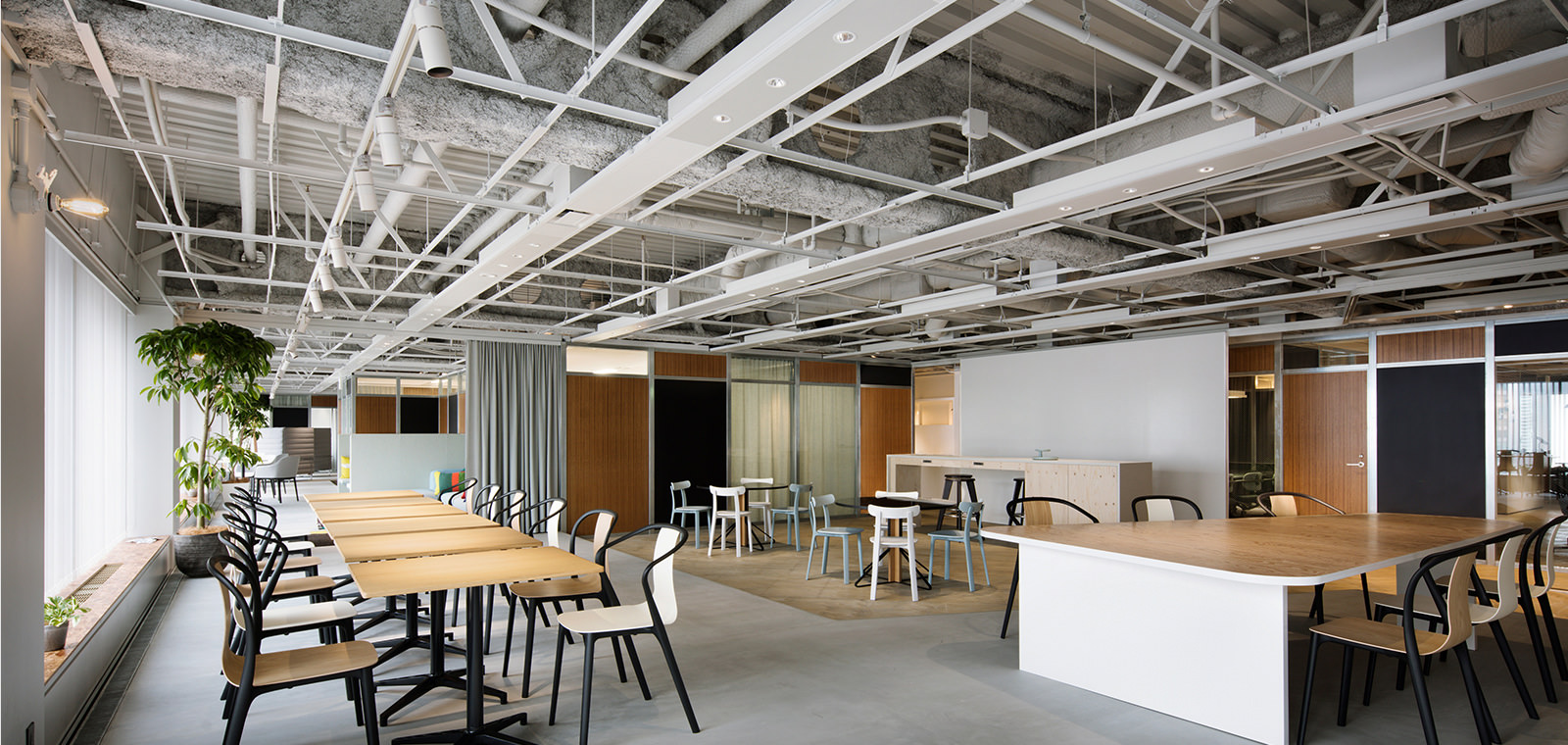 BACK STORY
After interviews and brainstorming with our clients, we got many ideas on how to make this site different from other websites and how to proceed in order to revamp this site for better performance and smartphone support. For the top page, we create visuals based on the concept of the material boards that are used by this company.
CONTENT 01
WEB SITE
#_ART DIRECTION
#_CONTENTS
#_CORDING
#_DIRECTION
#_PHOTOGRAPH
#_PLANNING
#_PRODUCE
#_SYSTEM DEVELOPMENT
#_TECHNICAL DIRECTION
#_WEB DESIGN
#_WEB MOTION
LAUNCH PROJECT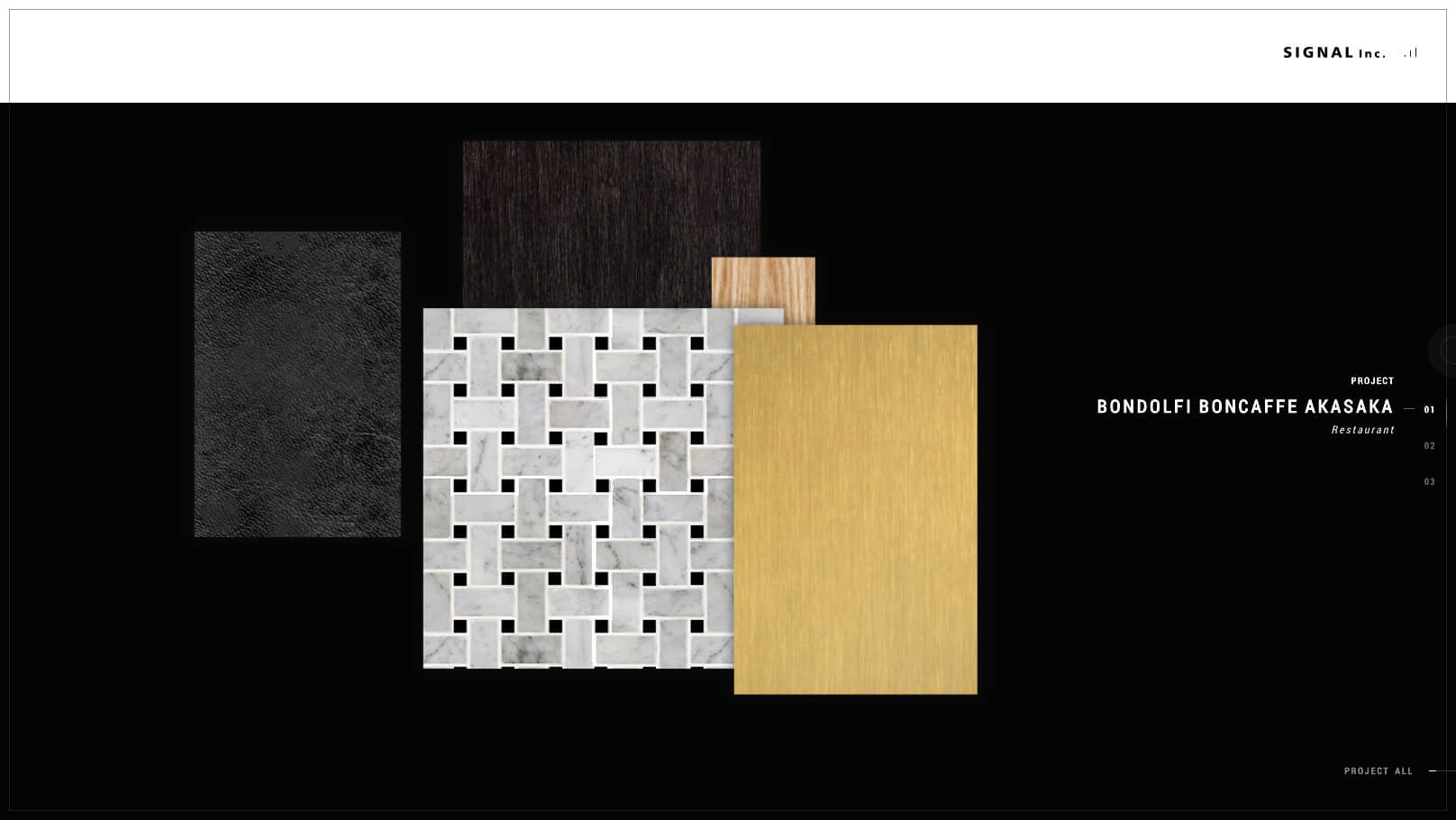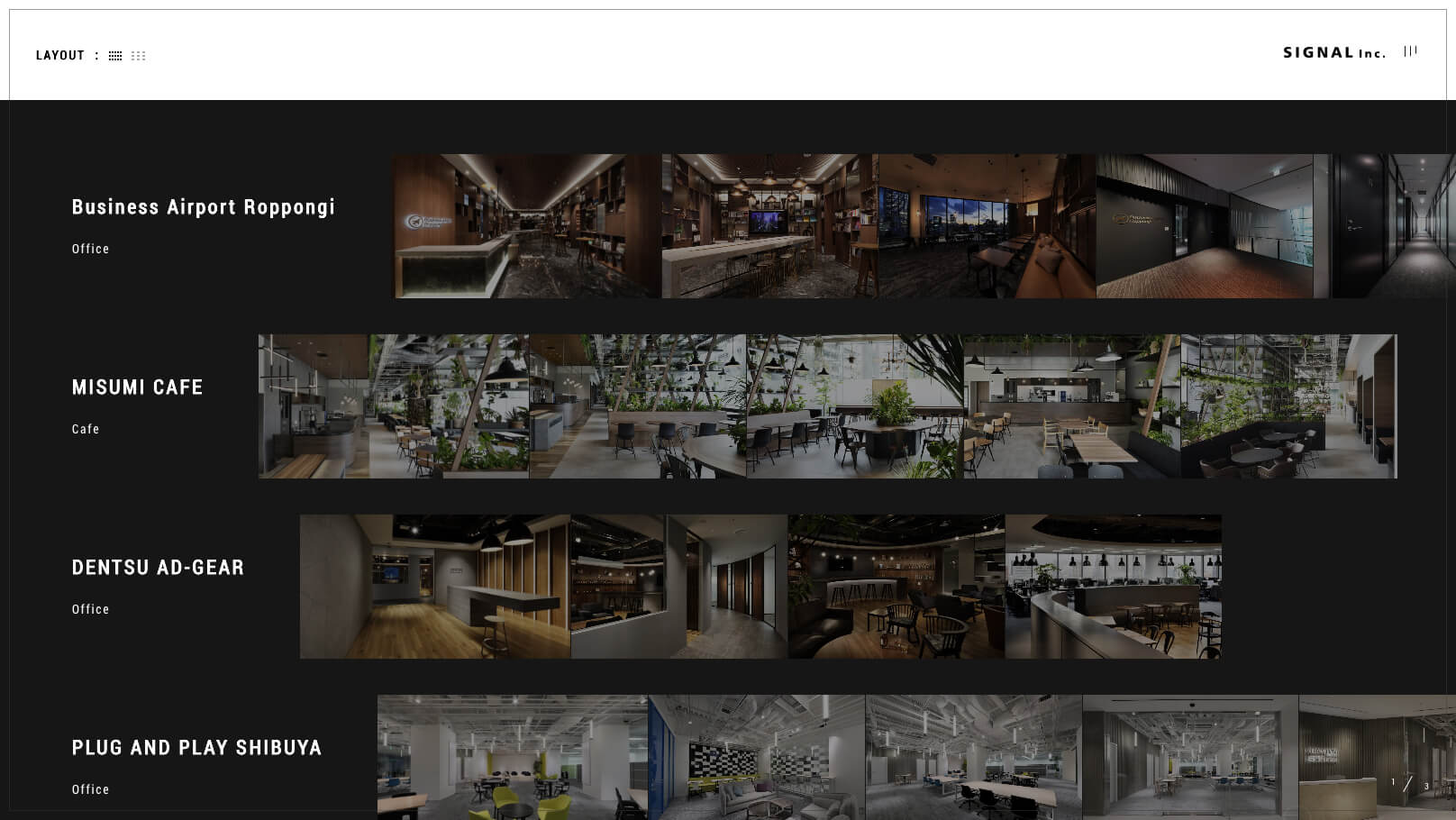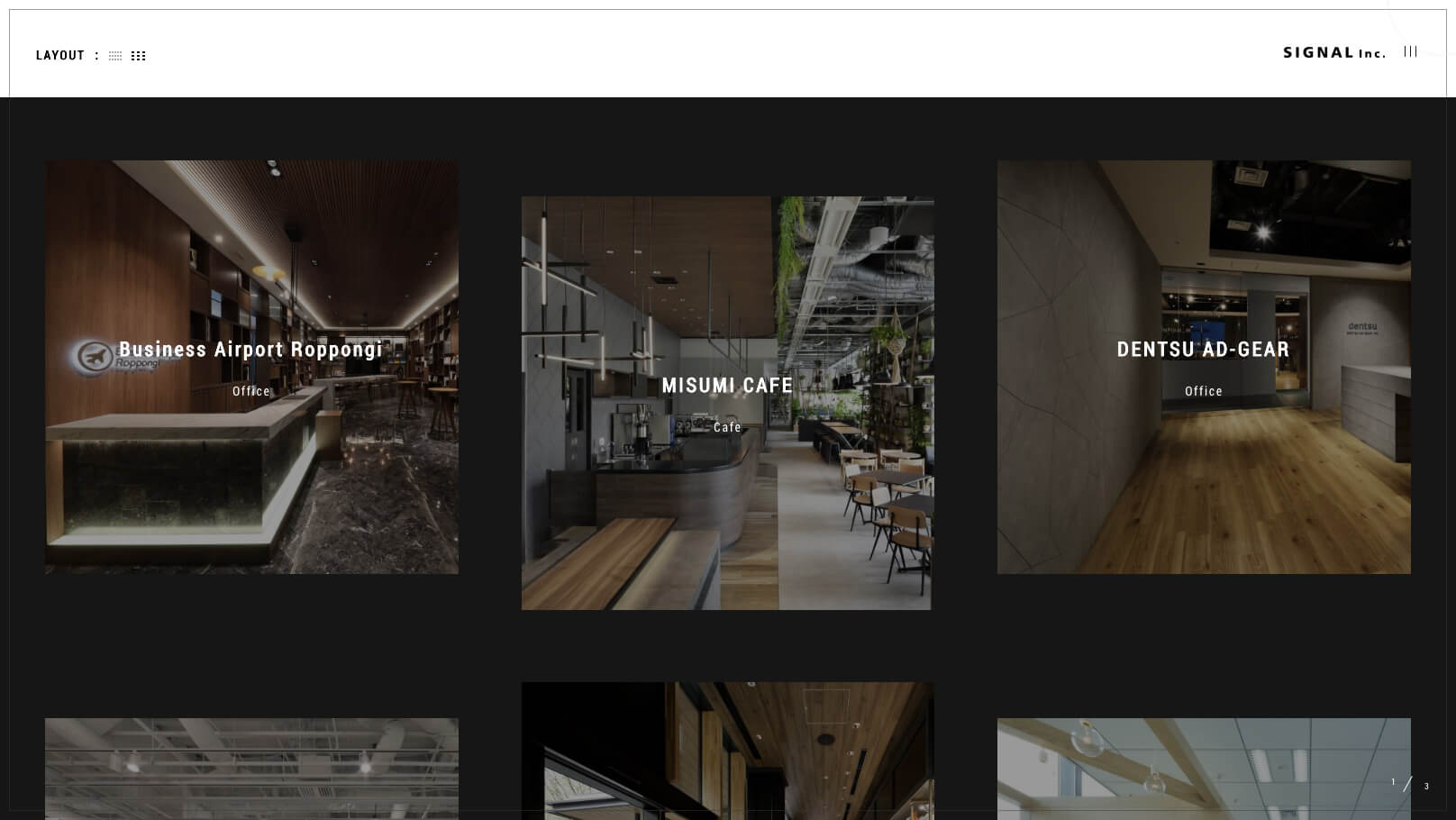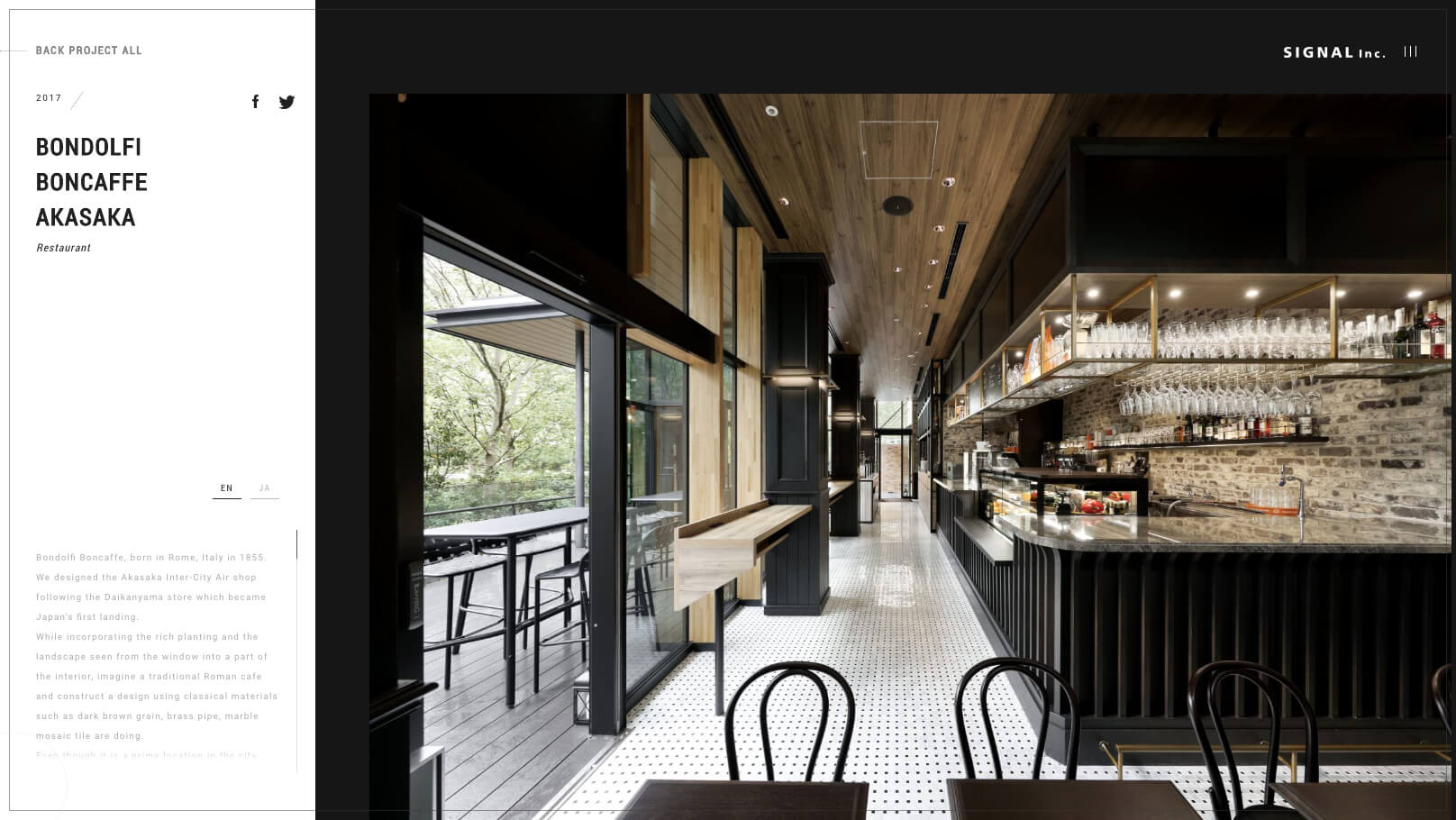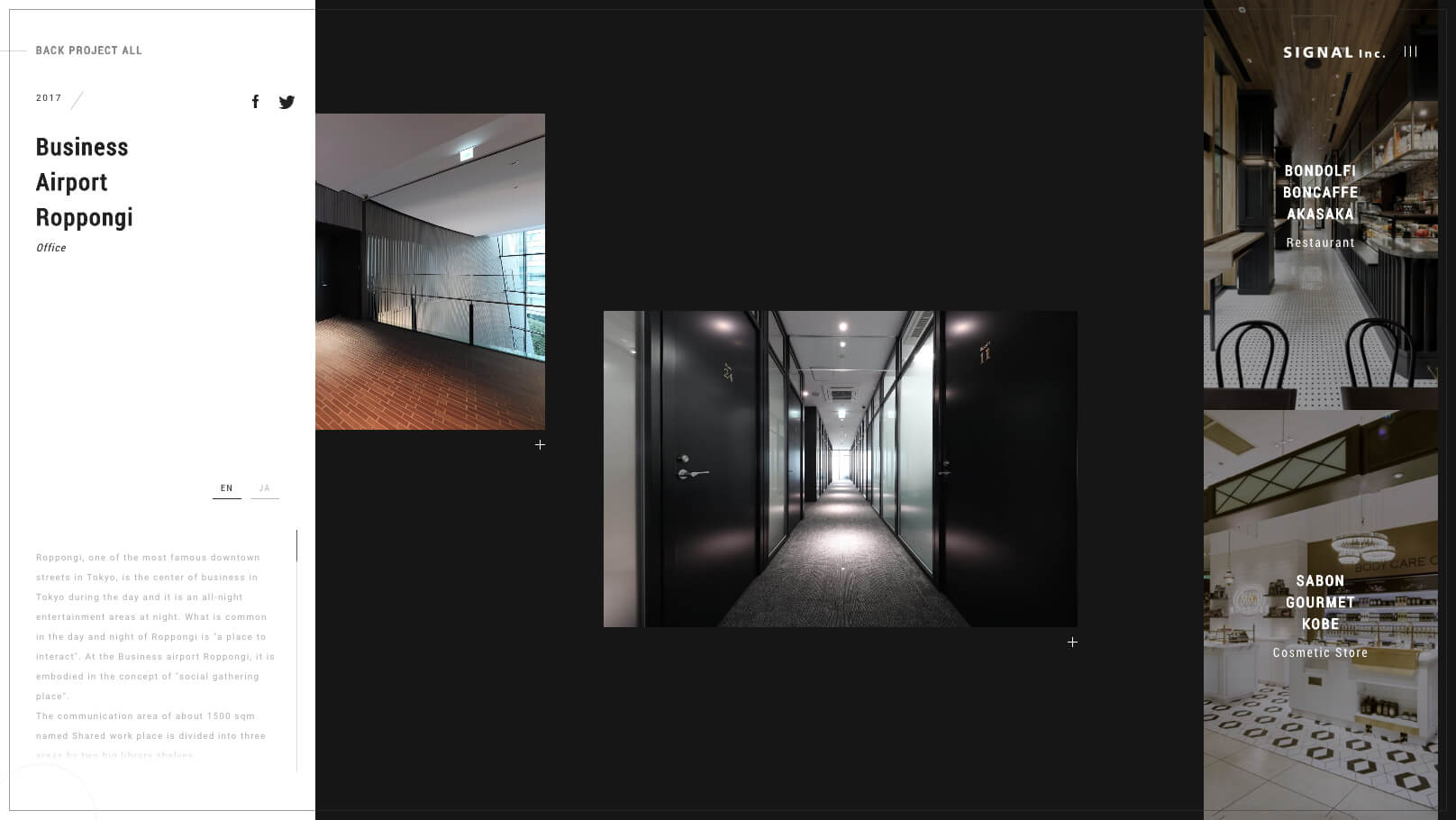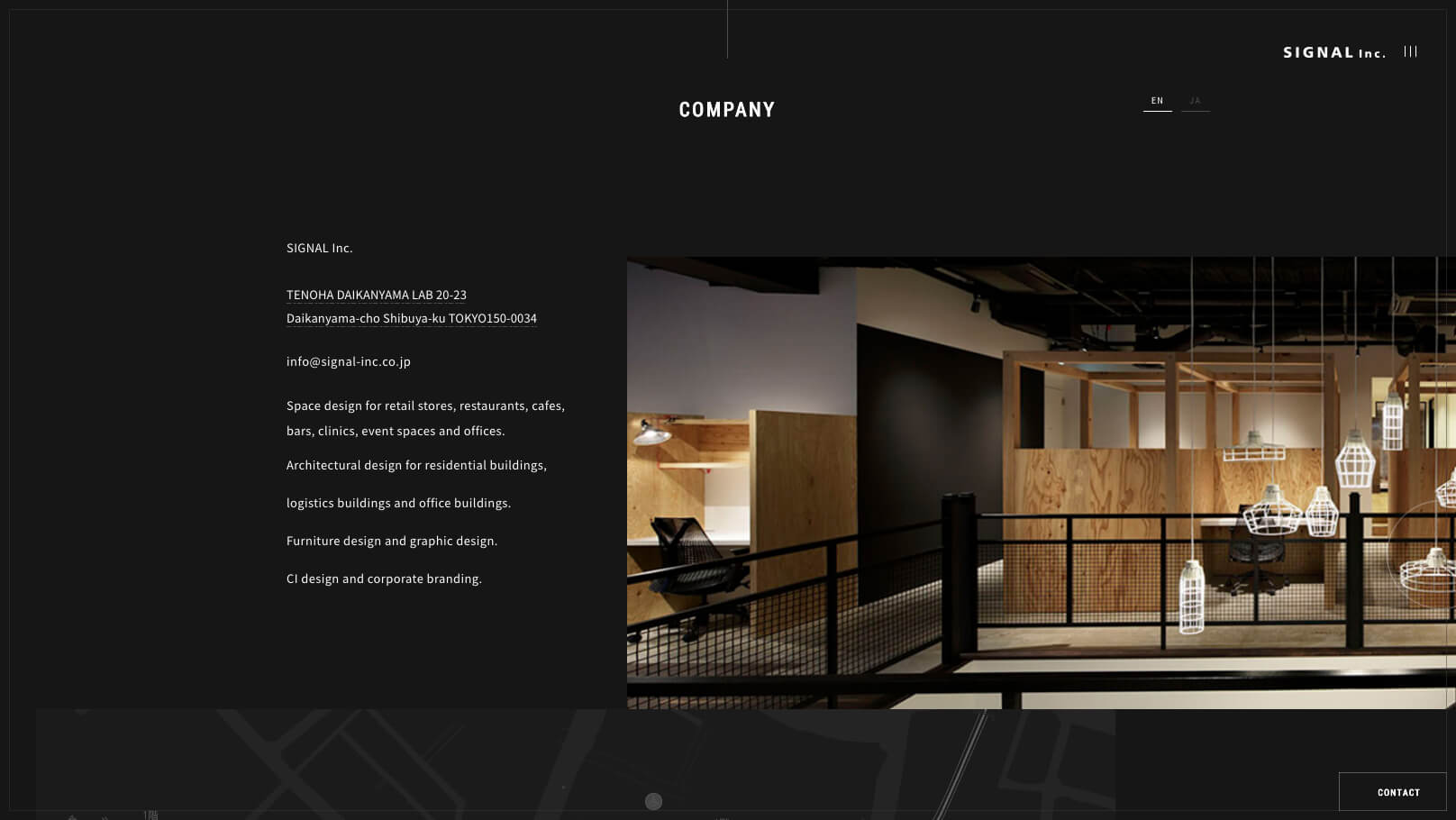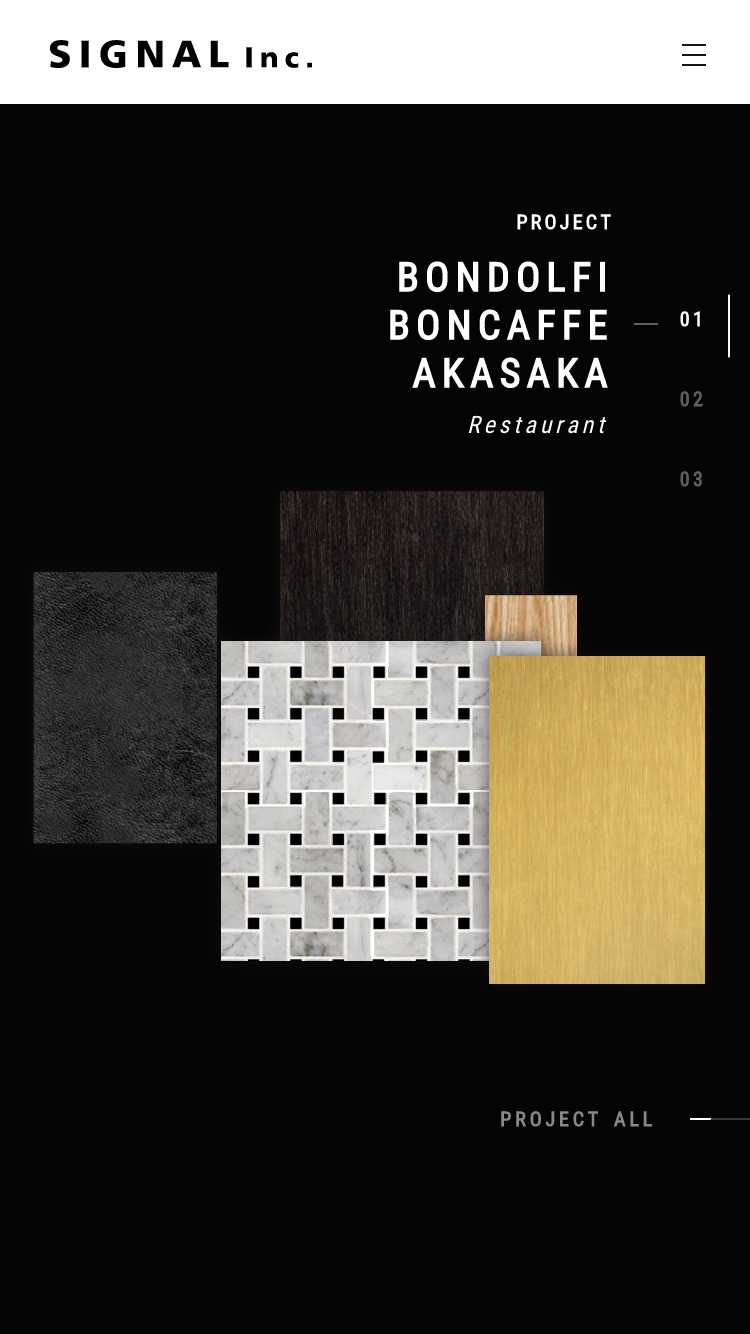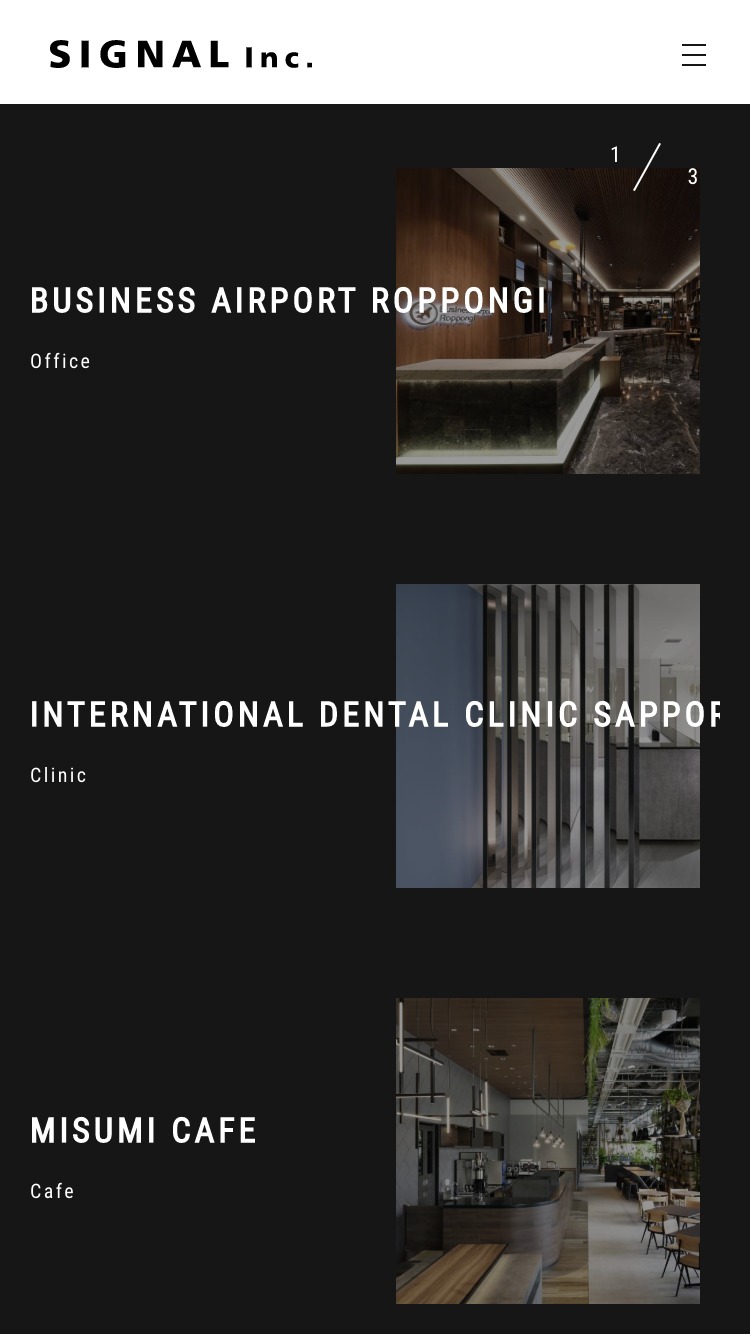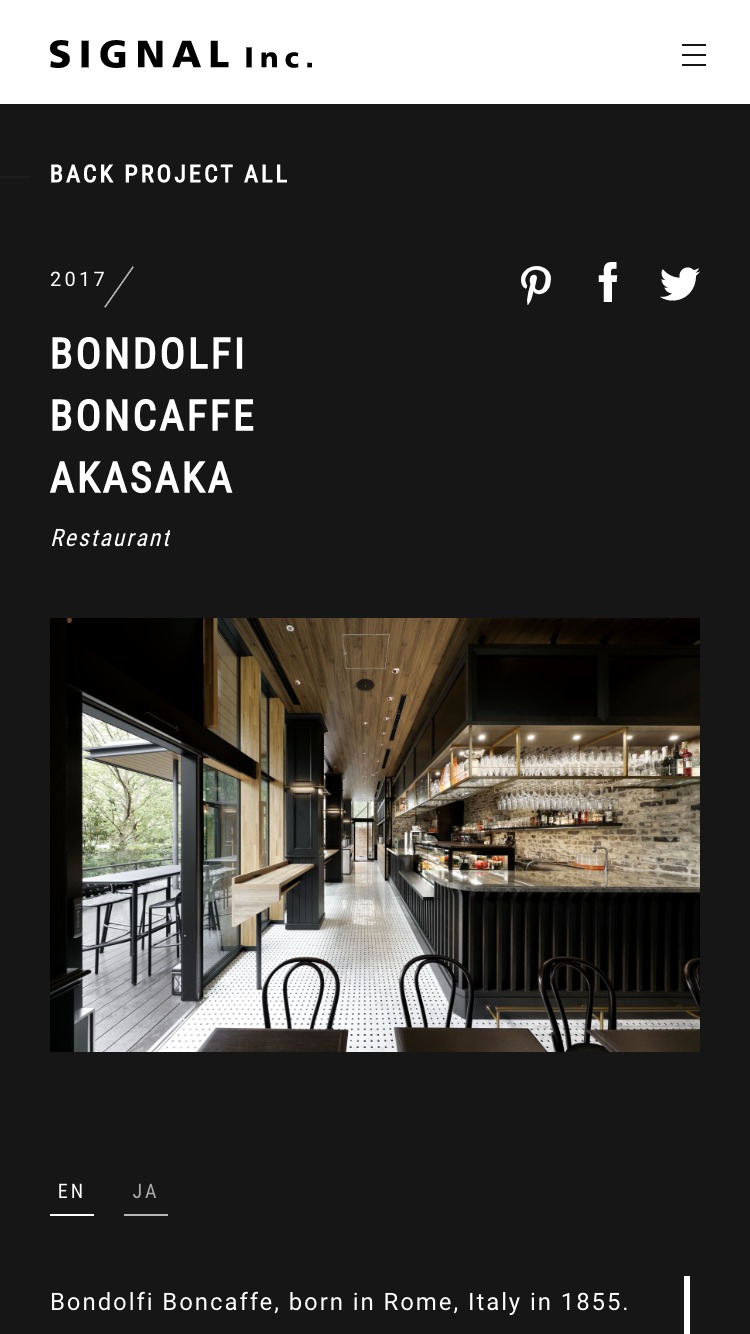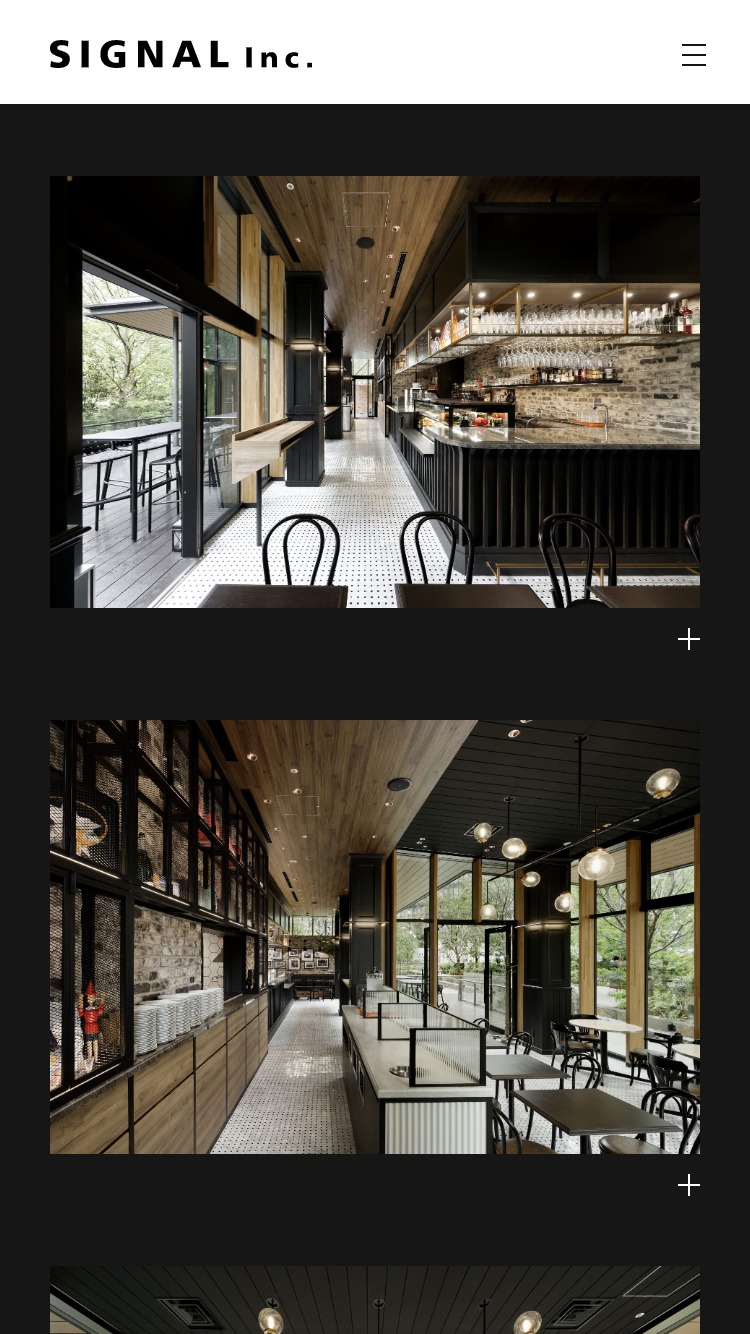 PROJECT MANAGER

ART DIRECTION

WEB DESIGN

WEB MOTION DESIGN

Kazuki Noda

Hirokazu Goto

FRONT END ENGINEER

BACK END ENGINEER