UNISTAND
Just the right shop, in just the right place, the Inokashira forest.
LOGOFLYERSHOP CARDSEALWEB SITE
PROJECT DATA
CLIENT

UNISTAND

YEAR

2015

CATEGORY

PROMOTION
Matcha tea and coffee stand, UNISTAND, created by Yuinchu inc. Based on the branding design, we were comprehensively involved in the store design, logo design, tool design and website.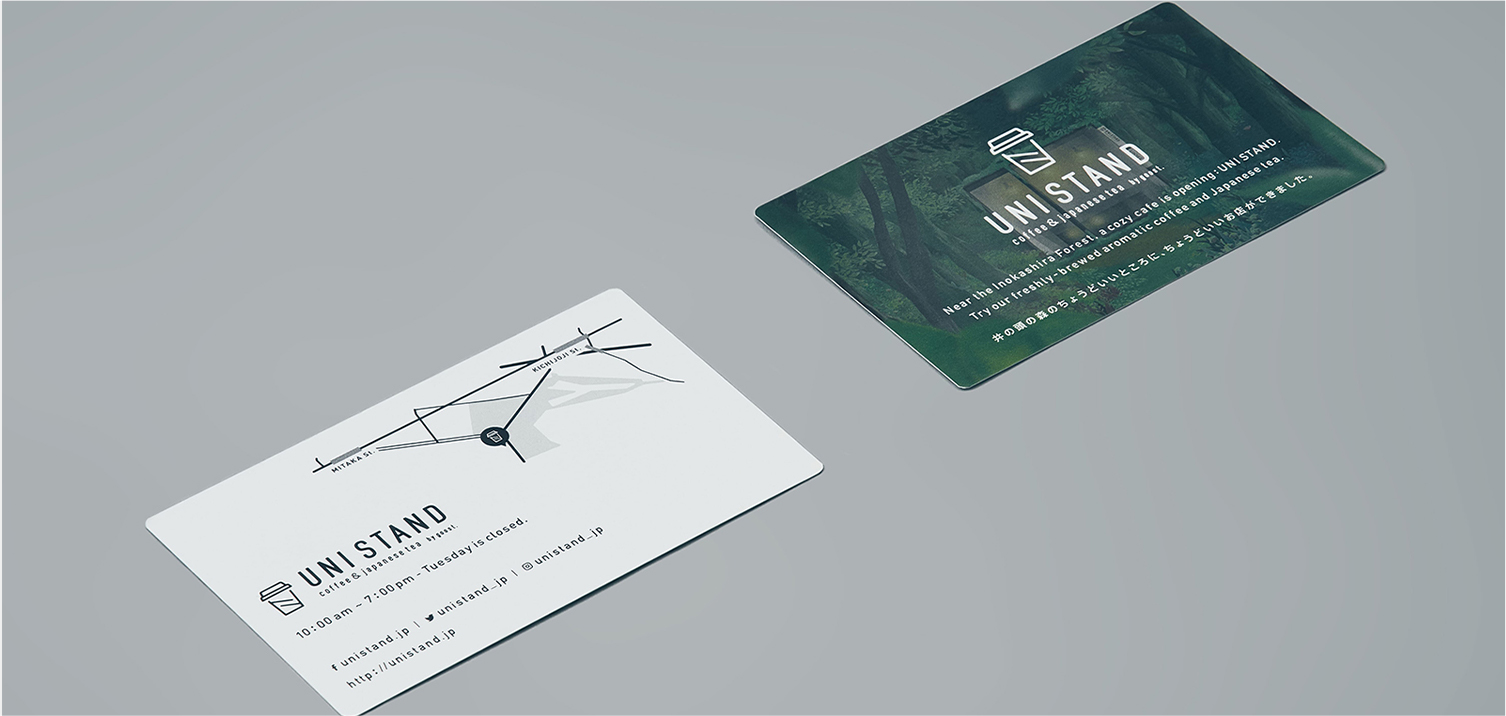 BACK STORY
When starting up the stand, we first used SWOT analysis to determine what factors would be helpful, then established a brand concept. We used a simple and soft image for the logo design to convey the idea; "feel free to stop by", so that people would feel comfortable, not having to worry about spending a lot of money. Websites, leaflets, and shop cards were produced using multiple layers, to create the story of a place where you can take a break from everyday life as if in a retreat deep in the forest. Although the shop is currently closed, it was featured in many magazines and was very attractive.
CONTENT 01
LOGO
#_ART DIRECTION
#_BRANDING
#_DIRECTION
#_GRAPHIC DESIGN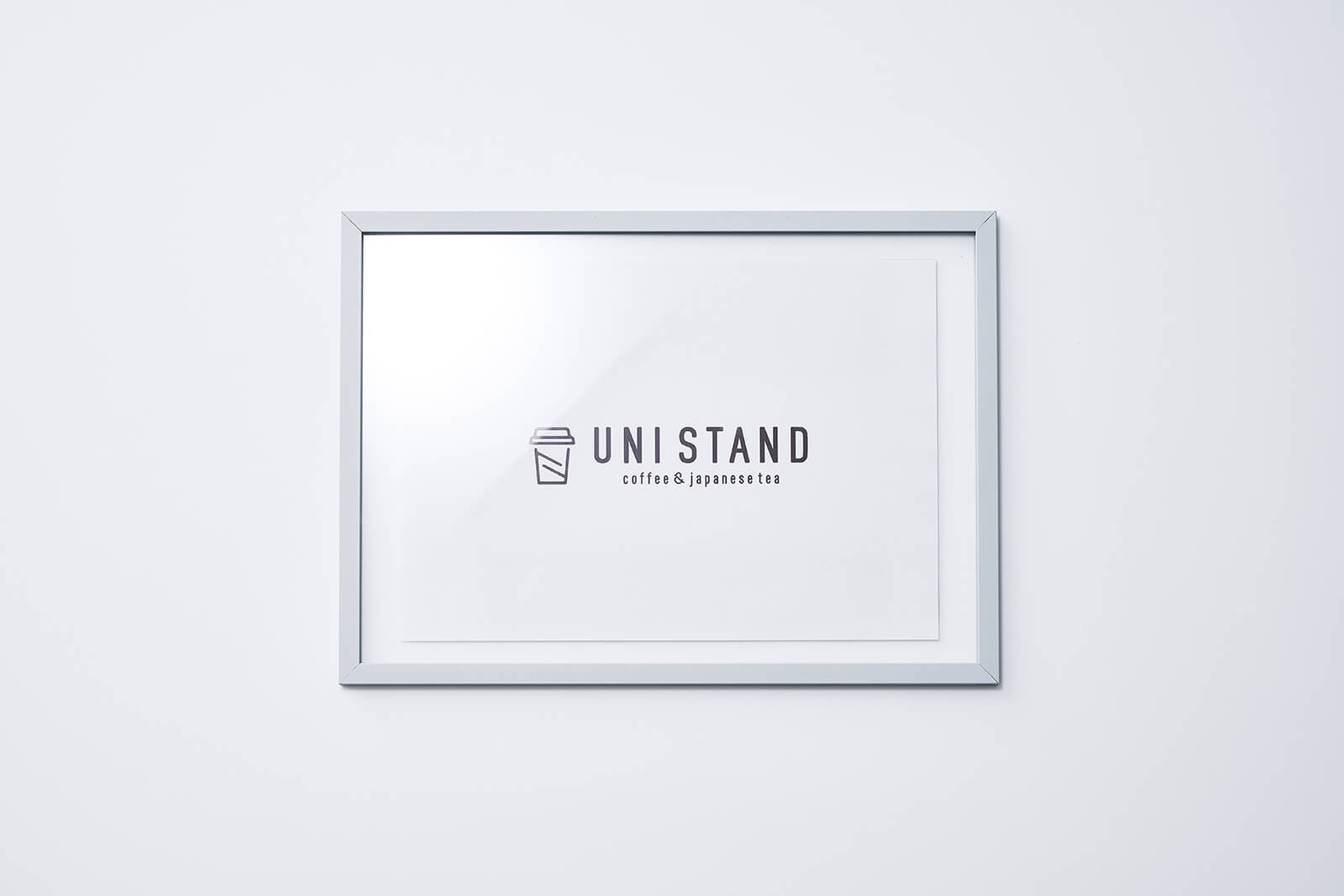 CONTENT 02
FLYER
#_ART DIRECTION
#_DIRECTION
#_GRAPHIC DESIGN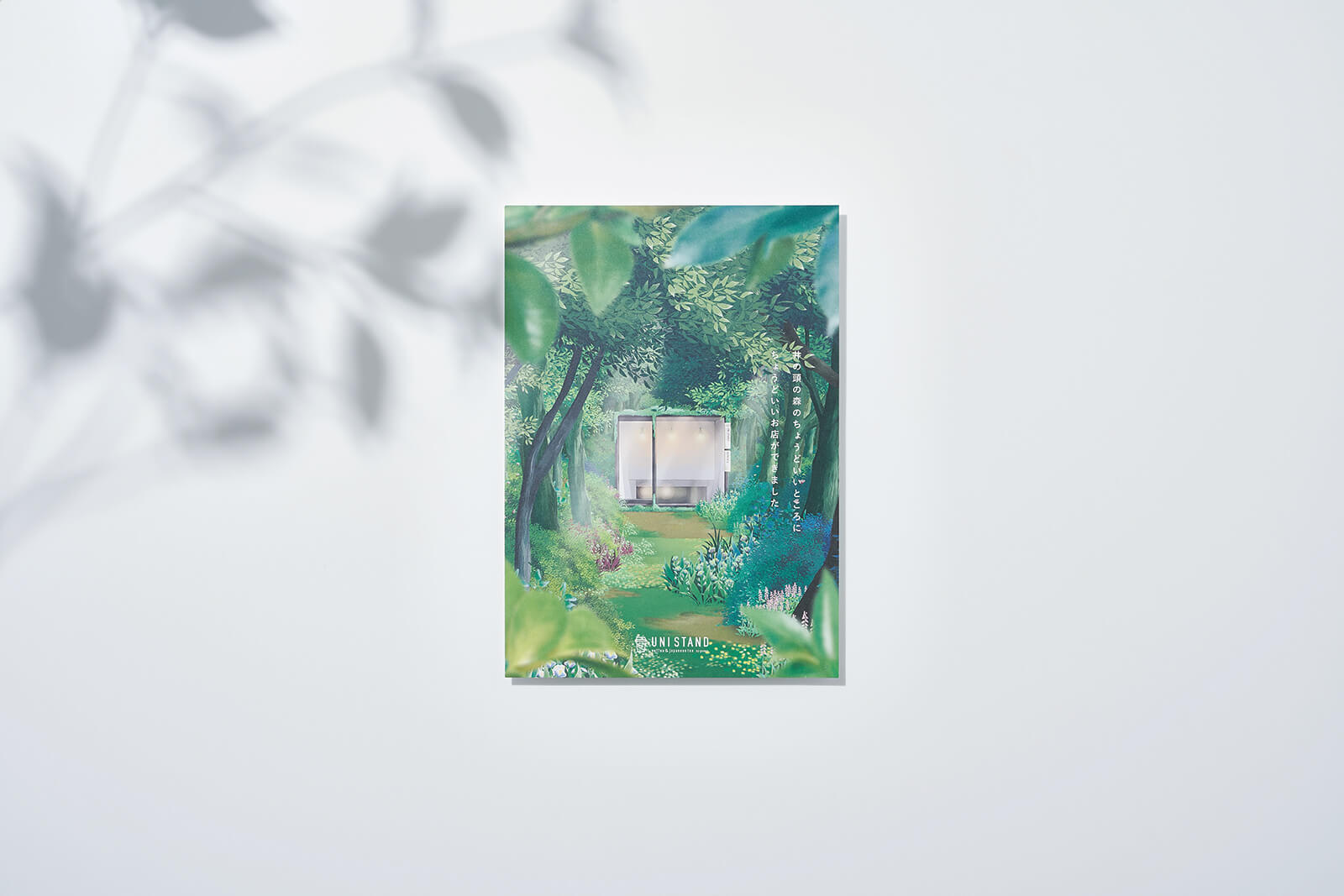 CONTENT 03
SHOP CARD
#_ART DIRECTION
#_CONTENTS
#_DIRECTION
#_GRAPHIC DESIGN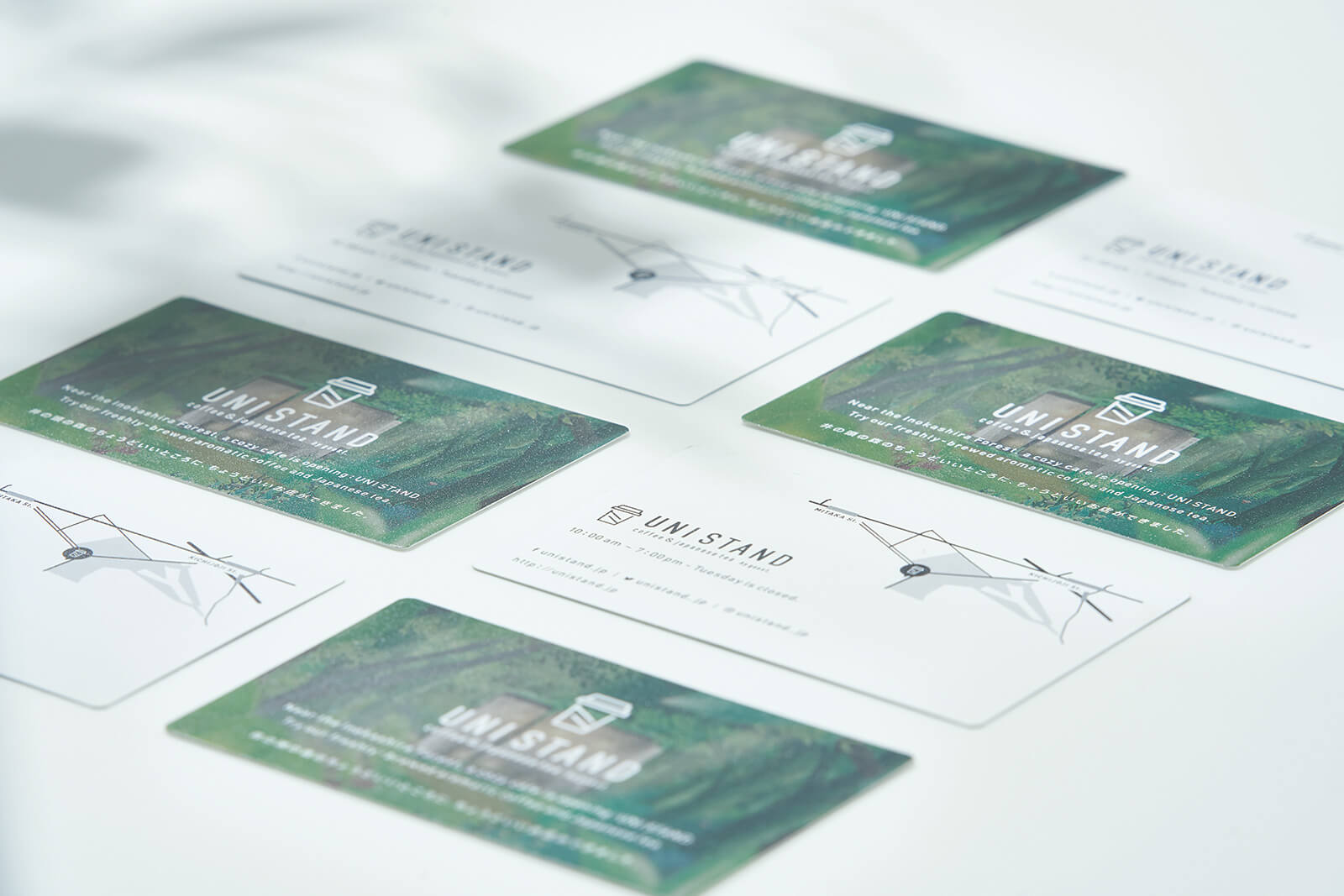 MATTE WHITE PAPER 258kg - Edge-Gutter
CONTENT 04
SEAL
#_ART DIRECTION
#_DIRECTION
#_GRAPHIC DESIGN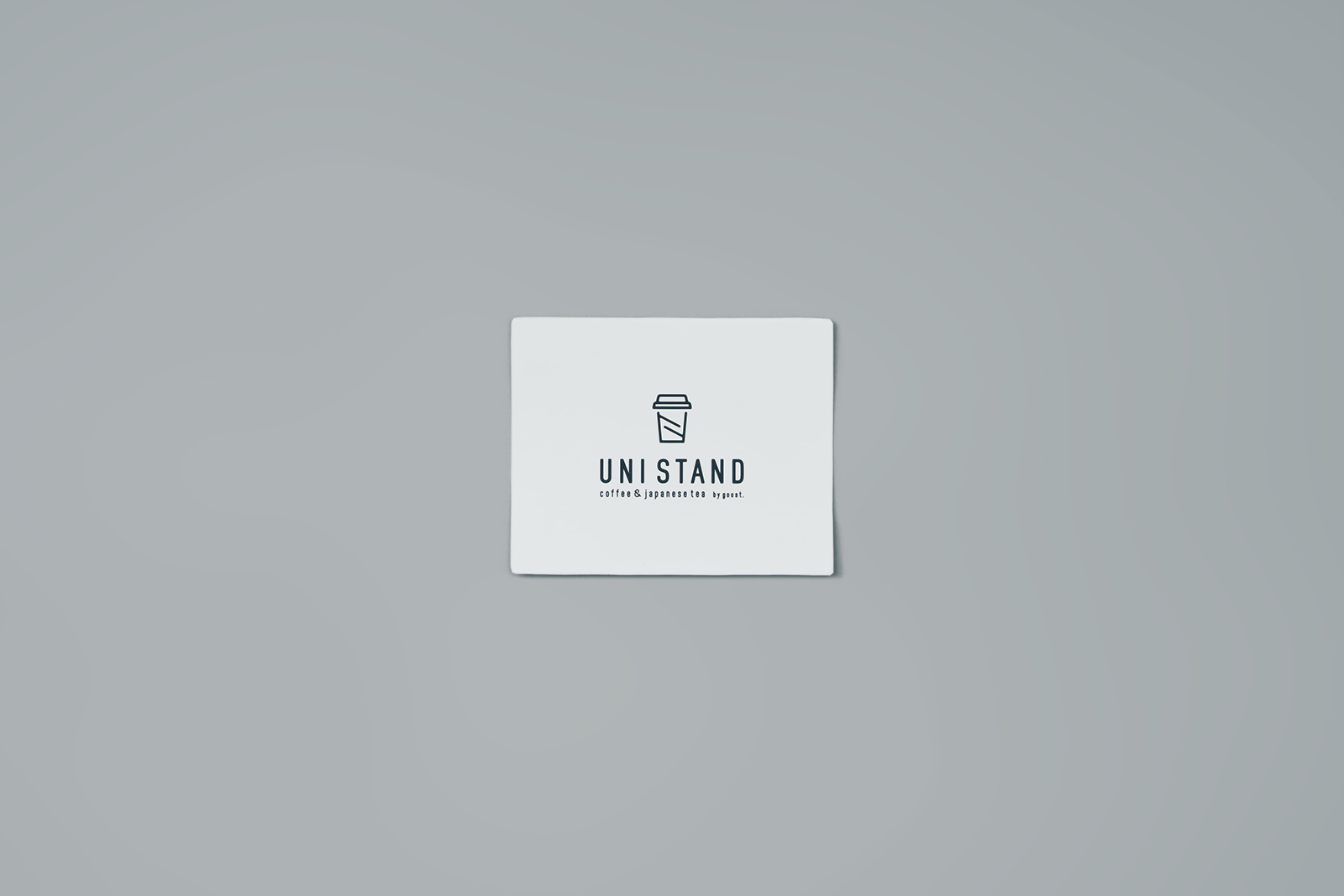 CONTENT 05
WEB SITE
#_ART DIRECTION
#_BRANDING
#_CONTENTS
#_COPY WRITING
#_CORDING
#_DIRECTION
#_MOVIE
#_PLANNING
#_SYSTEM DEVELOPMENT
#_TECHNICAL DIRECTION
#_WEB DESIGN
#_WEB MOTION
LAUNCH PROJECT
PROJECT MANAGEMENT

DIRECTION

ART DIRECTION

DIRECTION

COPY WRITING

GRAPHIC DESIGN

SPACE DESIGN